Over the past year or so we've had the chance to discover some new restaurants in Toronto. We've come up with our NEW list of favourite spots to check out for your next date night. Whether it's Valentine's Day or otherwise here are some suggestions.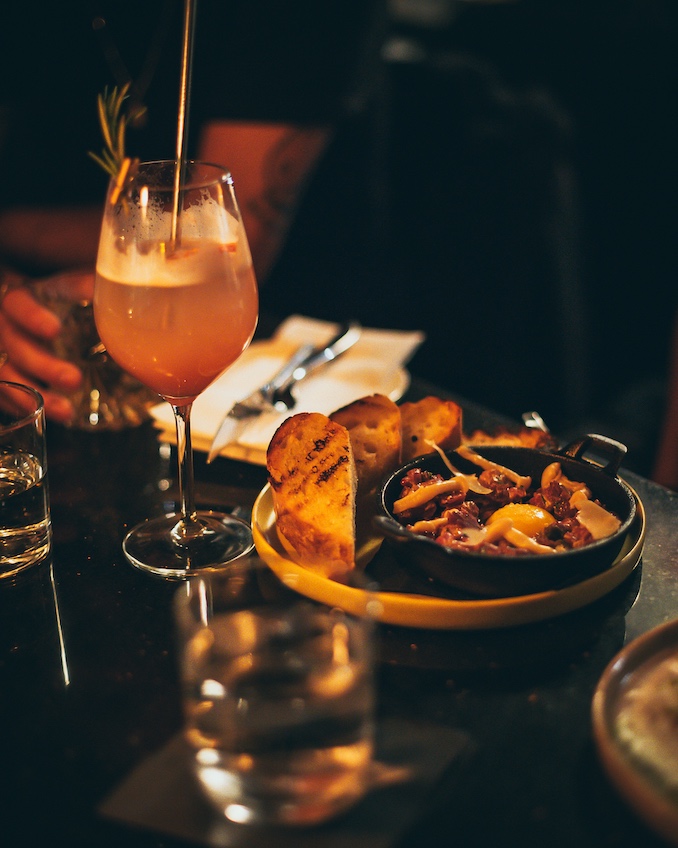 MELROSE ON ADELAIDE
Melrose on Adelaide's atmosphere is dark and inviting, with pleated banquet seats that are a throwback to Hollywood noir. Secluded nooks and crannies wrap around columns and the entrance staircase, giving the single large room the feel of three or four private lounges, perfect for an after work rendezvous or date night without the kids. It's an immediate and welcome escape from the rush and neon of Entertainment district.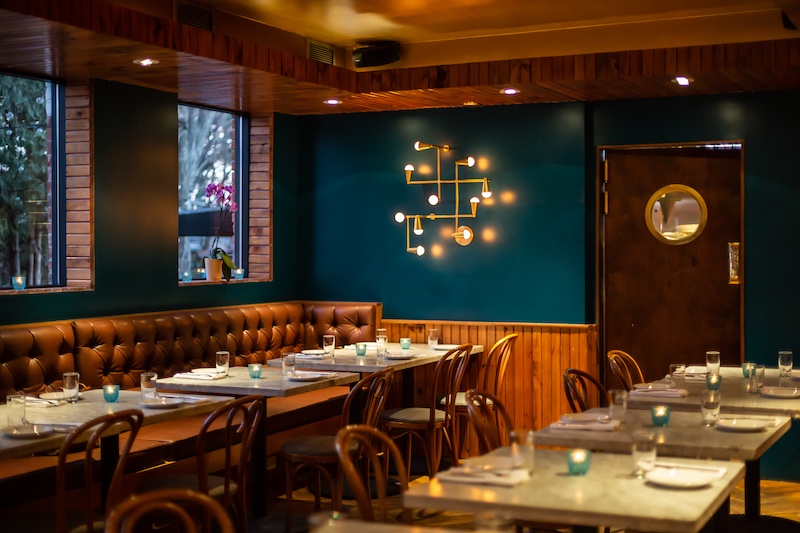 VIAGGIO
Walk up a few steps and enter this 35-seater nook that welcomes you with warm wood finish on the ceiling, cigar stained leather booths, marble tables, and mood lighting in modern fixtures. Orchids and candles make you feel right at home as you walk past the densely stocked bar ready to make some of the most curious cocktail creations.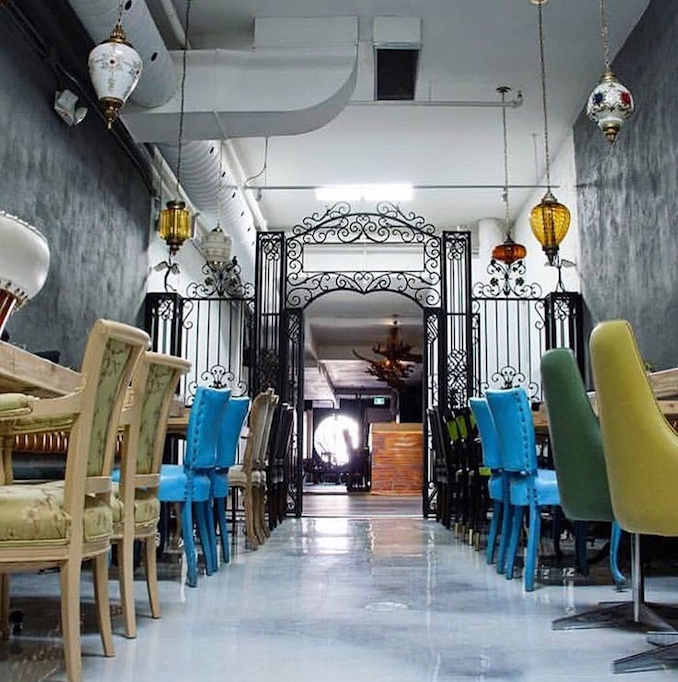 REVERIE AT THE PARK
Reverie at the Park bar and restaurant on College Street offers a fantastic escape from the ordinary; from the otherworldly décor and mesmerizing cocktails, to the bold dinner menu, which evolves around seasonal and wild foods. Reverie is a place you might imagine in a bewitching fantasy.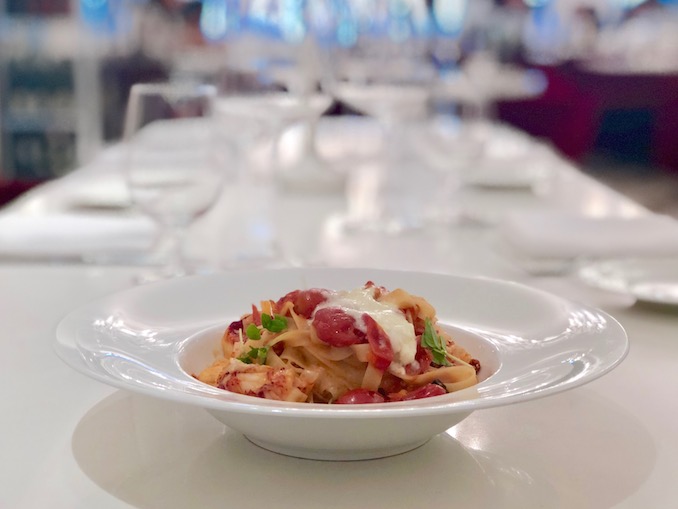 SOFIA
Sexy and sophisticated is the vibe at this hidden gem tucked away in the Yorkville area. Think Sophia Loren timeless beauty surrounded by modern art works. Pastas made fresh in-house.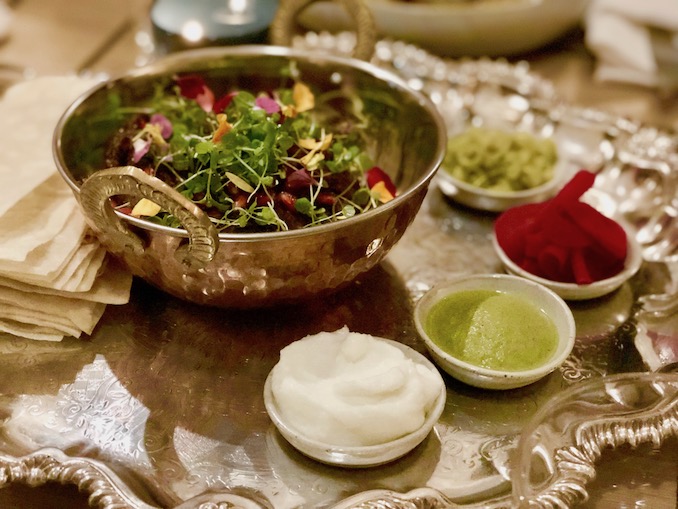 BYBLOS UPTOWN
Step into an oasis that feels inviting and warm with this Mediterranean and middle eastern inspired restaurant. Sharing is encouraged to explore the many flavours. Cozy up with your loved ones sharing flavourful dishes and cocktails.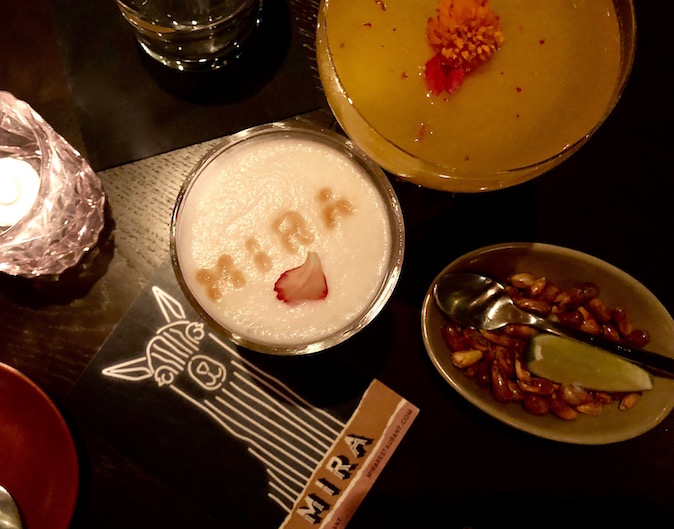 MIRA PERUVIAN
Take a trip to Peru right in the city in this sultry restaurant that's tucked away from hustling King Street West. The menu is full of exciting dishes from all the influences of the region to awaken your senses.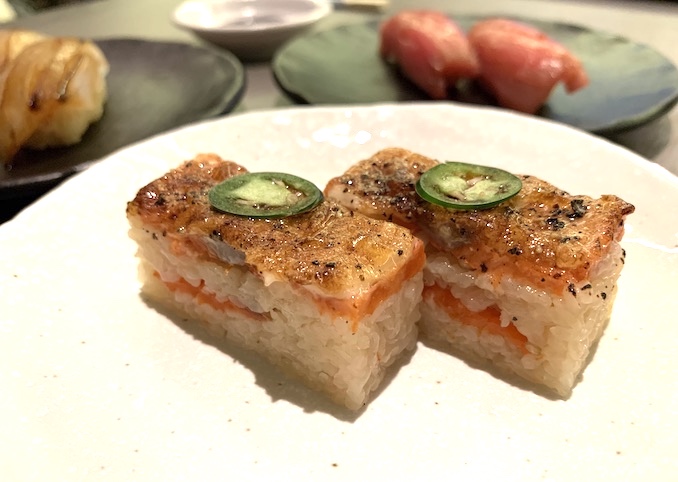 TORA JAPANESE
Tucked away in the corner of Yorkdale Mall is this shiny next level sushi restaurant. Technology offers a fun way of ordering up dishes that come zipping to your table via "laneway". A real conversation piece that's interactive that helps with those awkward silent moments. Order up their Aburi Oshi and explore some traditional dishes along side some modern takes.