Yorkville seems to be buzzing especially over the past year with some exciting openings. The latest is the opening of Sofia Restaurant and Bar. The Italian inspired restaurant is tucked right behind the red frontage of the glistening  Christian Louboutin flagship store on Yorkville Avenue.
It's lively once again here in Yorkville with locals and visitors taking in bustling and vibrant neighbourhood. Thank goodness. After a few years of construction things seem to be coming along with busy restaurants, and galleries, and yes, shops.
Sofia, that is ever so slightly tucked away from the Ferrari lined street, is an escape. At first glance, it's a quaint nook with an inviting terrace. Stumbling on Sofia reminds us of wandering through the lane ways in Italy and discovering wonderful restaurants hidden away from the bustle of busy sidewalks. White table cloths and palm leaves gently swaying in the summer's breeze but saunter through the terrace  and enter into a the main dining room full of energy. Walls are spotted with contemporary artwork by some of the most well-known artists today including Banksy, Mr. Brainwash, Russell Young, Rubem Robierb and many more thanks to the adjacent new Taglialatella Galleries — by the way, you'll want to add on an extra few minutes before your meal to check it out.
Business lunches, date night, ladies night out, and family gatherings, the space lends itself to accommodate what the city desires. No surprise that seasoned restauranteur Charles Khabouth has made this latest move into the area. Right time, right place. We wouldn't be surprised if it becomes hot spot during TIFF for it's tucked away locale. By the way,  there's a hidden-from-paparazzi-eyes back patio has two access points.
Sofia serves up seasonal Italian dishes. Executive Chef Christine Mast (Canoe, Colborne Lane) brings southern Italian flavours to the area. Menu includes antipasti, house-made pasta, seafood and other main dishes with her personal touch and expertise. Lunch time also offers up delicious pizzas and paninis that we would return for should we find ourselves in the area and looking for better than grab and go options.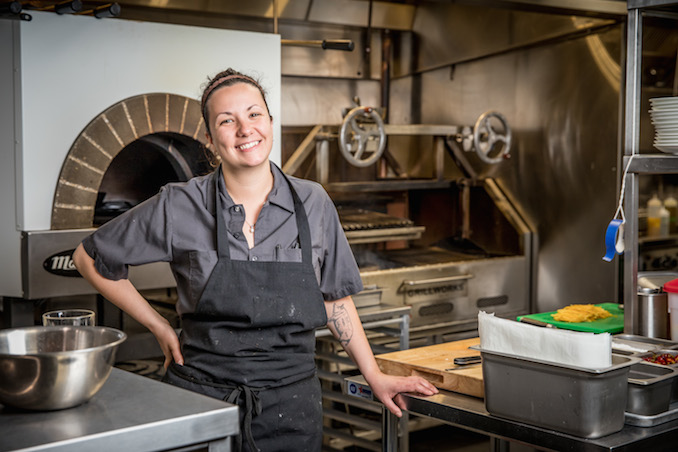 We had a chance to chat with Executive Chef Christine Mast about Sofia…
Your Italian heritage is reflected in the dishes offered on the menu, tell us how you decided to go that direction?
Ingredients used at Sofia, like the calabrian cracked olives, calabrian chilis soaked in oil, pomodoro sauce and bitter greens such as dandelions, are very reflective of my heritage and grandmother's cooking. I think that when food or a recipe comes from a place of memory, it naturally reflects onto the plate. Other menu items and ingredients are inspired by regions in Italy and the simplicity of their cooking methods. Highlighting fresh and beautiful ingredients and not tampering with them too much is key.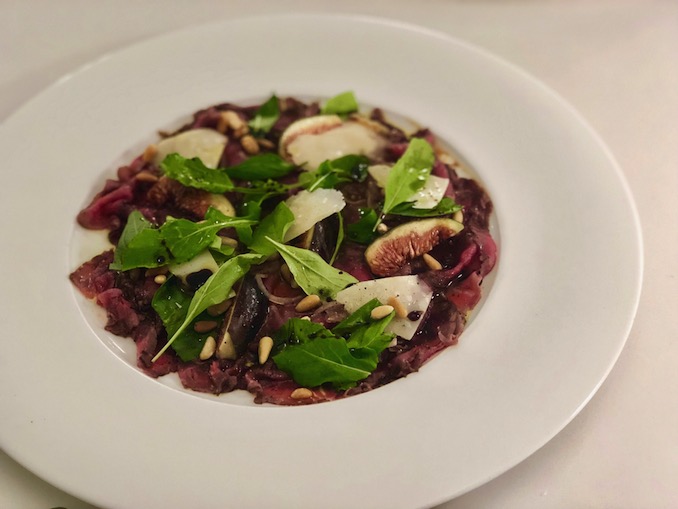 We immediately noticed the flavourful olive oil that is presented with the warmed foccaccia and instantly knew that details were important here. What other details do you hope people will take notice of?
The details are very important here. We took a lot of time pre-opening to sourcing the ingredients that would help shape our menu. Every ingredient has been sourced with intention, such as specific olive oils with specific flavour profiles for certain dishes. I really hope that people take notice of the details that are not exactly obvious. That they notice that sometimes too much detail or embellishments can over power or distract from the beauty of ingredients on their own. I hope our guests will appreciate that we aim to serve the dishes and ingredients as nature intended it to be.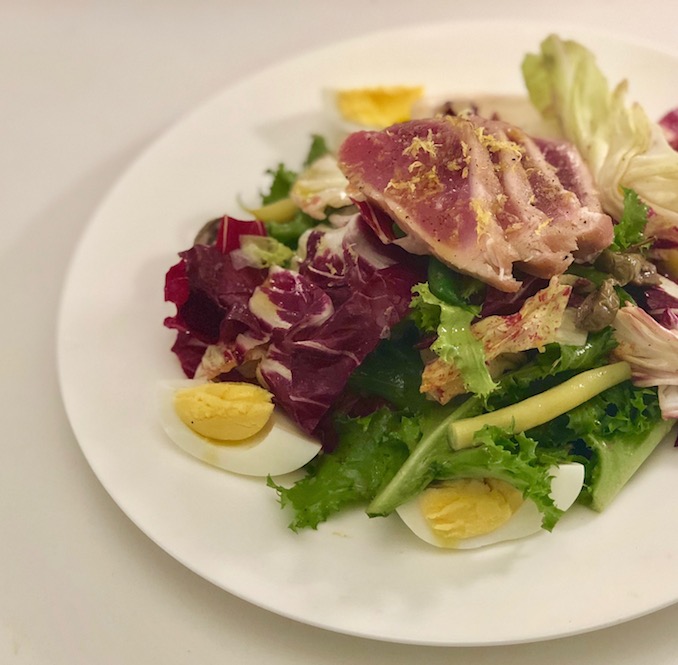 We know you are an expert butcher from your previous position, how have you carried that through here at Sofia?
Having a butchery background has absolutely shaped the way that we cook at Sofia and not just with the meat on the menu. A big part of butchery is to utilize every piece of meat to its full potential, which is something we strive to do with ingredients on the menu to minimize waste.
As for the meat itself, we source locally raised meats and try to support smaller farms that raise their animals to a very high standard. We also try to bring in whole pieces and do a lot of the cutting and aging ourselves.
There's a fun and lively contemporary art vibe here, did that have any influence on the menu?
Absolutely. I like to think that we've approached the menu in a fresh and fun way. Elegant in presentation and playful with its ingredients while still respecting the traditions of classic Italian cooking.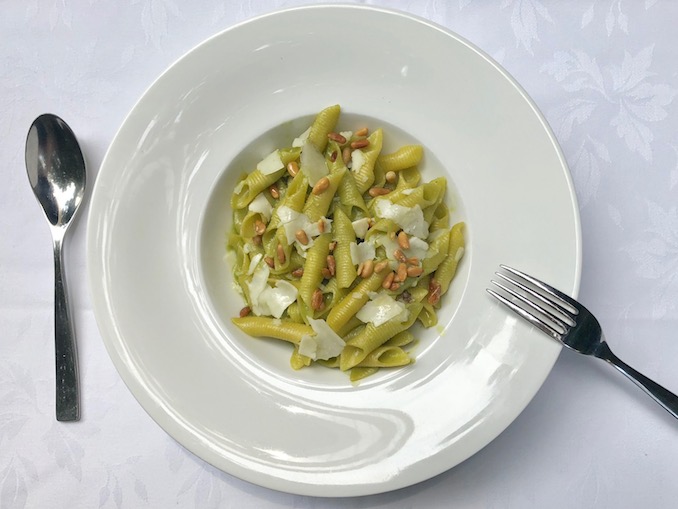 And now being in Yorkville, have you noticed anything different from the Bay Street crowd?
There is a difference in the crowd for sure. While working on the 54th floor of the TD tower, the crowd was very mixed. It was a nice mix of special occasion diners, business diners, tourists and foodies. As a new restaurant we are still working towards building a varied crowd like this.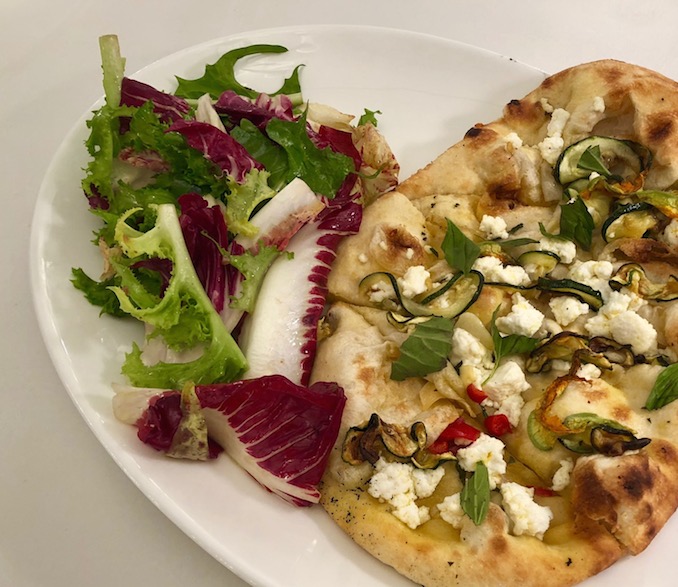 What is the most exciting for you about this new chapter in your incredible career?
One of the most exciting things about this new chapter are the food possibilities that we are working towards. We are constantly evolving and making the food better everyday, trying new ingredients and sourcing new product and showcasing them in fun ways on the menu. The possibilities are endless.
I am also grateful to be in this leadership position and have the opportunity to mentor young chefs, both male and female.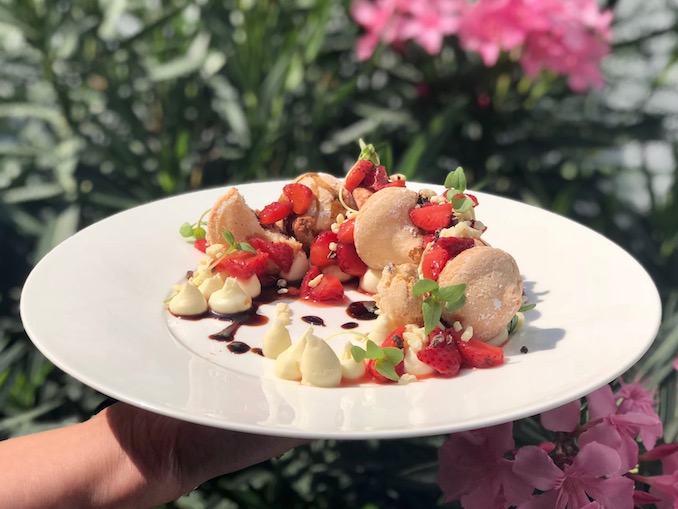 Curious, what's your favourite Italian dish of all time?
I don't really have one favourite dish. My favourite things to eat would be things that my Nonna would make. Fried pumpkin flowers this time of year, Romano beans braised with dandelion, fresh tomatoes from the garden drowned in olive oil with basil and crusty Italian bread. I still cook this way for myself. Very simple with just a couple of ingredients.
Sofia Restaurant and Bar is located at 99 Yorkville Avenue.