VELD's 10th anniversary roared to life this past weekend, igniting the hearts of festival-goers with an unforgettable lineup. The lineup was filled with acts such as Above & Beyond, Illenium, Loud Luxury, Tiesto, Central Cee, Lukav, and Rezzmau5. This year's roster of artists was a testament to the tireless efforts of the entire VELD team, celebrating a decade of remarkable success in the Electronic Dance Music (EDM) world. Without a doubt, they delivered a festival experience that surpassed all expectations, leaving their loyal fans in awe.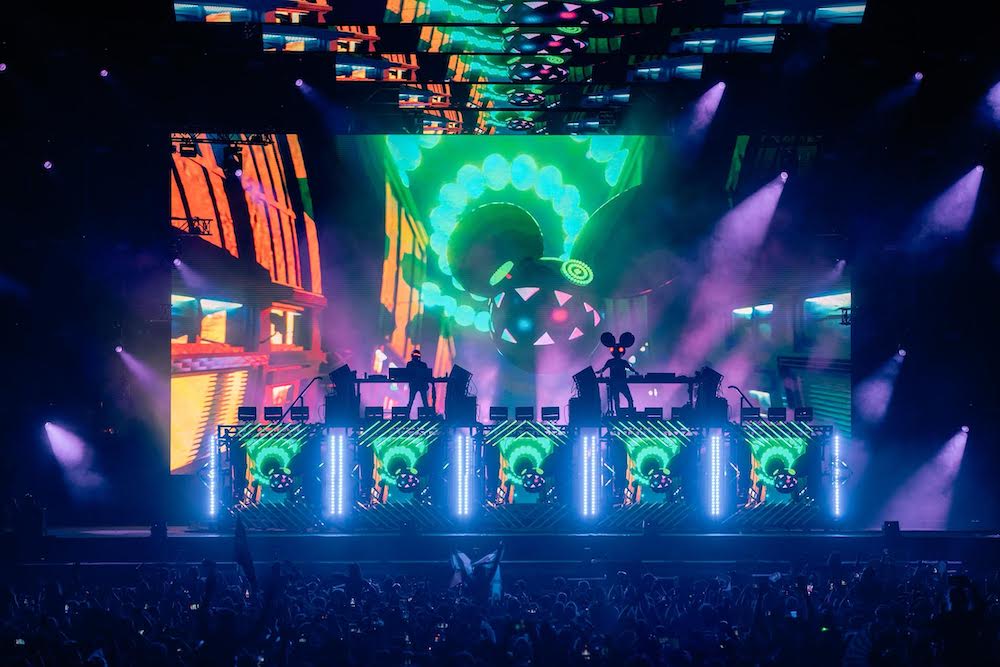 The stages were captivating; each set was equipped with dazzling pyrotechnics alongside each artist to emphasize their impeccable performances. From the explosive fireworks to the roaring flames, every detail was carefully orchestrated to elevate the artists' sets to unprecedented heights. Massive screens towered on each stage, displaying intricate animations tailored to each artist's unique sound, creating a sensory feast for the thousands in attendance.
What makes VELD special is that they can curate a lineup to fit a wide range of tastes in various genres of music. On Friday, the Bass Stage made way for the UK Rap stage. It brought forward a genre that has dominated playlists over the last few years. The stage was headlined by Central Cee and Aitch, two artists taking over the UK Rap scene in the past year. Alongside Central Cee, the audience received a surprise appearance of Dave, an icon of the genre. Together they released one of the influential tapes of the summer, Split Decision. Their performance of "Sprinter" sent waves of euphoria through the elated audience.
The second day came with one of the most influential debuts in Canadian electronic music history. For the very first time, Rezz and Deadmau5 shared the stage to perform as Rezzmau5. Deadmau5 has been one of the most influential faces of Canadian electronic music over the last decade and a half. In comparison, Rezz has become the face of the greatest female DJs to come out of Canada. Rezzmau5 was able to fixate both of their sounds on a perfect equilibrium.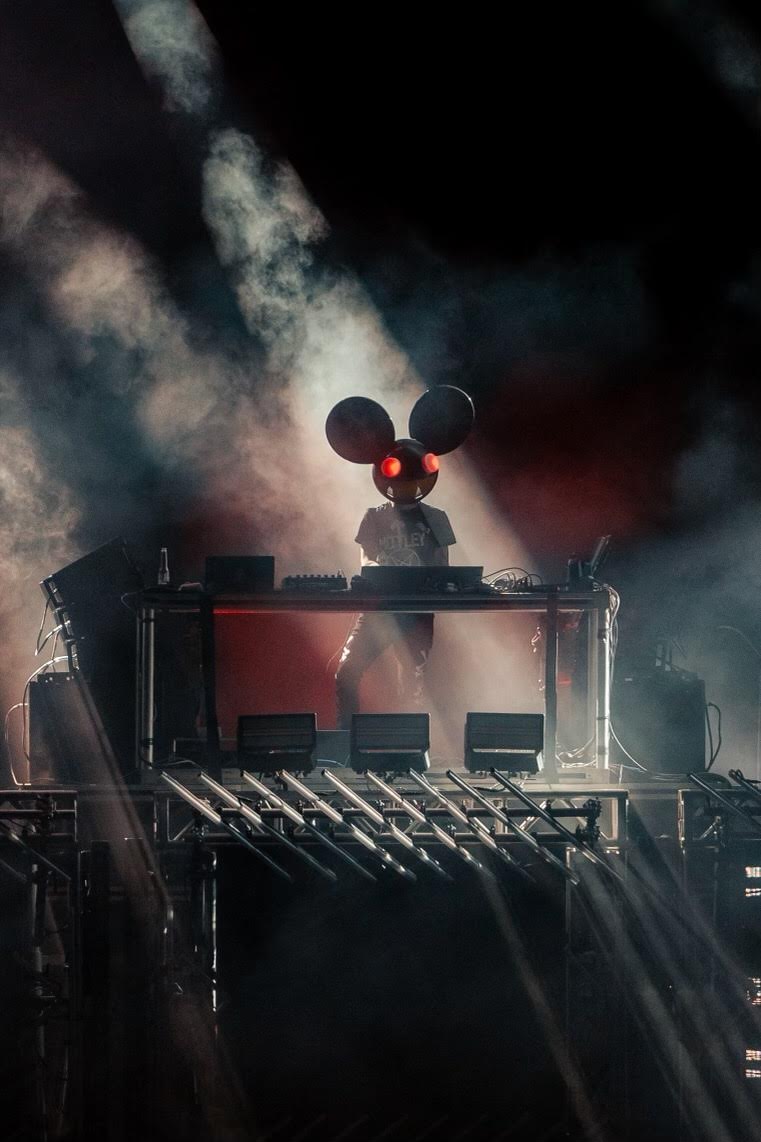 With the overcast on Sunday, festival goers came prepared with ponchos and umbrellas. With how dedicated the fans were on the first two days, I couldn't see any attendees shying away from the stage if we saw rain. One of the first performances of that day was Lukav, who also opened the bass stage the day before. Lukav started taking an interest in electronic music at 15 and has been playing VELD since 2018, and we can tell why he is continuously welcomed back with the energy he brings along with him.
After his set, we had the chance to speak briefly to him about his experience at VELD.
Who are some Canadian artists that you'd like to collaborate with in the future?
"There are a lot of fire-up-and-coming artists right now. My boy virus mafia just released music on the label Sabel Valley, he's actually from Montreal, and we have a collaboration coming soon. Lukav x Virus Mafia, it's going to be crazy!"
"I also like a lot of Toronto rap artists; anything in that lane can be cool; it would be a great crossover.
How does it feel to perform this year at VELD?
"It's a great experience; I've been playing VELD every year since 2018. Being a part of their lineup and their shows is a great opportunity. I went to their first-ever VELD 10 years ago just as an attendee. Ten years later, to attend the festival as an artist and play at one of their stages is just an awesome opportunity; it feels great."
What are your plans over the next few months with your career?
"I've been working on a lot of music; like I said, I have a collaboration with Virus Mafia and a bunch of solo stuff on the way. I have about ten unreleased tracks that I'll be sending out to bigger labels and my music friends. Seeing the response from these songs during my sets has been phenomenal. It's some of the best stuff I've ever made, and I'm excited for everyone to hear it."
***
We arrived at the Loud Luxury performance shortly after the interview, which turned Downsview Park into a 40,000-person nightclub. This experience was massive for Both Andrew Fedyk & Joe De Pace. Although they spent most of their year touring worldwide, it all started in London, Ontario, while attending the University of Western. During their performance, they brought on stage Canadian influencers NELK, who took the party to the next level to finish Loud Luxury's set.
We had the chance to ask Loud Luxury a quick question.
How does it feel to return to the VELD stage to perform for their 10th anniversary?
Andrew Fedyk & Joe De Pace: "We got our start here for essentially eight people at a side stage in 2015, so returning to headline VELD is truly a career highlight for us".
***
The festival ended with the most highly anticipated act of the weekend, Tiesto. Coming on the stage only five minutes after Loud Luxury, Tiesto continued the party into the late-night. As his set began, VELD presented a drone show, spelling out Tiesto's name, a 3D image of the CN tower, and a thank you to their loyal fans that keep this festival going.
VELD's 10th anniversary was everything that we expected and more. In the aftermath of the festival, artists took to social media to express their deep gratitude to the electrifying crowd in Toronto. The festival perfectly captured the spirit of Toronto's thriving music culture, leaving a lasting impression on all attendees. There's no doubt that VELD's radiant legacy will continue illuminating our lives for years to come.
Check out our gallery of images below.
DAY ONE
DAY TWO
DAY THREE