Just tucked a block south of Queen West on Sudbury is the home to Bacchanal, the nouveau-french bistro that has that big city vibe blended with neighbourhood charm and hospitality. The food is a modern take on French classics only better. With a seasoned team at the helm (Campagnolo, Le Select and Alo), it should come as no surprise that there's much love and enthusiasm put into every aspect of the business here.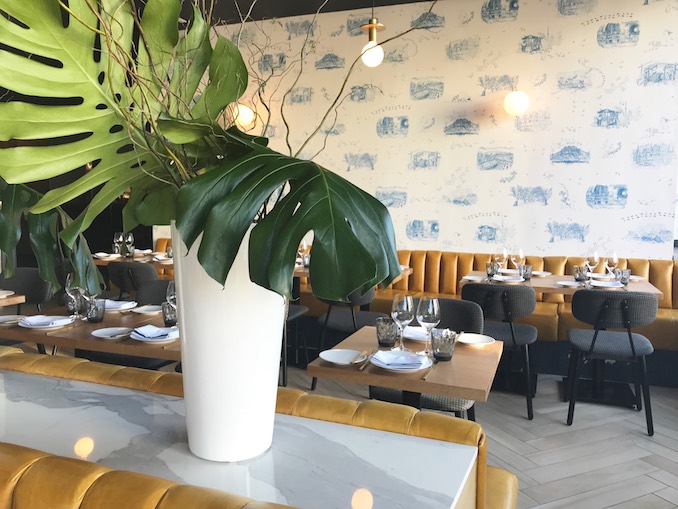 When you first enter, the feeling is modern and inviting. Comfortable leather banquettes along the walls, blonde wood tables against the raw finishings of concrete against the brass accents, and plush soft seats at the bar. Large leafy palms spot the dining room and  there's a feeling of fluidity that runs throughout the restaurant.  Bacchanal seats about 100 people overall and there's space to breathe! Yes! No crowding people in here.  It's clear that the design of the restaurant was equally as important as the menu.
You'll want to also feast your eyes on the Toronto toile treatment on the back wall created by artist Ray Xu (story artist for movies like Dreamwork's Captain Underpants, Angry Birds Movie, Ice Age). Here, his drawings of Toronto are like love notes to the city highlighting areas like Chinatown, Honest Eds, and Union Staton. When you head to the washrooms take look a little closer at that wall treatment created by another artist. Let's just say it's a little unexpected and cheeky.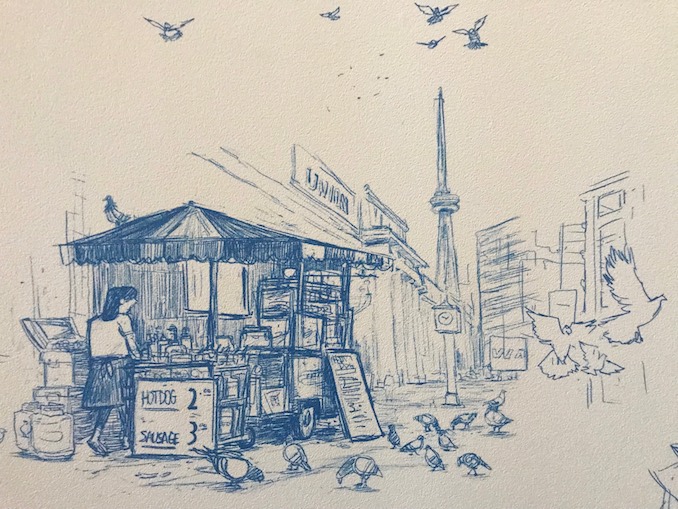 The name Bacchanal takes inspiration from Bacchus, the Roman God of wine. It's a place of reverie and letting go of a stressful day to unwind and regroup with friends. The wine list says stay a while, like your good friends will tell you,  but the cocktail menu definitely should not be overlooked with it's playful takes.
"The inspiration for the cocktails was taken from the French culture," says Jason Griffin, bar manager. "We've thought about the people, the culture, and everything we've learned about French history in our cocktails." Plenty of French spirits are used, and overall, he tells us he likes to play with the flavour profiles. Two of the more popular cocktails include the Dali, that was inspired by the surrealist movement in Paris. It's fresh and light that includes dry gin and creme de violette,  herbs de province and what he calls a butterfly pea flower tincture. It's a beautiful cocktail to admire and savour. Another favourite with customers so far is the Guillotine made with Bas-Armagnac, Dubonnet, Amontillado Sherry and Creole bitters — named because it's dangerously smooth. "If you have too many of them you might lose your head," said Griffin with a smile.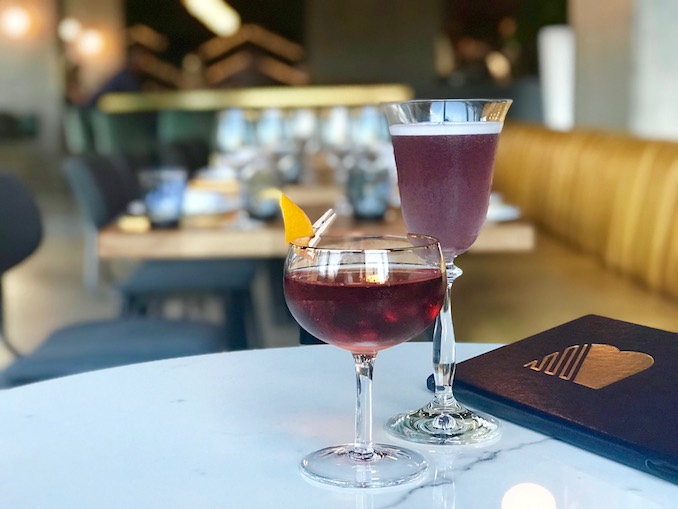 He also mentioned a secret, but not-so-secret, Absinthe menu that will consist of cocktails that were inspired by famous bartenders. Absinthe lovers will really like this as will people interested learning more about it. It won't be publicized but only by request.
The a la carte menu is modern French bistro offering an updated selection of classics. There's also a "Carte Blanche" dinner & wine pairing a great deal at $150 per person that's been very well received.
"Here, the dishes are simple in their individuality but their variedness is where their complexity comes out," says Luke Donato, Executive Chef. They recommend two or three starters shared between two people to help get everyone settled before their main Plats Principaux. Make sure you save room for the stunning dessert creations by Pastry Chef Cori Murphy.
A welcomed addition to the neighbourhood and it looks like they're in it for the long haul. Thank goodness!
Bacchanal is located at 60 Sudbury Street
Visit their website for more info.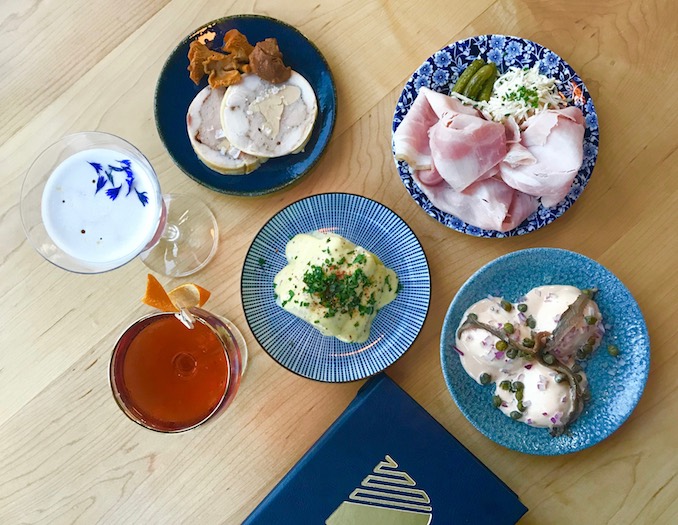 Leeks Vinaigrette, Oeufs Pepin, Galantine de Volaille, and Jambon Blanc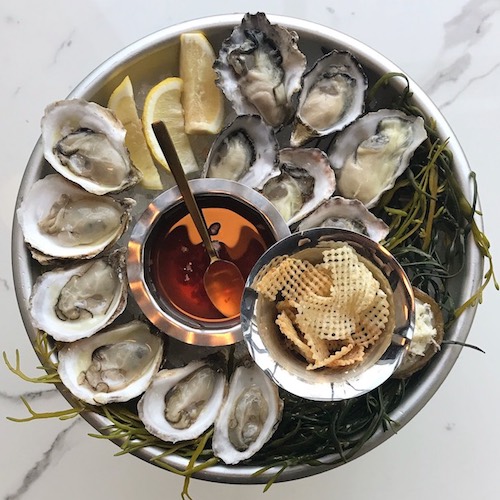 Fresh salt-water seasonal oysters from the seafood bar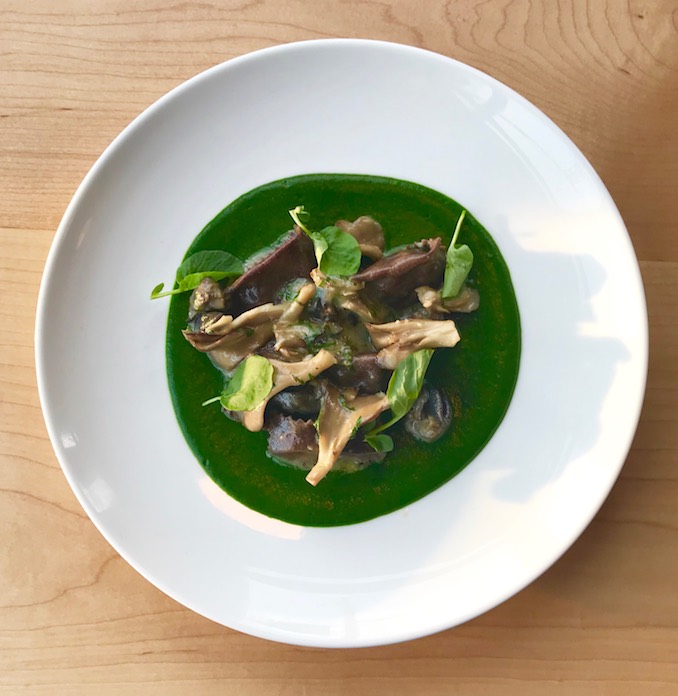 Agnolotti (snails with hen of woods)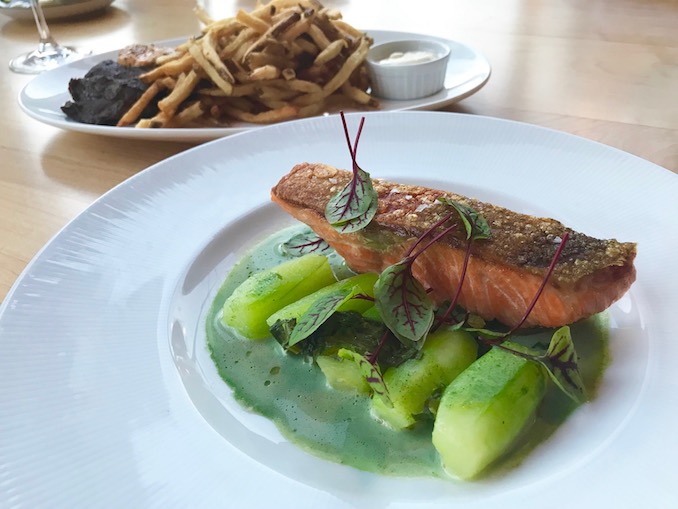 Steak Frites (hoard worthy cafe de Paris sauce) and Truite des Fjords is served with a sauce a l'oseille and cucumber.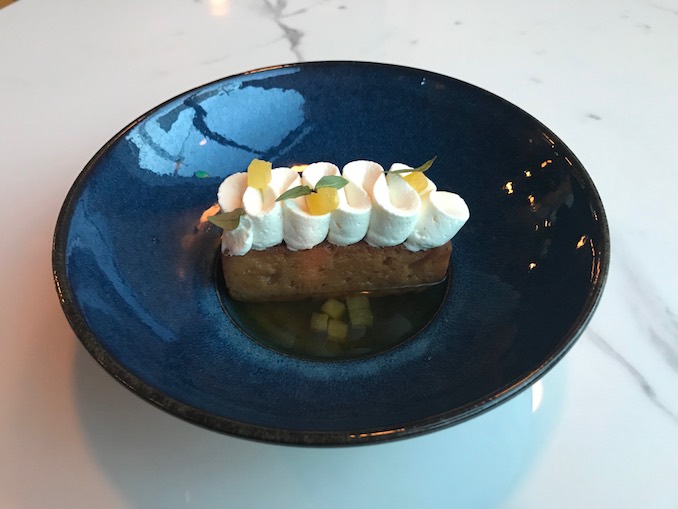 Baba au Rhum with pineapple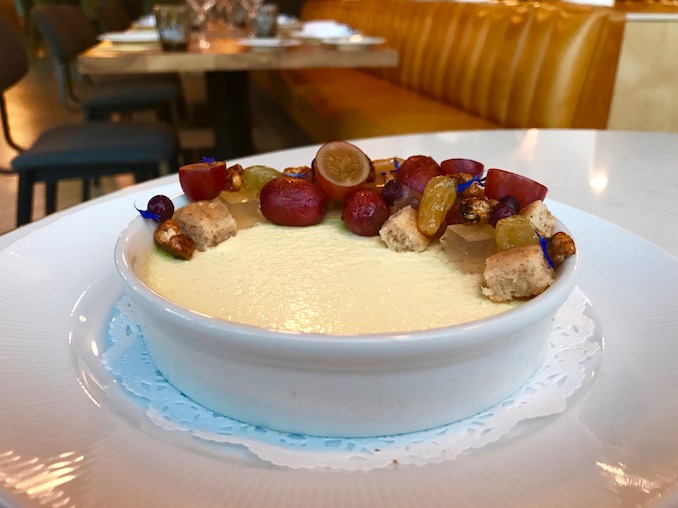 Creme Bachique (grapes, walnut, verjus)