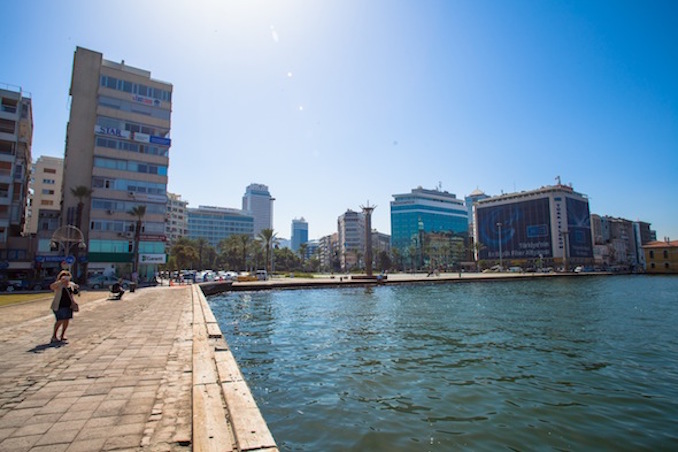 Our last post we talked to Turkish Ambassador Tuncay Babali about the relations between Canada and Turkey, as well as the strong showing of Turkish people in Toronto who have moved here for school and/or a new life.
In our follow up to that post we are going to further examine the Turkey as a destination for Torontonians who are travelling abroad.
The great thing about going to Turkey now is that, thanks to Turkish Airlines,  direct flights have increased from Toronto, making it a much easier trip. As of March, 2014 Turkish Airlines will be flying from Toronto to Istanbul 6 times a week.
There are many reasons to travel to Turkey. Whether it be as a backpacker seeing the sites, a person on business, hosting of a special event such as a wedding, or as a place to just go and relax, Turkey has got you covered.
Hilton Hotel in Izmir
Izmir city in Izmir province is the 3rd largest city in Turkey after Istanbul and Ankara. It is located in the Central-Western part of the country and has some of the best attractions the country has to offer.
We first stayed at the Hilton Hotel in Izmir which has one of the greatest views of the city from its high- level patios and scenic view points. It is located in the heart of downtown Izmir which makes for a great home base if travelling the region.
Izmir City
The coast of the city reminded me a lot of Vancouver. A port city with 2 main sides separated by a body of water with crossing ferries. Walking along the boardwalk one can see tankers, fisherman, boaters and ferries traversing the calm coastline of Izmir.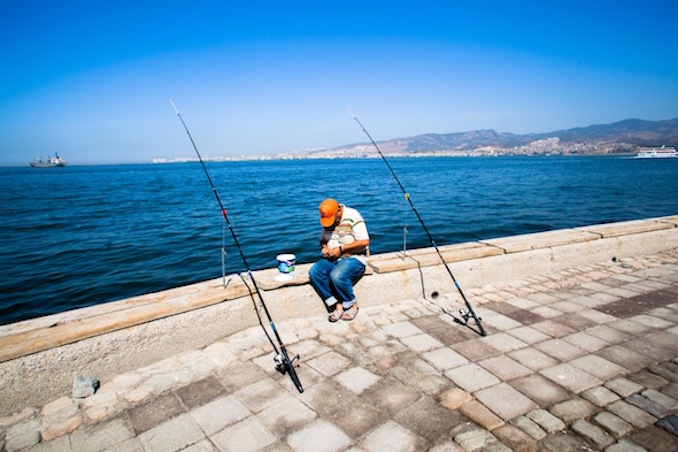 The town by the water has many walking streets lined with shops. Banners from political leaders and of local sports teams hang over the stone streets. Drinking alcohol here on the street is allowed, so grab a cold beverage for the walk.
The conversion rate between Turkish Lira and Canadian Dollars is easy to remember. One Turkish Lira is equal to roughly 50 cents Canadian. A beer was around $2 Canadian at a convenience store.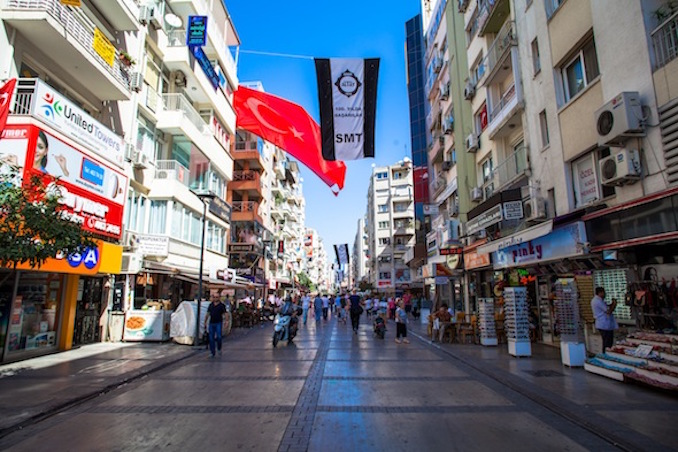 Swissôtel
On our walk around Izmir we visited with this awesome hotel and conference building that has a big appreciation for art. The building and courtyard are adorned with artwork large and small by renowned artists. Pictured below is the courtyard with some of the statues they possess.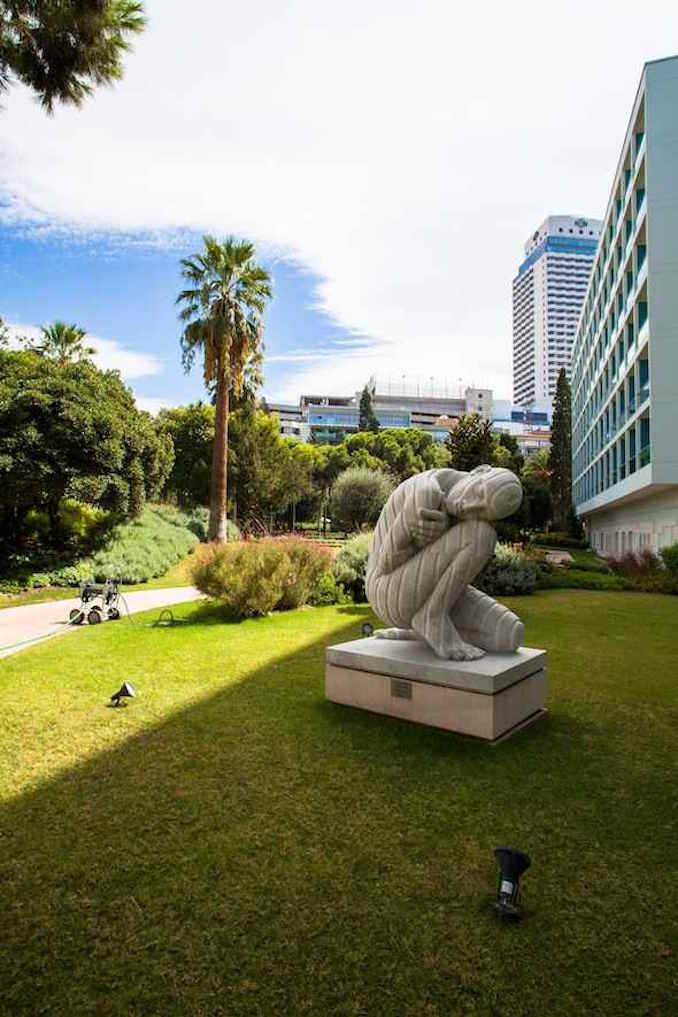 Sheraton Hotel in Cesme
After touring around Izmir, we took an hour long drive to the town of Çeşme, located on the west coast of Turkey. The first stop here was at the Sheraton Hotel. Walking through the grand entrance and pillared hallways led us to the main attraction of this destination, water. The first attraction was this gorgeous swimming pool with waterfall and grotto. Surrounded by Cabanas and palm trees, the pool was as nice to relax in as it is to look at.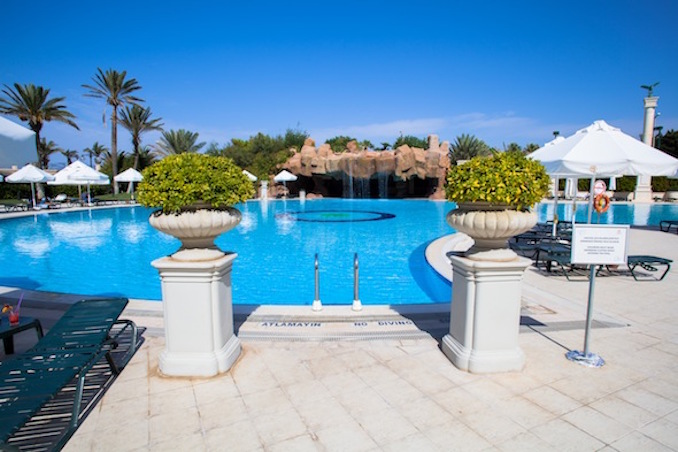 Walking past the pool, one arrives at the main attraction. Crystal clear waters on a sandy white beach. A dock that sticks out into the sea, furnished with relaxing couches and chairs. This place is paradise with a higher cost. Drinks and food were expensive but it is worth it if you have the money.
Rental equipment such as boats and jet skis are also available here. The staff, service, and amenities at the Sheraton made it very hard to leave.
This was such an amazing spot to hang out and I am hoping to get back there again soon.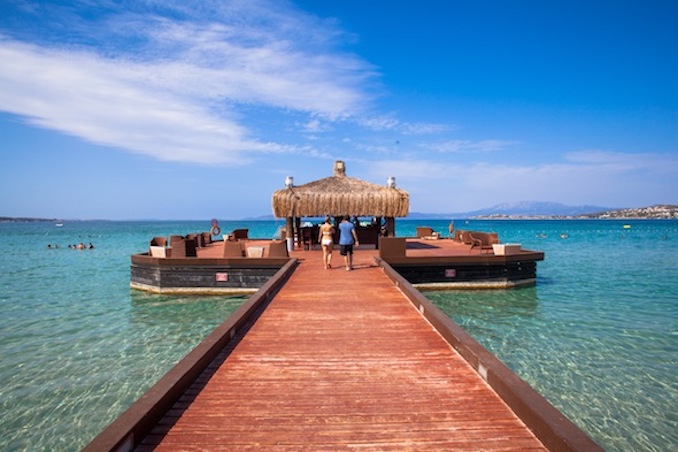 Çeşme Harbour
After leaving the Sheraton we went down to the harbour area that is located alongside some walking and shopping streets. It was near sunset at this point which lit up the water and the moored boats.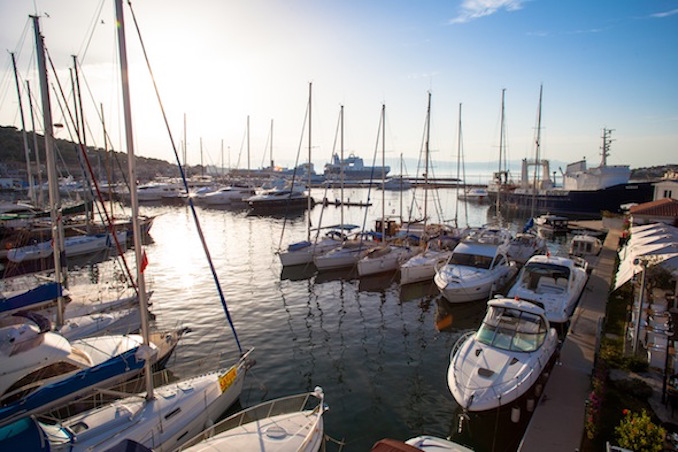 The stone streets were lined with shops adorned in Vines, bushes, and flowers. This is also a good spot to grab some food after a day at the beach or sailing.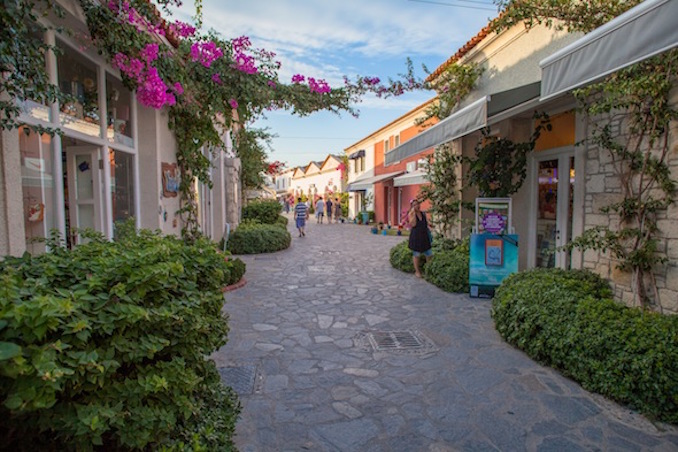 Located not far from Çeşme is the town of Alaçatı. What an amazing find this place is. The type of destination you could only stumble upon. The main reason for this appreciation of this town is called Alavya.
Alavya is both a restaurant and a specialty resort/INN/accommodation located near many seaside destinations. Walking into the place at night from the main entrance we felt like we were in the middle of nowhere. We were given a tour of the grounds which included amazing cottages, rooms, and suites perfect for weddings and other event gatherings.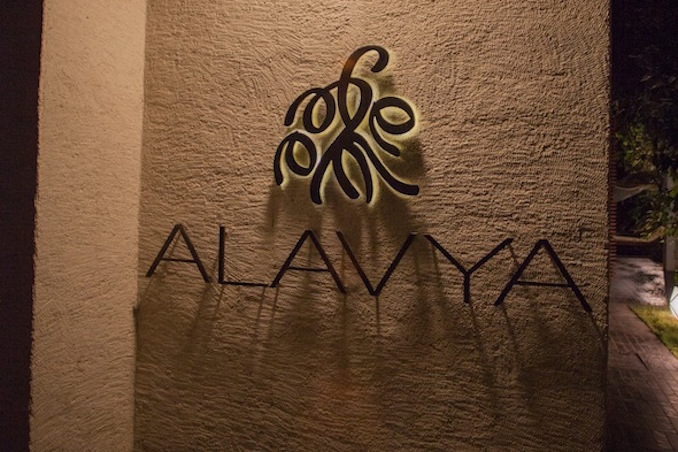 After touring the rooms , the pool and the lounge areas we were seated at a table on the patio and introduced to the head chef Alessio, General Manager Ilknur Icingir, Sous-Chef İsmet as well as guest relations manager Okşan Unan. On top of being all very cool people, they arranged for us a glorious meal with Razor Clams and a Surf & Turf platter of course accompanied by some great wine that Chef Alessio seemed to not want to give up how to purchase.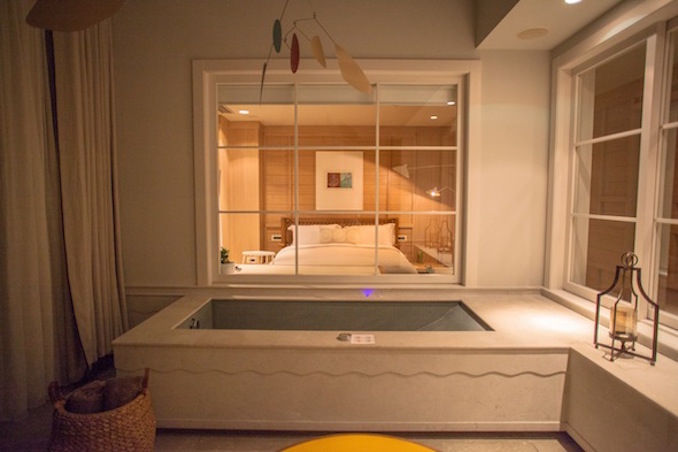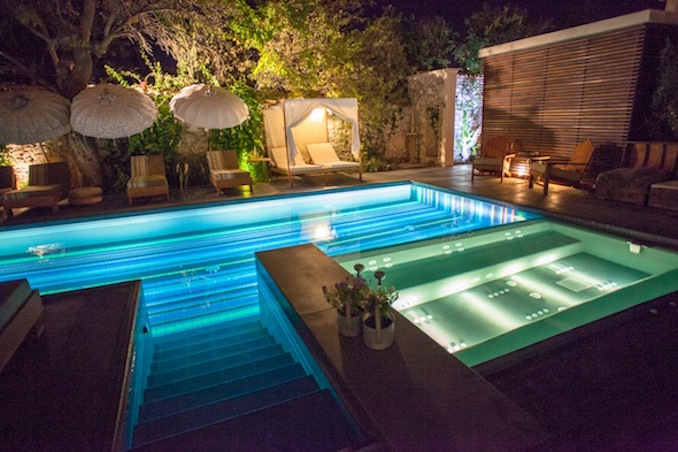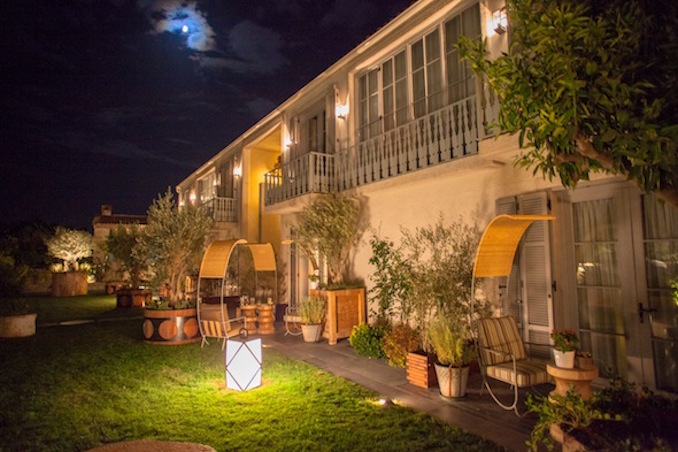 After some good laughs and some great food, we walked through the main building bar and out onto a bustling street. The whole time we had thought we were in a secluded area and their was a busy street 20 metres from us. The streets were alive with people drinking and laughing. Outdoor patios were filled with locals as the main tourist part of the season was coming to an end. We stayed for some drinks and then set back to our hotel in Izmir.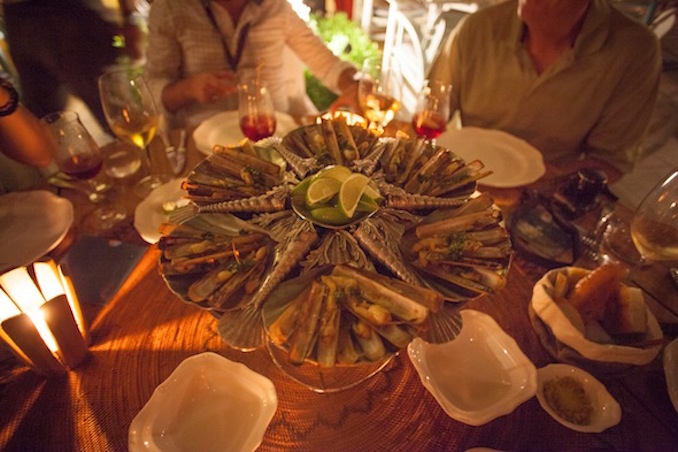 House of the Virgin Mary
The next morning we rose to another beautiful day. The temperatures at the end of September were still in the 30 degree Celsius area. We hopped on our tour bus with our amazing guides from Intra tours. If you are travelling the region, I suggest getting in touch with them. They are so friendly and helpful in getting around, as well as having so much insight and knowledge about the destinations. The bus took us to two destinations. The first is the House of the Virgin Mary and the second is the 4000+ year old city of Ephesus, now in ruins.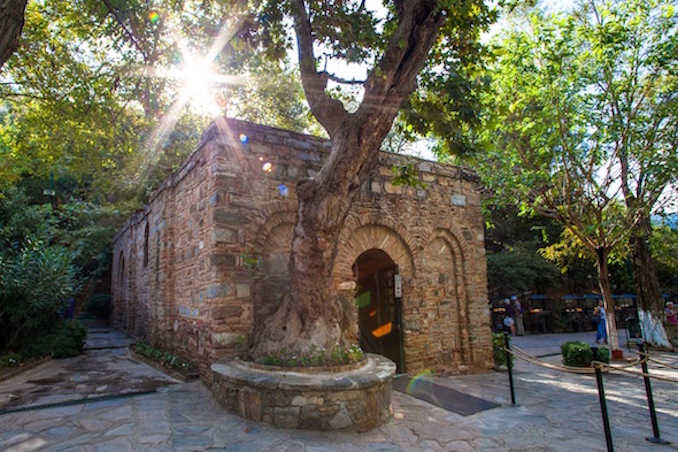 The House of the Virgin Mary was interesting but it did not peak my interest the way that Ephesus did. This city had 500,000+ residents and was built in 2000 BC. Some artifacts that have been discovered date back to 4000BC. Walking through the ruined streets and into the once magnificent theatres had me imagining what it would have looked like in its prime. What the city would feel like when it was bustling with traffic from vendors, traders and residents.
For more info on Ephesus check out the Wiki.