Every year, we find ourselves extolling the remarkable virtues of Toronto's Royal Conservatory Music (RCM) and its ever-expanding annual concert series, which in the past has seen the likes of legendary musical group Ladysmith Black Mambazo, playwright Tomson Highway, cellist Alisa Weilerstein, and Grammy-winning pianist Daniil Trifonov all grace the Koerner stage.
We didn't think it possible, but we are even more excited about this year's offerings, which run the gamut from an indie-rock concert starring an (ex) Barenaked Lady, to legendary singer and civil rights activist Mavis Staples.
Read on for more on this year's Koerner Hall / RCM Season!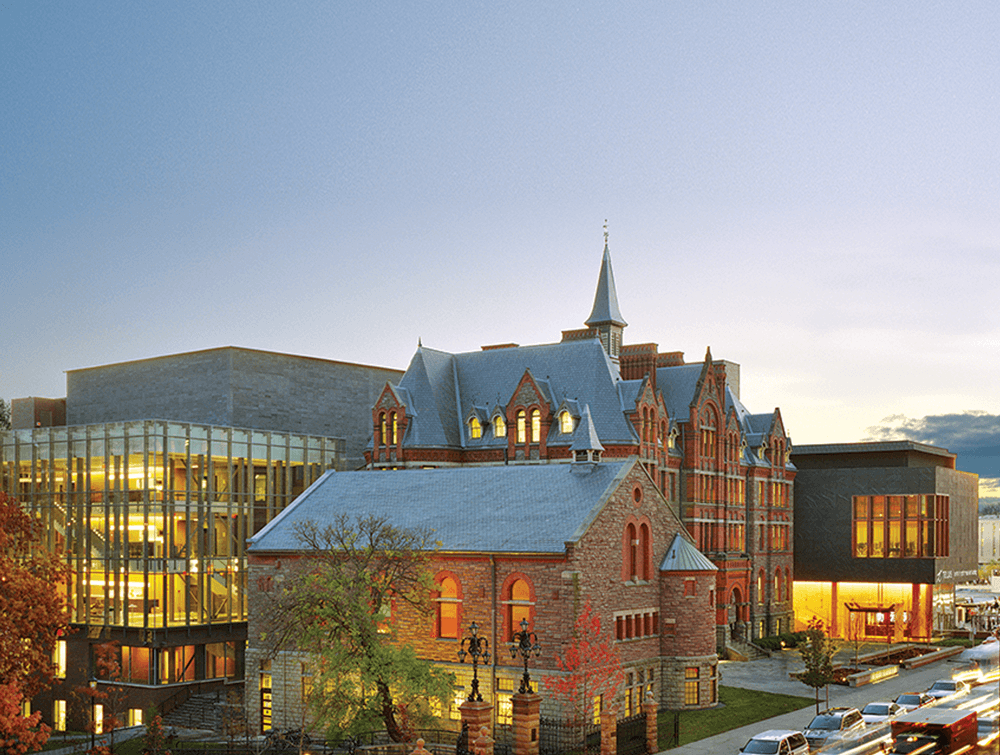 September starts off with an exciting (and important!) event to commemorate the National Day for Truth and Reconciliation, featuring guests such as Julian Taylor, Andrew McAnsh, and host Zoey Roy. (Friday, September 29, 2023 at 8pm)
Next up on our radar is Steven Page & Friends (September 30, 2023 at 8pm). While it's been years since he departed a certain cohort of Ladies, Page has carved out an impressive solo career for himself, with modest hits including "A New Shore" and our favourite, the 60s tribute "I Can See My House From Here", with its endless stream of rock and roll references and name drops.
Speaking of legends… queen of soul and life-long civil rights activist Mavis Staples will be appearing one night only, October 28, 2023 at 8pm, for a concert of songs and, hopefully, a few words of wisdom.
Koerner's Jazz series kicks off on October 21, 2023 with Robo Botos, the Juno-winning pianist and protégé of Canadian jazz legend Oscar Peterson. Other events in the Jazz series include Christian McBride's New Jawn (Saturday, November 4, 2023 at 8pm) and Terence Blanchard's E-Collective with Turtle Island Quartet (Saturday, December 9, 2023 at 8pm).
Koerner has long been a home for international music, with upcoming events including Omar Kamal: Sway with Me (Friday, October 20, 2023 at 7:30pm) and flamenco cantaores (singers) Israel Fernández and Seffarine (Saturday, November 11, 2023 at 8pm).
As always, the heart and soul of Koerner is its classical programming. Highlights of 2023-24 include award-winning pianist Mahani Teave (Sunday, October 1, 2023 at 3pm), Grammy-winning violinist Augustin Hadelich, violin, with Orion Weiss, piano (Friday, October 13, 2023 at 8pm), and the highly-acclaimed Danish String Quartet (Friday, November 3, 2023 at 8pm).
But that barely scratches the surface of all the RCM has to offer. In particular, we always make a point of checking out some of the young artist concerts, including concerts from the Glenn Gould School's Royal Conservatory Orchestra and the opera academy's Chamber Opera (November 3-4, 2023 at 7:30pm) and performances of Poulenc's wonderful Dialogues des Carmélites (March 20 and 22, 2023, at 8pm).
***
Info about all these events and more can be found at the Royal Conservatory of Music website. Click fast, tickets are selling out!