Over the past couple of years, Bosk Restaurant has partnered with some of the most innovative and exciting chefs in and around the city. The Taste of the Six series has been filling seats at the restaurant, located inside the luxurious Shangri-La Hotel in Toronto, and delighting local and visiting food lovers alike. The latest in the series brought Chef Craig Wong, Patois Restaurant, in for a one night dinner event with Bosk's Chef Richard Singh. The five-course menu offered exciting dishes with Jamaican and Trinidadian influences.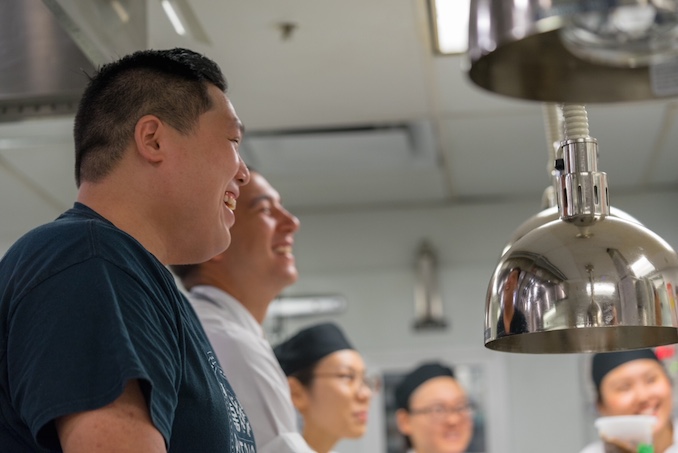 Chef Singh tells us the series was an exciting opportunity to bring in local talent into the hotel's signature restaurant not only for patrons but also for the kitchen staff. He mentioned that working with different cooking methods, ingredients outside any kitchen's routine is always refreshing. Although Chef Singh is known for bringing a fresh approach to Canadian cuisine at Bosk he's also known for his global experiences in working with some of the finest chefs in the world including staging at Noma. But what was fun to experience at this particular dinner event? Tasting some of his favourite flavours from his Trinidadian heritage. An example, Chef Singh made sure he made mom proud with the paratha roti that made an appearance on the evening's menu.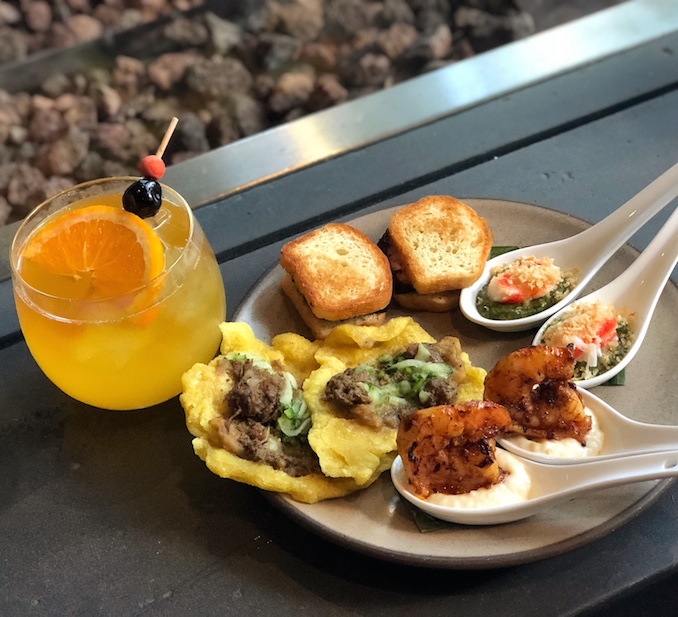 Chef Wong, who's well known in the city for his Caribbean soul food at his Patois restaurant, also added the excitement of the flavours and ingredients from his heritage into the fold. From the flavourful Curry Goat Doubles to Jerk Pork Belly "BLT" appetizers right through to the mouthwatering Duck Breast that was complemented with Chef's Singh's Trinidadian curry, it was a dinner full of flavour and wonderment.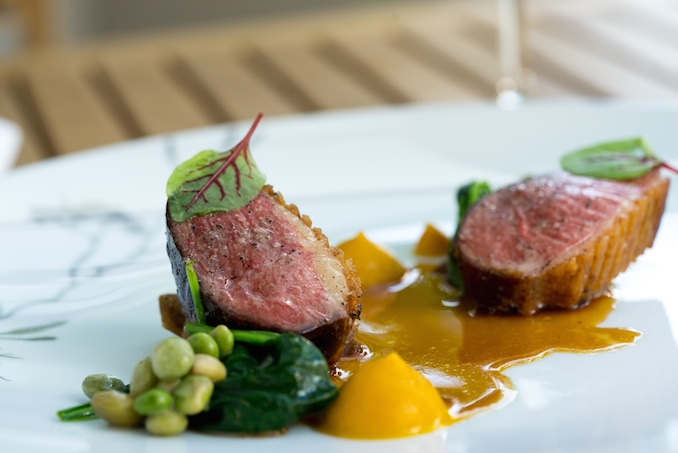 And how did the chefs get together? Chef Singh explained that when they took a look at Toronto's dynamic food scene there were, and are, chefs that are doing some pretty exciting things. Bosk reached out to each of them individually with the opportunity to collaborate. It was exciting to learn that both of the chefs have spent time in kitchens of Michelin-Starred restaurants across Europe, including the famous, The Fat Duck.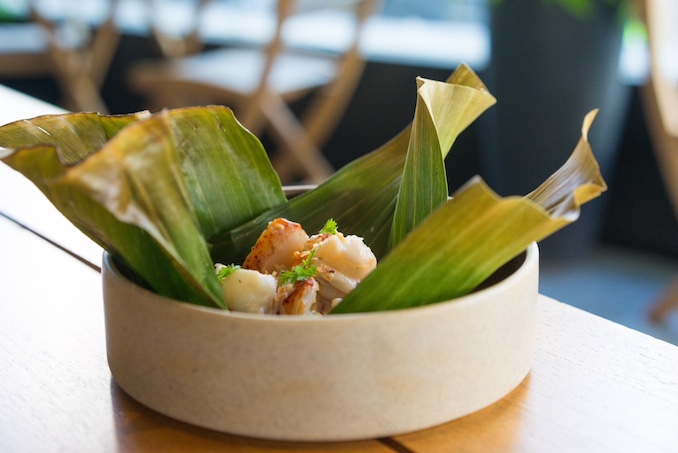 The dinners are indeed collaborations. Bosk and the partnering chefs would get together and brainstorm dishes that would be offered on the menu. They would work side-by-side to create a dish that represented both as well as reflect the restaurant's global palate. The series began in February 2017 and brought in talents in Toronto's culinary scene including Matt Blondin, OMAW, Frankie Solarik, BarChef that's been rated by Food and Wine Magazine as one of the top seven new and innovative bars in the world and Jed Smith of Momofuku.
The final collaboration in the Taste of the Six series is planned for November 15 with Chef Jeff Kang, head chef and owner of Canis restaurant. Canis was named in Canada 100 Best Restaurant in 2017. En Route Magazine named Canis its #2 best new restaurant in Canada. Chef Kang, is originally from Vancouver where he worked at C and Diva at the Met. He then moved to Toronto as Chef du Cuisine at Bosk restaurant. Then in early 2017 he opened his own restaurant, Canis, which focuses on modern Scandinavian cuisine.  Chef Singh tells us he's really looking forward to working with Chef Kang to create this exclusive six course dinner. Wine pairing option available and definitely worth exploring.
Here's a look at the delicious menu offered at the Bosk x Patois evening:
Ceviche – Nova Scotia salt cod, scallop, caviar,  Leche de Tigre
Duck Breast – butternut squash, peas, paratha roti, Trinidadian curry
Dry Aged Ribeye – macaroni and cheese, bok chou, pickled onion, oxtail jus
Roasted Pineapple – rum Frenc toast, coconut & raisin ice cream