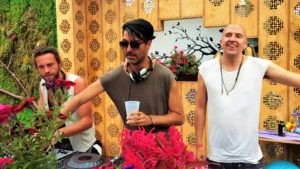 All Day I Dream (ADID) was born on a rooftop in New York City in 2011. This mini festival has since traveled the world, landing in Barcelona, Beirut, London, Sydney and various cities across the United States. On Sunday, July 17th, 2016, this esteemed daytime party made its first debut in Canada at Toronto's own Fort York.
ADID TO featured YokoO, Matthew Dekay and crowd favourite, Lee Burridge. Each spun hypnotic, melancholic dreamy house as they took turns throughout the day at the mixing booth. The crowd approved, swaying and mingling under an open-concept canopy in front of the plant adorned, wooden stage.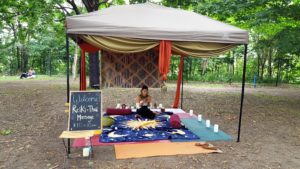 Even the vendors were an integral part of the peaceful Bohemian vibe.  One vendor sold flowing, flower-child clothing to those who craved more physical freedom, while another offered Reiki and Thai Massage for more mind and body freedom.  The most popular vendors were the face and body artists who created colourful designs on their living canvasses.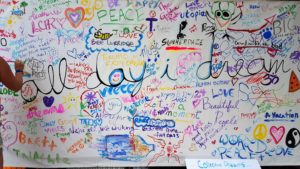 ADID offers a very different vibe than most electronic music events, which overwhelm the senses with heavy climaxes, light shows and spectacle. Instead Burridge, Dekay and YokoO led the crowd on a reflective, relaxing journey. At the end of the daydream, the audience had a unique concert experience; rather than feeling worn-out and exhausted, they felt calm, refreshed and invigorated.  
Visit their website for more info.