In 2013, Scott Jones was attacked in a small town in Nova Scotia for being gay, an attack that resulted in him being paralyzed from the waist down. His life changed forever. Constantly faced with challenges and obstacles, Scott has had to rebuild his life. A new documentary LOVE, SCOTT (North American Premiere) will be screening at the 2018 Hot Docs film Festival. Filmmaker Laura Marie Wayne, a close friend of Scott's, accompanied him for three years after his attack and now shares this emotional and intimate story as well as sharing his voice of not having his attack recognized as a hate crime by the courts. From the first fragile moments in the hospital to a visit back to where his attack took place, we learn how he embraces love over fear as well as question who really decides what "truth" is.
When Laura first found out about Scott's attack, she was living at a remote film school in Cuba. Her mother was the one who finally got a hold of her and gave her the devastating news. It was only a year prior that Scott was with her in Cuba. But now he was in a hospital in Halifax. She returned to be by her best friend's side. Over the next year she would also get updates on what Scott was doing even though he was paralysed. He's started the "Don't Be Afraid" photo campaign and began speaking at schools across the country. He formed a choir. He was touted as one of the most inspiring citizens by The Chronicle Herald. He ultimately forgave his attacker publicly. However, deep down inside, Laura knew there was a private side of Scott that was still hurting and needed to be told. She witnessed his pain but also his resilience and the true meaning of unconditional love.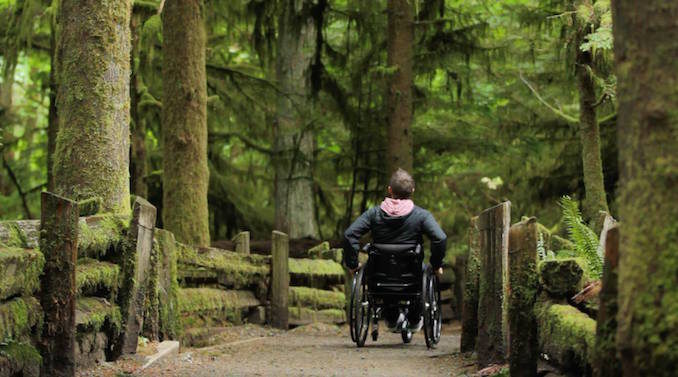 We had a chance to chat with Scott and Laura about the documentary.
Laura, tell us a little bit more about Scott?
LMW: Scott has always been a spontaneous, outgoing and compassionate person, and I was immediately drawn to him because of his open heart and sensitivity. He was and still is an incredibly talented musician, and one of the most spontaneous and adventurous people I know.
Because of your friendship, Scott could completely trust you with this very personal story of his. What was the most difficult part of this process for you?
LMW: I felt a tremendous responsibility to get the story right and tell the story in a way that did justice to the depth of loss and grief that Scott experienced, while at the same time honouring his bravery and resilience in the face of such a horrific act.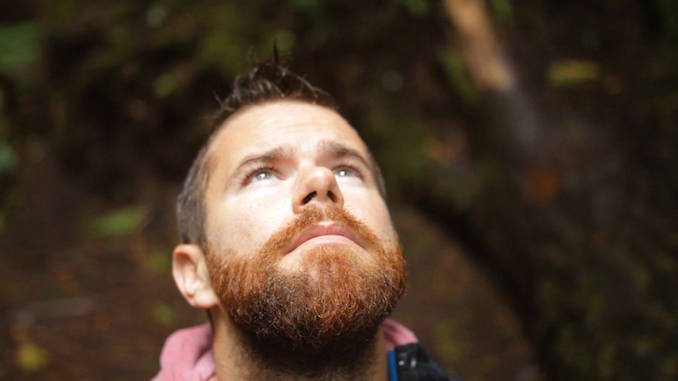 How about you, Scott? When did you feel like it was the right time to tell your story?
SJ: It's not that there was a right time to tell my story, this process unfolded organically. Because of our close friendship of 12 years, I was able to confide in Laura about some of the darker experiences related to this attack. The film emerged out of a need to voice my truth and shed light on an important part of my story that had not been given weight.
What's your relationship like with Laura? How did that impact the way this documentary was created?
SJ: When I met Laura, it felt like finding an old friend. This deep trust and sense of connection allowed me to share some of the most intimate details of my journey since the attack.
You're a musician, and we know that music heals. But how has that helped you move forward?
SJ: Music has always been a part of my life. Growing up as a gay kid, I turned to the piano to work through the emotions associated with being closeted in a small town. After the attack, music once again became a cathartic tool, eventually leading to the exploration of choir as a means for social change – a merging of music and activism.
Laura, what's the message you'd like people to understand, or to know, about you now?
LMW: In the wake of such a traumatic experience I have come to believe in the importance of being kind to oneself, and of honouring and nurturing the inner child.
And bringing Scott's story to Hot Docs, what are you looking forward to?
LMW: I'm looking forward to the opportunity to have Scott's story received by such a wide audience and for it to generate much-needed conversations around queer experience and hate crime legislation in Canada.
LOVE, SCOTT will have its North American Premiere at the 2018 Hot Docs Film Festival. Screenings are scheduled for April 28, 29 and May 3.  There will be a Q&A after the screening on April 28. The film is one of five premieres among the 21 National Film Board of Canada (NFB) documentaries that are showcased at this year's Hot Docs Festival. For more information visit www.hotdocs.ca