Local startup Carrot Insights has created the world's first national wellness rewards platform, Carrot Rewards. Users of the app gain loyalty rewards points to motivate and challenge them to continue improving their lives. They learn about their health and wellness how to be more physically active. Users have a selection of rewards that they can earn including Aeroplan® Miles, More Rewards® Points, SCENE® Points, and Petro-Points™. Carrot Rewards was created in collaboration with public sector agencies, the three leading Canadian health NGOs and the private sector. Their audience has swelled to over 300,000 users across Ontario, British Columbia and Newfoundland, making Carrot one of the most popular health apps in Canada. We recently chatted with Founder and CEO Andreas Souvaliotis to find out more.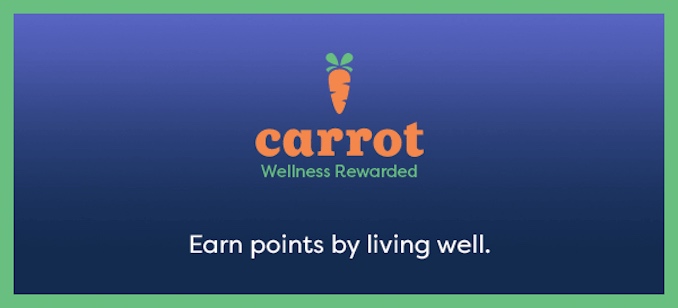 What types of experts do you work with to determine plans and lessons for users?
We assembled an incredible team of leading experts in Behavioural Sciences, who helped create effective and engaging programming designed to drive health outcomes. In order to ensure users can trust the health information included in those programs, our team of nutritionists and health experts also work with Canada's leading health charities; the Heart and Stroke Foundation, Diabetes Canada and YMCA Canada to ensure that all the health content is evidence based and reliable.
What are some of the goals / activities encouraged by the app for healthy living?
Our ultimate goal is to create a healthier, better Canada. We're focused on motivating people to do the things that reduce their chronic disease risk factors. Things like eating better, getting more physical activity, quitting smoking and getting immunized.
Carrot users are rewarded for completing offers such as health and wellness quizzes, surveys and activities that cover a wide variety of topics including mental health, healthy eating, financial literacy, environmental literacy, just to name a few. These are designed to be fun, digestible and created to equip users with the knowledge to 'nudge' them into making the better choices.
We also motivate users to become more physically active by giving rewards for walking more every day. When someone initially joins Carrot, they are given a custom step goal based on their daily walking habits over a one week period. Once their goal is set, they are rewarded with points every day they walk above that goal. Users can also compete in challenges to earn even more points.
How many total rewards have been granted so far?
Since we started in British Columbia back in March 2016, we have given away over 400 Million Points. This includes Aeroplan Miles, Scene Points, Petro Points and More Rewards Points. (bonus fun fact: we've tracked over 182 Billion steps – enough to walk to Mars and back)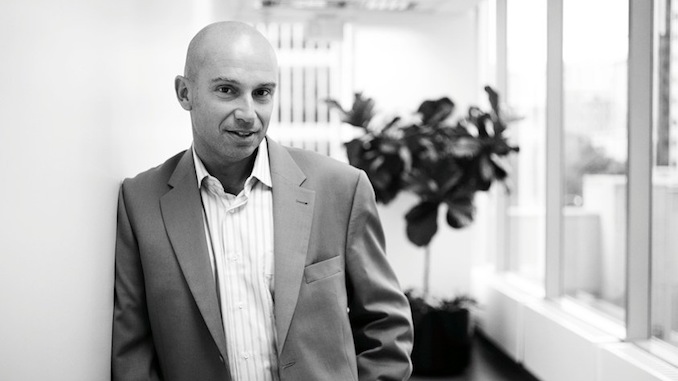 What is the toughest part about getting people onto the app and using it regularly?
The mobile health app space is notoriously fickle and has very low retention rates – 96% of health apps are deleted within the first three months of being downloaded. The way we have been successful in getting people on, and keeping them on, is by making sure we stay relevant and meaningful to our users. There's a lot of stuff out there competing for people's time, so it's important that we keep evolving and looking for smart, meaningful ways to make the user experience a top priority.
What percent of people that sign up use it daily?
We've been in market for about a year and half, and what's incredible is that we've been able to keep our users engaged with the app, and as a result, engaged with their health.
80% of our registered users continue to use the app on a monthly basis (which is incredible, especially when compared against the typical retention you see with health apps). 50% of those users use the app daily! So far today we've seen just over 150 thousand active users, and this month we've seen 290 thousands monthly active users.
What types of people are you looking to hire to expand?
We're always looking for the best talent in Toronto, whether it be people who are passionate about technology, health or simply want to work in an innovative environment. Most importantly, we look for people who embody our 'Carrot' values. We are looking for people who are not afraid to disrupt the status quo, and above all, people who want to have an impact. We've actually hired people before we knew what job we would give them, simply because we knew they were the right fit.
What companies that push for local /global change through apps have inspired you?
Ecobee is a company that we've been watching for a while now. A great story of Canadian innovation, with the power to have a real impact on the environment, as well as our wallets. They combine technology, great design and a passion for having an impact.
What is the best part about doing business in Toronto?
Toronto is an ideal place for us to do business because it has developed into an international hub for technology and business in Canada. For us, that means there is a great pool of both talent and potential partners, as well as a ton of energy. There are some great things happening in Toronto.
What is your favourite Toronto startup, other than Carrot Insights?
One of our favourite Toronto startups is called Drop. They are doing some amazing things in the loyalty/rewards space, specifically with engaging with millennials. They have created a great way of connecting their users with rewards from big name partners. They have a young and hungry culture that has led to their early successes. For all these reasons and more, we're very excited to partner with Drop and bring their program onto our Carrot platform!
Check out the Carrot Rewards website for more info.