Callen Schaub is a Toronto-based abstract painter who's been performing live spin and pendulum paintings across the city since 2011. Known for his unconventional techniques, Schaub constantly pushes the boundaries of traditional art-to-canvas painting with his bold, engaging and theatrical performances looking to redefine how people appreciate art.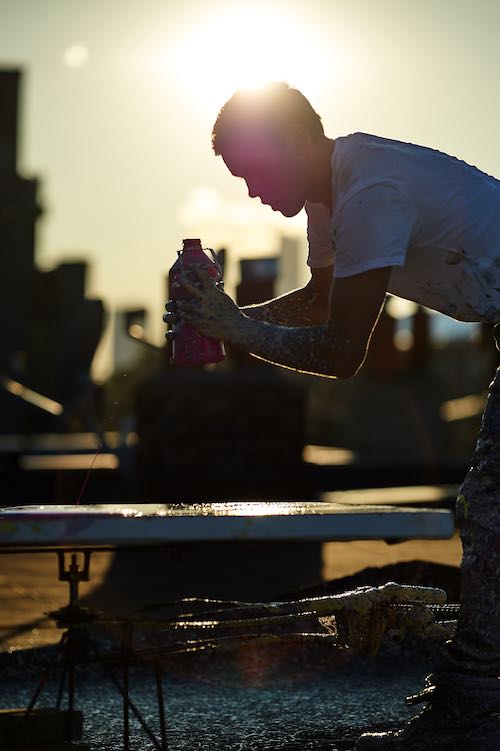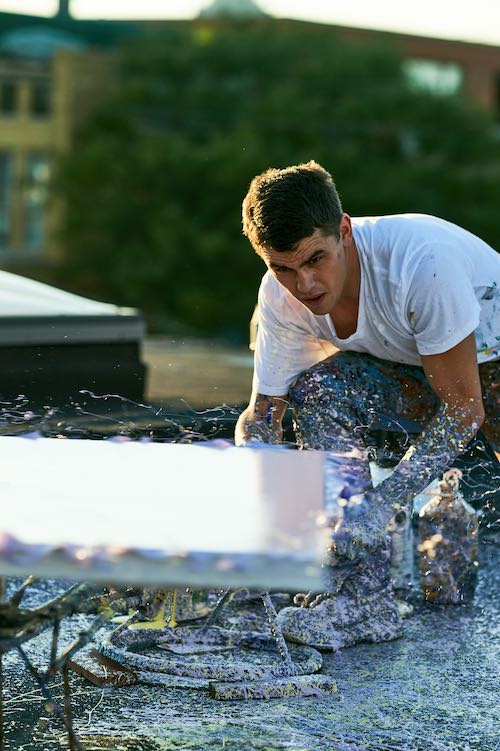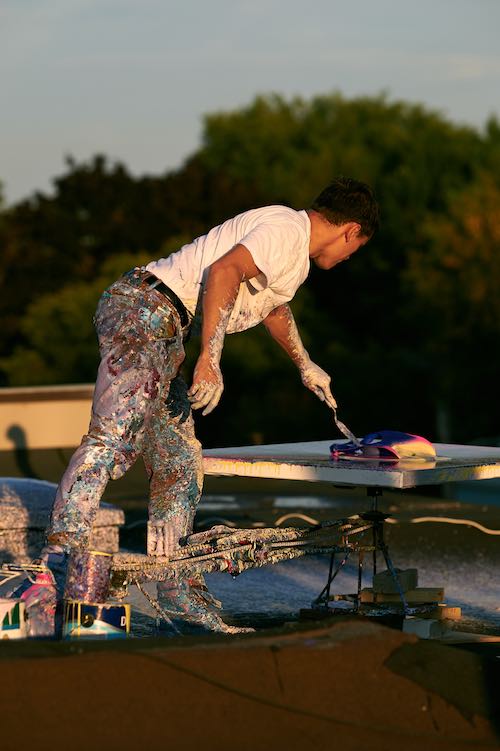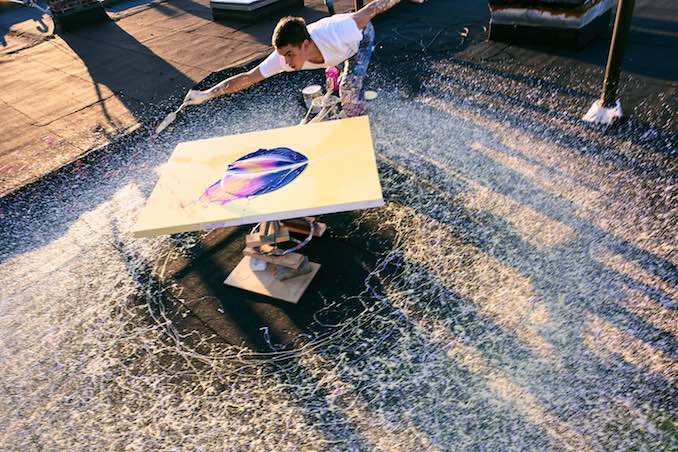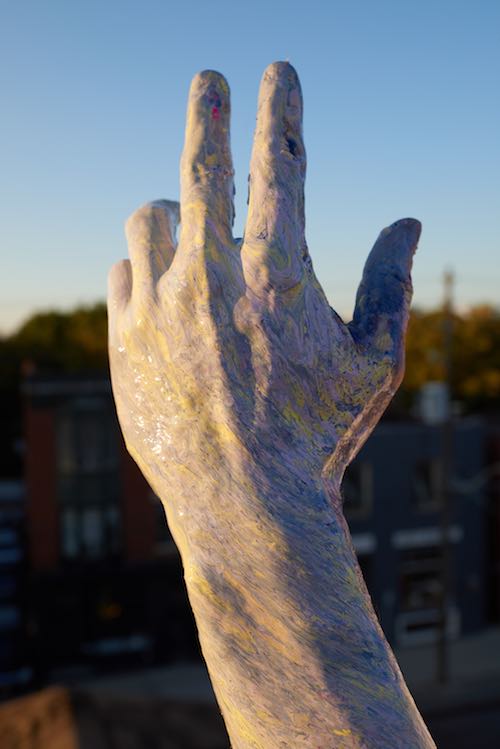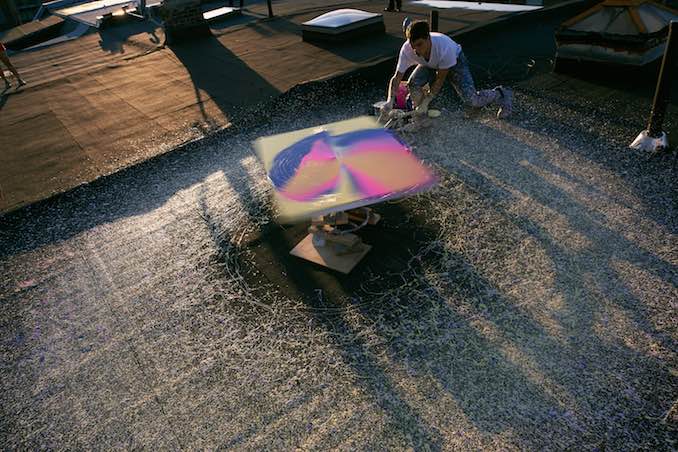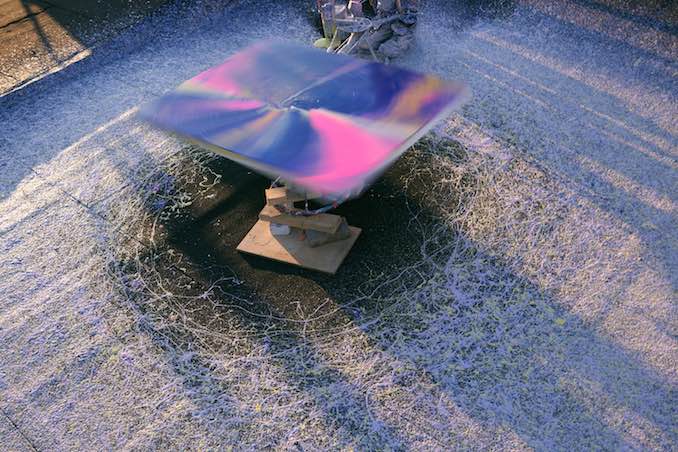 What 'hood are you in?'
My artwork is based in east Toronto, by Riverside, but my pieces have been showcased across the city through several exhibitions and events.
What do you do?
I'm a painter and performer. Earlier on in my career, I saw painting as a loner pursuit whereas now it's more reflective of a theatrical art form. I share the moment with my audience and engage with them. I feed off the energy of their reactions. Some people see it as an extreme and wild art and it is, but I want people to live and feel alive and if I can accomplish that through art then I'm satisfied… for now.
What are you currently working on?
Painting. That's what I do. I'm creating new paintings and new ways of innovating. I'm producing new work for hatch gallery, where my art will be displayed alongside my previous OCAD professor, Daniel Solomon. I'm also working on an upcoming augmented reality experience with a virtual reality partner, and gearing up for Nuit Blanche where I'll be headlining the east end with a live, a neighbourhood being included in Nuit Blanche for the first time.
Where can we find your work?
I'm represented by www.artworksconsulting.net
Website: www.callenschaub.com
Instagram: @callenschaub
I have an upcoming piece going up in the Frank social space at the Art Gallery of Ontario (AGO) so stay tuned.