We're sitting at a cafe when Grace arrives with a box that she carefully puts on the table. As she opens it, my eyes open wide as if I was that kid who got the first coveted golden ticket to Wonka's candy factory. I had seen a couple of images on Instagram of this incredibly delicate glass work that was embedded in Lucite decor art objects — one of a kind pieces that the design studio sachaGrace creates with incredible precision. As she unravels the piece, I lost track of the conversation. Sorry, I was too fixated on something I knew would be pretty unique.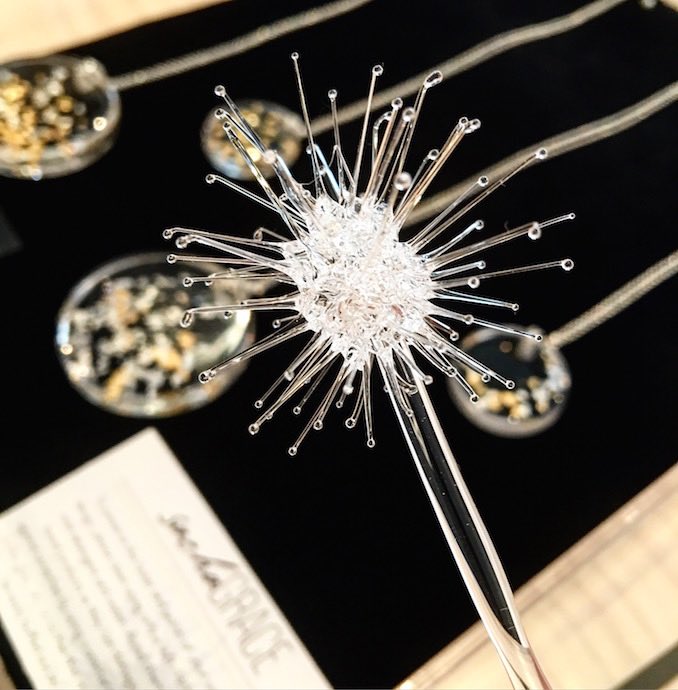 It was just as stunning as I had seen in the photos. Holding onto the piece was like holding onto a newborn – you don't want to lose control. Like a dandelion in the wispy almost airborne stage of soft tufts, this glass piece was phenomenal. How it wasn't broken already, I don't know. So delicate. But they wanted to show me the process of how taking this one incredible glass art piece is incorporated into their work.
sachaGRACE is a Toronto based design studio led by interior designer Sacha Nizami along side partner Grace Neal. Their recent collaboration and launch of the company has quickly garnered attention with the public and television media. That's no surprise given that Nizami is an established interior designer in the city. With an eye for beautiful aesthetics, you can see how her work is well-loved by many. But with all her experience and research, Nizami felt it was the right time to launch her own line into the marketplace.
As Lucite is one of her favourite mediums, Nizami quickly discovered that not all are created equally in quality. Not satisfied with what was already out on the market, she approached her established suppliers and manufacturers to embark on this new venture with her hands-on expertise to have control over design, material and quality of craftsmanship.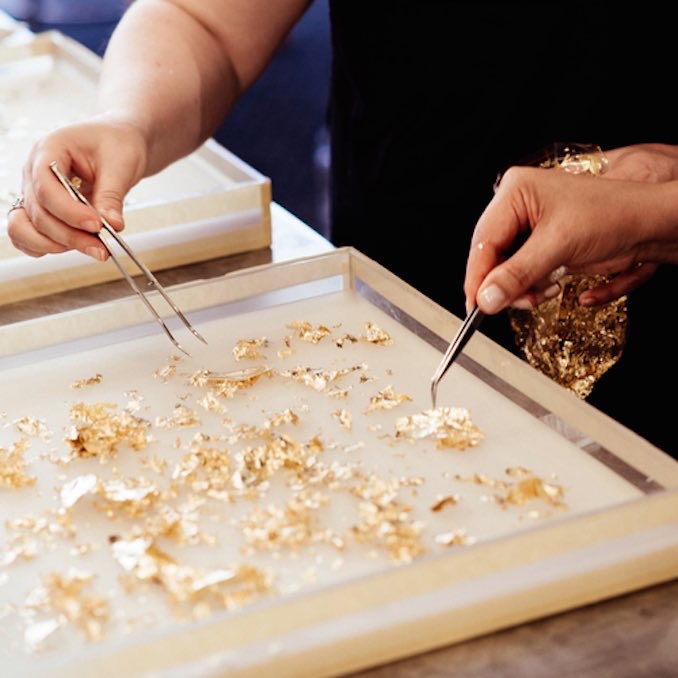 But why the love for Lucite? They explained that the versatility and strength of this resin medium was made popular in fashion from the mid-20th Century. Lucite handbags are still coveted by collectors today. The ability to suspend objects in it makes it an appealing material to work with and it's designers continue to find creative ways to work with it.
Nizami met Neal over a project collaboration and travelled to Miami. They quickly discovered their love for style and design were complementary. "We realized that we had a passion for finding things, and while we had some ideas, we just simply couldn't source them at home," said Nizami. "When we went to Miami, we saw how creative people were and found ourselves wondering why we couldn't do what we love together."
So this is how their design company began. But what to design first? Grace tells me that it was the coffee table that they started with which is custom made by hand and embedded with gold or silver flakes. The glass wispy piece is being used in what they aptly named the "Wishing Vase". They've also embarked on a line of jewellery that is a nod to the resurgence of architectural lines in fashion.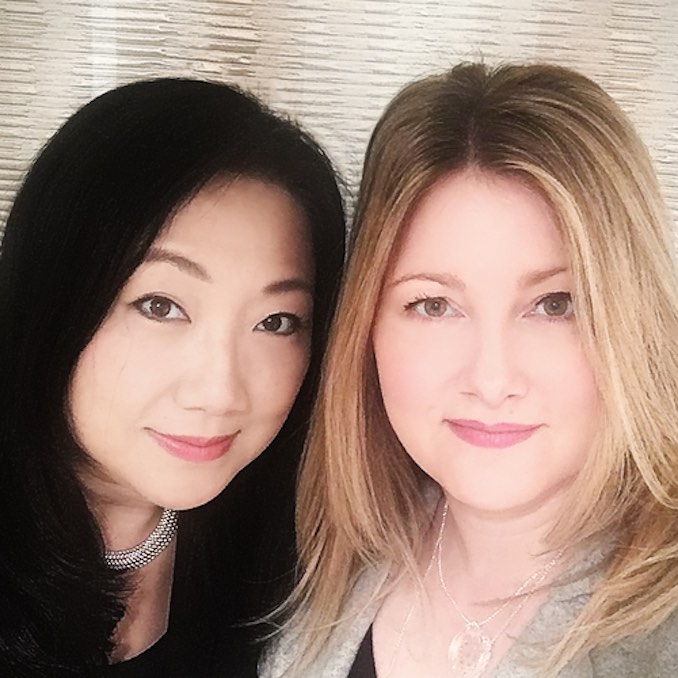 "We get to go to some crazy industrial places and we find metal parts that could be used. We found some really interesting metal flowers so we took them to one of our suppliers and had him plate them for a piece," said Nizami. "We're very old school too. We draw out templates and place the pieces by hand to get an overall feel before embedding them and we do all of it here in Toronto."
Are there challenges in this industry? Of course, but they're being cautious and realistic. They have started meeting with architecture and design firms across the city to introduce their line of furniture.  It's not about mass marketing their goods but about a well-thought out process that they know will take time. They hope to appeal to those who have an interest not only in form and function but also in the art.
To view their line visit their website.