We lead a pretty busy life like many families in the city. We've got our day jobs and we've got kids. We've got meetings and we've got to deal with homework and after school stuff. Playdates always throw me off my schedule (usually when I finally figure out dinner time) and then toss in a few last minute changes and emergencies. We chug along our daily grind but there are days when I cannot even THINK about what to have for dinner. Hey, I've got 2 boys who have bottomless pits for stomachs! It's pretty easy to fall into the fast food trap because it's more convenient. However, I do try and reach for better options even for fast food, or at least try, to have as much "healthier options" in the fridge and pantry.
And that's the key, is to have better options readily available. But I know it isn't always easy to access the better options. If you love organics you may be interested in Farms & Forks Organic Food Delivery that I had recently used. They deliver many of the organic brands I love and making life easier for me — I don't have to run around to various grocers to find them all! It's a real time saver!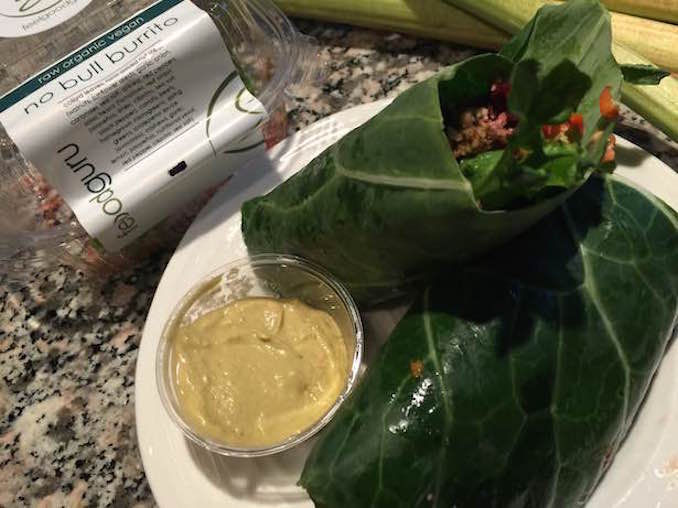 The delivery company is run by three families who's office is based in Vaughan. They understand the busy lives of families so they wanted to offer easier access to better foods. Their site offers a variety of fresh produce, meats and groceries as well as some of our favourite locally prepared organic foods. You can order for delivery of produce boxes, grocery items as well as "recipe kits' that I personally love.
Recipe Kits are delivered as they sound. You select the kit from the menu online and all the ingredients are delivered neatly packaged along with the recipe so you still can make everything from scratch only using the best organic and local available ingredients. We tried the Apple & Greens Salad with Honey Vinaigrette during our dinner party last weekend and it was a hit with our guests! We had also tried the Rainbow Chicken Slaw — a colourful and attractive salad that was a meal in itself. Chicken came from our go-to Beretta Family Farms! I'm now eyeing the BLT Salad and the Care-rrot Cake!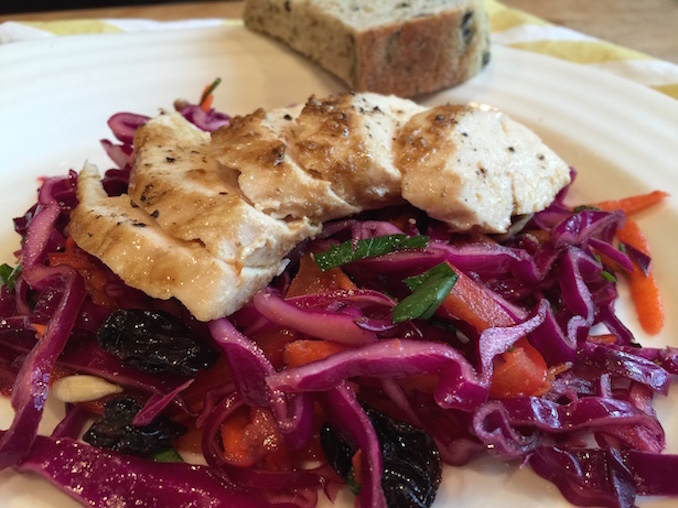 Produce Boxes are super convenient and loaded with the seasons freshest ingredients. Sold by size (individual, double, family) the boxes offer a great selection of the most popular items. You can order fruit only, vegetable only or combination.
A really great option to check out is the ready prepared snacks and meal options from another one of their suppliers, feelgoodguru. We tried the No Bull Burrito that was filling and a great easy grab on the go. Other delicious items here that I'm happy to have readily available is the Queen West Curry – a hearty brown rice salad full of great veggies and tossed with a Kombucha Vinaigrette.
St. John's Bakery  is a local food producer that I am fond of. It's  a very unique artisan bakery that I had discovered recently at a Farmer's Market but now can order with the rest of my delivery. St. John's Bakery offers artisanal organic breads but also offers training and employment to people with disabilities, struggling with addiction, and others who are in need of work.
My delivery included a moist and delicious pack of Salted Peanut Butter Chocolate Chip Blondies  from Shockingly Healthy! And that it did! We were surprised at how good these were and when I told my  kids they were from a company called Shockingly Healthy the didn't really believe me!
Even the Village Juicery is involved and I had a perfect Spring Summer Watermelon based juice to enjoy to kick-start the warmer season. And other companies that they have partnered with include Hooked Fish Shop, Ying Ying's Tofu, Monteforte Dairy (amazing cheeses!), Sosnicki Organics, Hewitt's Goat Dairy, Harmony Organic, Everdale Farms, Pfennings Fam, Cookstown Greens, Zephyrs Organics and many more.
The door-to-door delivery is very convenient! You simply prepare your online orders for the week by Sunday evening each week and deliveries typically are dropped off in the evenings when you're home. There is a delivery charge of $6.99 however, free if you spend over $75 or order a fresh produce box. Recipe kits were packed in it's own box, greens were packed that included organic bags for storing in the fridge and fresh raw meats were packed properly and sealed. Ice packs in recyclable bottles kept everything cool and the company encourages the return of the hard cardboard shipping boxes, cooler bags and bottles when subsequent orders are placed.
The Farms and Forks delivery service is great for those of us who don't really have time to shop all around town and want organics! The Recipe Kits have saved me from thinking for nights I don't feel too creative. The family enjoyed the variety and I feel better having produce and snacks readily available.