I've tried and failed to become a vegetarian in the last few years. My love for meat is a weak excuse, I know, but I've cut back a lot and thanks to companies like Beretta Farms I feel way less guilty about it.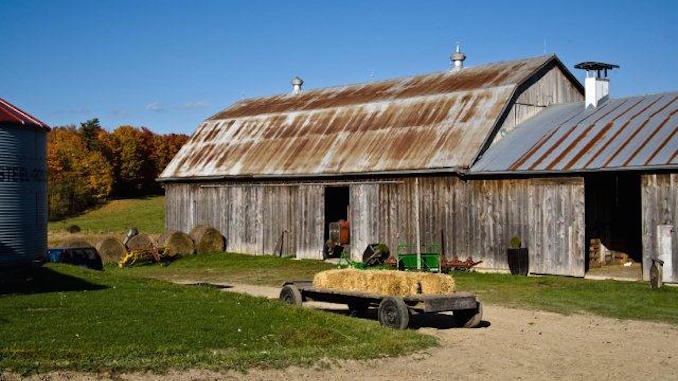 In the fitness industry, protein is king. Everything that hits the market is toting high protein content and we're just eating it up, literally. But do we really know where the protein is sourced from? Companies that have nothing to hide, gladly list ingredients that we can pronounce and understand, and I so appreciate that! I read the ingredients of all three snacks made by Beretta Farms and am happy to report that they passed the test! Not only are they clean snacks but delicious too!
It's no surprise really, Beretta Farms has been around for over 20 years and right from the start, owners Cynthia and Michael, farmed organically. Today their products are antibiotic-free, hormone-free, certified organic and non-GMO.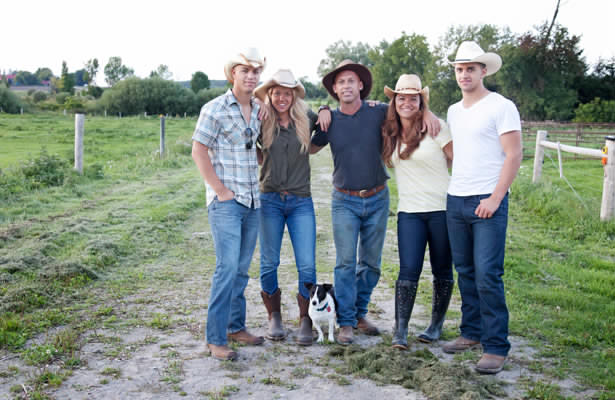 Their snack line grew organically as well; Last Rep Grass Fed Beef Jerky was created when their three children starting playing sports and Cynthia and Michael wanted to refuel them with a healthy protein source. There was nothing on the market, so they made it themselves. It's been 10 years and Last Rep is still going strong. It's my favourite of the three snacks. The smoky salty flavours are a harmonious blend and the thinly sliced pieces are chewy but not tough. Free of chemicals, preservatives and crazy amounts of salt, you'll never go back to the convenient store brand again.
And if pepperoni sticks are your thing, you must try the Antibiotic Free Hickory Smoked Pepperoni Sticks. They're a little tangy, a little spicy and a little smoky but together pack a lot of punch.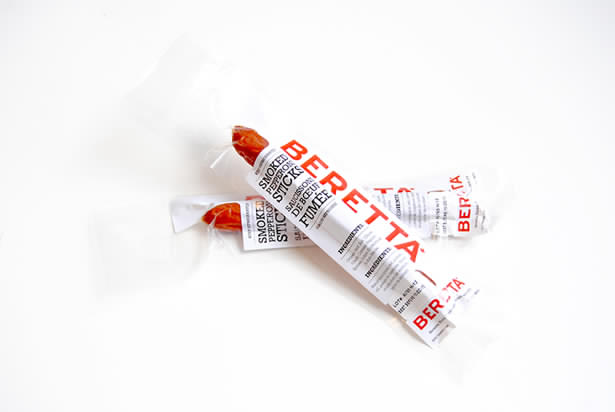 The Organic Protein Puck is another gem. I like the sweet, earthy flavour. It crumbles like a cookie and doesn't have any gross powdery residue like other protein snacks because all of the ingredients are whole foods. The bits of raisins, dark chocolate, pumpkin seeds and sunflower seeds add a nice texture as well. Five years ago, Beretta Farms held a social media contest to name the protein snack and the Organic Protein Puck won! It speaks to our Canadian heritage and coincidentally happens to be popular among hockey players. The Toronto Maple Leafs bring it with them on the road.
Beretta Farms is widely available across Canada. You've likely eaten their products without even realizing it. They serve both the steak and chicken at Chipotle chains and the beef at Hero Certified Burgers. You can find their Last Rep Beef Jerky at Whole Foods, Healthy Butchers, Nature's Emporium, Karma Coop, Sweet Potato, Ambrosia and select Foodland locations. Organic Protein Puck can be found at Foodland Whitby and Foodland Pape, Pusateri's, Bloor Street Market, Nature's Emporium and Ambrosia.
To learn more about Beretta Farms, visit their website and check out their Beretta University page. Beretta University is an educational piece where consumers can ask questions, learn about organic farming and antibiotic-free farming, and find out how certain foods are prepared.
Read on for my interview with Cynthia Beretta, Founder of Beretta Farms.
Consuming meat is a controversial health topic these days. For those of us who do eat meat, what should we watch for and how is Beretta Farms helping us find quality meat?
Beretta provides organic meats to it consumers. By eating an organic diet you minimize toxins and chemicals that you put into your body; that is a big deal – not only for your body but also the fact that you are not contributing to those chemicals going into the environment!
You created Last Rep Grass Fed Beef Jerky 10 years ago for your children.
Most people would say beef jerky is really bad for anyone, let alone kids. How is Last Rep better?
Our Beretta Last Rep Beef Jerky is made with 4 ingredients that you don't need a food degree to understand, beef, sea salt, cultured celery juice powder and vegetable oil. Keep it Simple!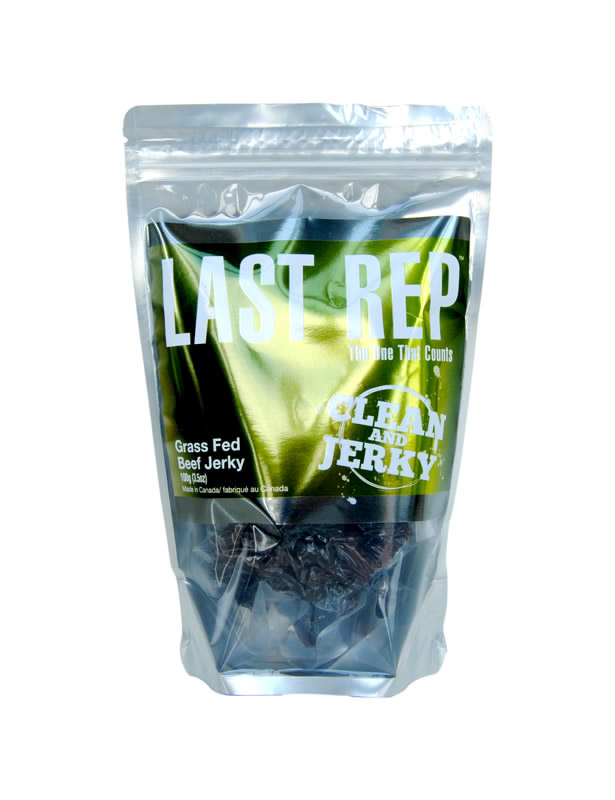 Organic food is in high demand these days but since you've been around for the last 20 years, tell us how this has evolved from the beginning?
The organic food industry has evolved as the consumer has become educated or as I say "enlightened", about their food and the food industry. Ignorance is bliss until you find out what really goes into the food you are eating. Education continues to be a large part of what I do.
In terms of protein snacks, there are a million types of bars and shakes and drinks out there. What is the Organic Protein Puck and how is it different?
The Beretta Protein Puck is a certified organic cookie that is high in clean protein. All the protein comes from seeds as the Puck is nut free. It is unique in the fact that you can pronounce every single ingredient without using a dictionary.
The Protein Puck is popular among athletes. Was it initially developed for athletes?
The Beretta Protein Puck was developed initially for our 3 athletic children, I wanted a clean source of pre and post fuel for them. But as more and more people started trying them, they became very popular among all athletes of all disciplines… one of our Beretta Kitchens Catering clients, the Toronto Maple Leafs, always have them on hand in Toronto and when they fly out to other cities!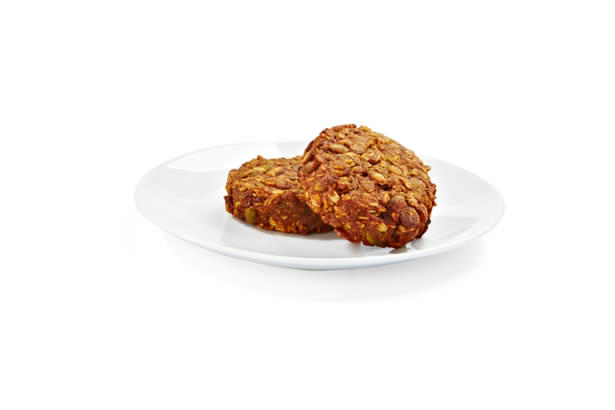 Tell us more about your catering business.
Beretta Kitchens was born from my passion for food and cooking. I grew up in a kitchen beside my Italian mother, I was her sous chef from a young age. I took that passion and started a catering company that is based on the principle of using simple, quality ingredients to make a pure and fantastic end product.
Do you think Torontonians are healthy? What are some of your favourite healthy businesses in Toronto?
Yes, I truly believe Torontonians are healthy, we care about ourselves, our families and our city. Some of my favourite healthy businesses that we have ongoing relationships with are Whole Foods, Chipotle, and La Carnita.
Anything else you'd like to add?
I would love to thank the awesome city of Toronto for being such wonderful supporters of Beretta over the years. It is because of their commitment to us that we continue to do what we do. Thank you!