Looking for some new digs for your dog? A new coat for your canine? Our latest homegrown business profile chats with the founder of Canada Pooch, Jacqueline Prehogan, about her premium pet apparel and accessories brand.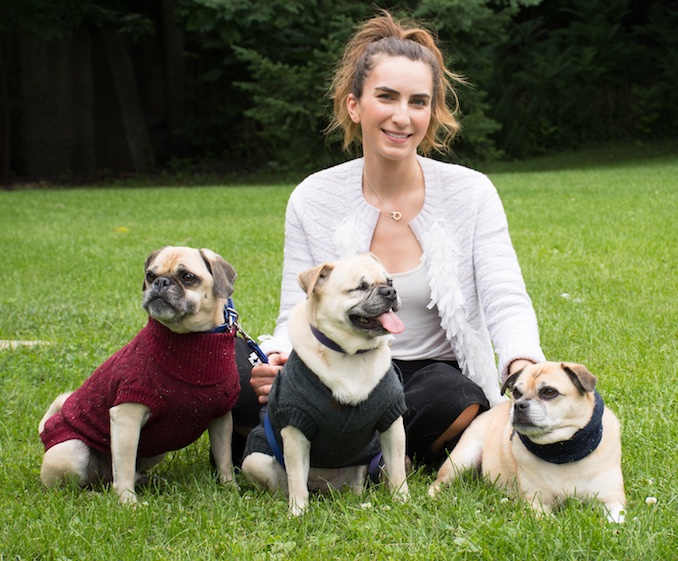 What is your business called and what does it do?
My business, Canada Pooch, is a brand of premium pet apparel and accessories. If you have seen a dog wearing a coat in Toronto, there is a good chance we made it. What makes our products special is the quality, function and design. We design products that the pet parent would want to wear him or herself, including dog parkas, sweaters, boots, scarves and more. Pet parents pick up one of our products and fall in love, and often feel a little jealous of their pet's wardrobe!
What made you start this business?
My entire life, I have had a passion for animals. I terrorized my parents as a child with non-stop begging for a dog, a monkey, a bird, you name it. I went to business school and became an accountant, but always knew I wanted to centre my career around animals. Shortly after I qualified for my accounting degree, we adopted our first (of 3) pug, Bella. During our first winter together, I looked for a coat that reflected my own personal style and offered the functionality I was looking for, but couldn't find it. This experience inspired me to create products and a brand that would fill this white space.
What problem does this solve?
We understand that pet parents want to keep their dogs warm and comfortable while also seeking apparel that reflects their own style. So many dog coats, sweaters, and boots in the market are focused on function OR fashion. The customer shouldn't have to choose, so we wanted to design products that offered both!
We believe pets should be as stylish as their parents (or more so!). Canada Pooch is always at the forefront of the latest trends, and we prioritize the functionality of our products. Our products are designed to keep pups warm, comfortable and dry in any weather condition. We use the best wind and water-resistant fabrics, so pets can brave the elements in style.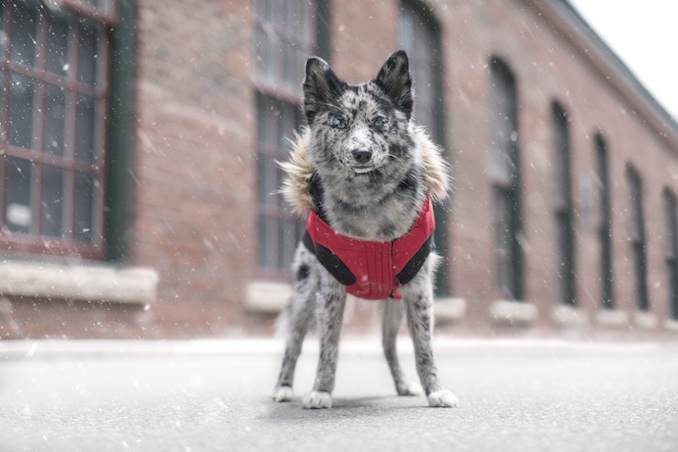 Who are your clientele/demographics?
Our clientele are people who view their dogs as family. We are fortunate to work with pet parents who are crazy about their pets, and want to make sure their "fur babies" are comfortable and happy. Our customer values both fashion and quality, and look for styles that resemble their own.
How does your business make money? How does it work?
Our products are sold in 1,000s of pet stores worldwide. We have a store locator on our website so pet parents can locate a store near them. Our full line of outerwear, sweaters, boots and accessories can also be found on our website at www.canadapooch.com.
Where in Toronto can we find your profession?
We are fortunate to have a beautiful 5,000 square foot corporate office in the heart of the Toronto's Annex neighbourhood. We are located in the Designer's Walk complex, so our neighbours are all amazing companies in the fashion and/or design space. Our office is home to six office dogs who have the important job of testing our products to help us find the perfect fit (the pups expect to be compensated for their efforts with treats, of course). Our retail partners can also be found on our website at www.canadapooch.com.
What is the best question a prospective customer could ask a member of your profession when comparing services?
-What makes Canada Pooch unique?-
Canada Pooch is built on the idea that pet apparel should be held to the same standard as human clothing because, after all, our pets are our family! We take equal care in our fashion and function to make sure pet parents don't have to compromise when it comes to their dogs.
Quality:
From the design, to fabric selection, and getting the perfect fit, we take care in every step of the process to ensure the best quality and comfort.
Durability:
Our products are designed for everyday use. We design durable, high-quality items that keep up with your pup through walks, playing, and lounging.
Perfect Fit:
Our team of fit experts ensure every product fits your dog perfectly. We design stretch paneling for wide-chested dogs and design garments for all sizes, from Chihuahuas to Great Danes.
Latest Styles:
We stay on top of the latest trends to make sure your dog is as stylish as you.
No Animal Products:
None of our products contain any animal products. No down. No fur. No leather.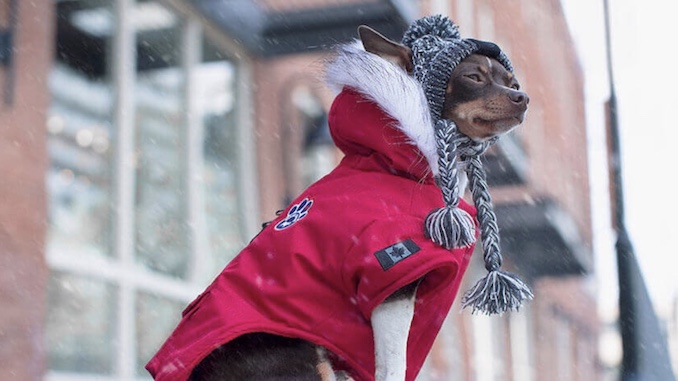 What is the best part about what you do? What is the worst part?
I love the joy that our products bring to pets and their parents. Seeing the excitement that pet parents feel when they are choosing and fitting a Canada Pooch on their beloved pup never gets old! As someone who loves animals, I am very lucky that our customers are people who love and cherish their pets. Like any business, there is stress and pressure, but those are far outweighed by the ability to do something I love and enjoy every day.
What is your favourite joke about your own profession?
The joke we hear the most about our brand is that pet parents are embarrassed to admit that their dogs have nicer wardrobes than they do.
PAY IT FORWARD: What is another Toronto business that you love?
There are two Toronto businesses that I love.
Roots Canada is a long time partner of ours, and we have an amazing co-branded collection sold at Roots stores during the holiday season. The connection that Canadians feel to the Roots brand is inspiring, and we have gained valuable insight from Roots' best-in-class product design process over the years.
I love Peace Collective! Peace Collective is a clothing brand aimed at making a difference. You have probably seen their "Toronto vs. Everybody" or "Home is Canada" apparel around the city. I love how they support local communities; by partnering with Breakfast Club of Canada, they donate two meals to a Canadian child in need for every garment sold.
For more information on Canada Pooch and to help support this local business, visit their website.