Blizzard, along with Mushie, Mimi and Moe were surrendered when their owner passed away. They were loved and well cared for before being surrendered to the NTCR.
He was adopted originally from the NTCR when he was just a young cat. He is a such a handsome short white-haired fellow with light green eyes.
Blizzard adjusted to the shelter right away. He is a quiet, gentle, lovable lap cat. He can be lifted, petted, brushed and likes cuddling. He will get up an leave when he figures he has had enough petting. Blizzard is playful, when he is not curled up on the window sill or high up on the cat climber relaxing in the warmth of the sunshine. He likes other cats as he has been with his companions for many years.
Blizzard would like to go home with one of his long-time companions or have a new buddy he can bond with waiting at home, and he would also be okay as the only cat in a home.
He would make a wonderful companion and addition to any family. If you want to give Blizzard a "furever" home and family, please fill out an adoption application.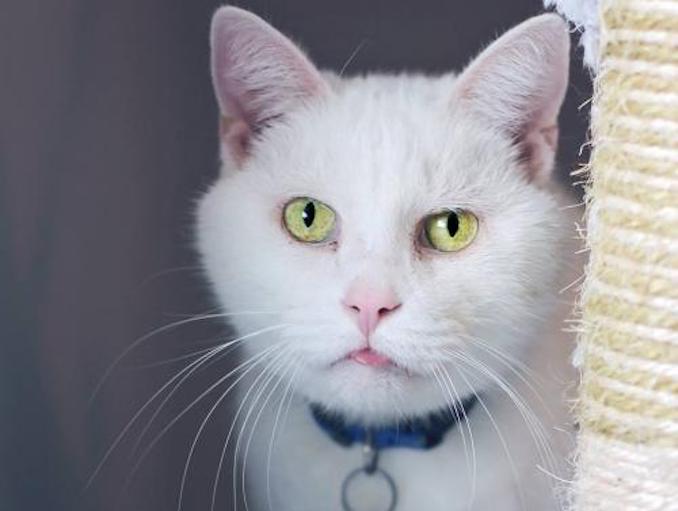 Blizzard
Sex: Female
DOB: August 2006
Fixed: Yes
Declawed: No
In order to ensure a smooth and successful adoption, please remember to check all the basic requirements for adopting before coming in to the shelter.
About this column:
Each week we feature animals available for adoption from local shelters in the Toronto area with the hopes that our readers will assist in finding good homes for them. If you, or someone you know, has the resources to take care of one of these animals, please do get in touch with the appropriate shelter via the links provided.