MusiCounts is a charitable organization that aims to make music education accessible, sustainable, and inclusive by providing instruments, equipment, and resources. We spoke with Kristy Fletcher, President of MusiCounts, to find out more about what they do.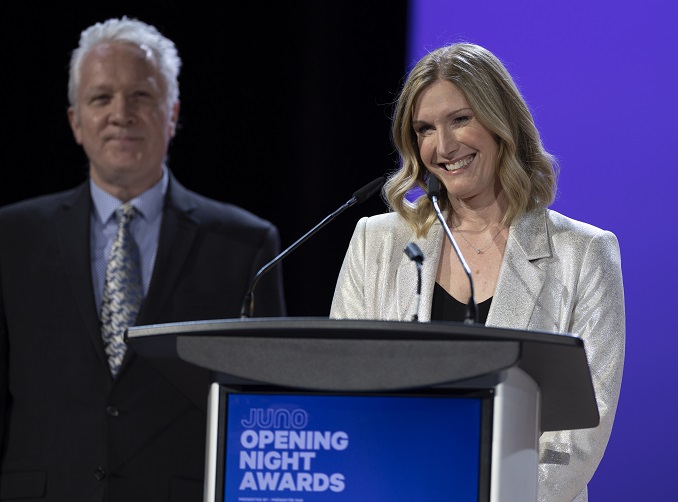 Describe your charity/non-profit in a few sentences.
MusiCounts is Canada's music education charity, associated with the JUNO Awards. We work to make music education accessible, sustainable, and inclusive by providing instruments, equipment, and resources. Most people who know us know about the MusiCounts Band Aid Program, which awards up to $15,000 to schools in high-needs communities so they can purchase musical instruments, but we also have community grants, scholarships, awards for outstanding teachers and philanthropists, and free resources for teachers to use in the classroom.
What problem does it aim to solve?
Music is a critical component of every kid's education. It helps them express themselves, find connections with their peers, develop a sense of belonging, and regulate their emotions. The very sad reality is that music education is in crisis in Canada, and funding is consistently insufficient. Teachers are making do with instruments that are well past their best-before date, and spend the limited resources they have to repair instruments that are decades old. Many educators have no instruments at all. MusiCounts tries to fix that by providing resources and instruments to help educators make sure that all kids in Canada can benefit from the power of music.
When did you start/join it?
I started with MusiCounts in 2016 after spending the bulk of my career in Sports & Entertainment. Even though I've now been with MusiCounts for six years, the two years during the pandemic were unusual, so I feel like there is still so much to do and learn!
What made you want to get involved?
I was looking for a career change and wanted my professional career to reflect my personal values. At the time my kids were in elementary school, and music class was a transformational space for them. Specifically, my youngest child was able to use music class to sort through his emotions and find common ground with his classmates. My older son was gaining confidence by playing instruments and exploring his creative side. So when this job opportunity hit my radar, I knew immediately it was where I wanted to invest my time and efforts.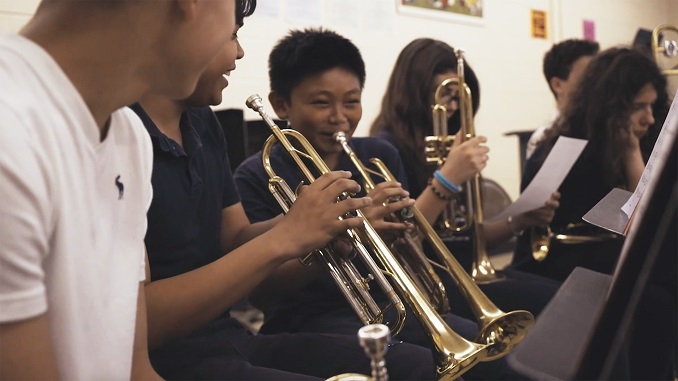 What was the situation like when you started?
MusiCounts has always been an inspirational place to work. At its core, music is joyful and working here has been an incredibly positive experience. Over the past few years, I've had the opportunity to hire people with diverse experiences and backgrounds, and we've been able to see tremendous growth in the organization.
How has it changed since?
MusiCounts has grown steadily, trying to meet the level of need we see across the country. And I think it'll come as no surprise that the pandemic had a profound effect on MusiCounts. The two sectors we work within, music and education, were tremendously affected, and at the time we worked very quickly to respond to the needs of educators and students; how could we keep music education alive as classes shifted to virtual instruction and group music-making was prohibited? What came of this immediate need is a program called MusiCounts Learn, which was a huge shift for us. We're now developing curriculum companion resources with the help of some truly incredible educators. These resources, which focus on listening- and inquiry-based teaching methods, empower teachers to bring diverse Canadian music into the classroom with ease. Resources like "Kanata: Contemporary Indigenous Artists and Their Music" and "#BlackMusicMatters: Hip-Hop and Social Justice in Canada" are completely free lesson plans that teachers – who have been really burnt out – can download and make use of immediately.
What we came to learn was that these resources weren't just useful during the pandemic. Teachers were struggling to diversify and decolonize the music classroom, and these downloads were filling a gap in terms of variety. So MusiCounts has continued to build these tools – another one of our resources, TRACK, focuses on the breadth of career possibilities in the music industry beyond being a performer, which is knowing a lot of teachers aren't armed with.
What more needs to be done?
Despite MusiCounts being at this for 25 years, the underfunding of music education still persists. Each year we're only able to support about one in every five schools that ask for our help. Many educators are making the shift from traditional music education programs to more tech-focused approaches – things like DJ programs using electronic consoles, or music production programs, where whole new instrument inventories are needed. We'd love to not need to exist one day, but that day's not today – there are still so many kids at risk of losing their access to music.
How can our readers help?
The easiest way is by donating at musicounts.ca/donate. Every little bit counts! Donations go towards the MusiCounts Band-Aid Program.
Do you have any events coming up?
MusiCounts will be headed to the 2023 JUNO Awards in Edmonton this March to shine a light on the role music education plays in the larger ecosystem of the Canadian Music Industry. While we're always fundraising to support our programs year-round (head to MusiCounts.ca/donate if you can help!), the JUNO Awards are a platform for us to bring national awareness to the issues we're trying to solve. We're expecting an overwhelming number of applications to the MusiCounts Band Aid Program this year; school is back in session and budgets keep shrinking, and more and more teachers are finding they don't have what they need to make sure all kids have access to music at school. Donations help us get more money into these schools so the kids who need it the most can keep making music.
Where can we follow you?
Find us on all the usual social media platforms @musicounts – we're even having some fun on TikTok! You can also get our quarterly newsletter.
Website | Facebook | Instagram | Twitter | TikTok
PAY IT FORWARD: What is an awesome local charity/non-profit that you love?
I am a big fan of ReBOOT Canada and the work they do to bridge the digital divide and provide access to technology in underserved communities.