The Green Career Centre, headquartered in Toronto, is a dynamic non-profit organization on a mission to empower underrepresented youth for careers in the burgeoning green sector. Committed to championing the cause of BIPOC individuals, newcomers, and women, the Green Career Centre operates as a dedicated advocate for these communities, striving to eliminate disparities in accessing equitable, transparent, and socially conscious employment opportunities. We spoke with Lauren Castelino, Founder, to find out more about this environmentally sustainable movement and inclusive opportunity.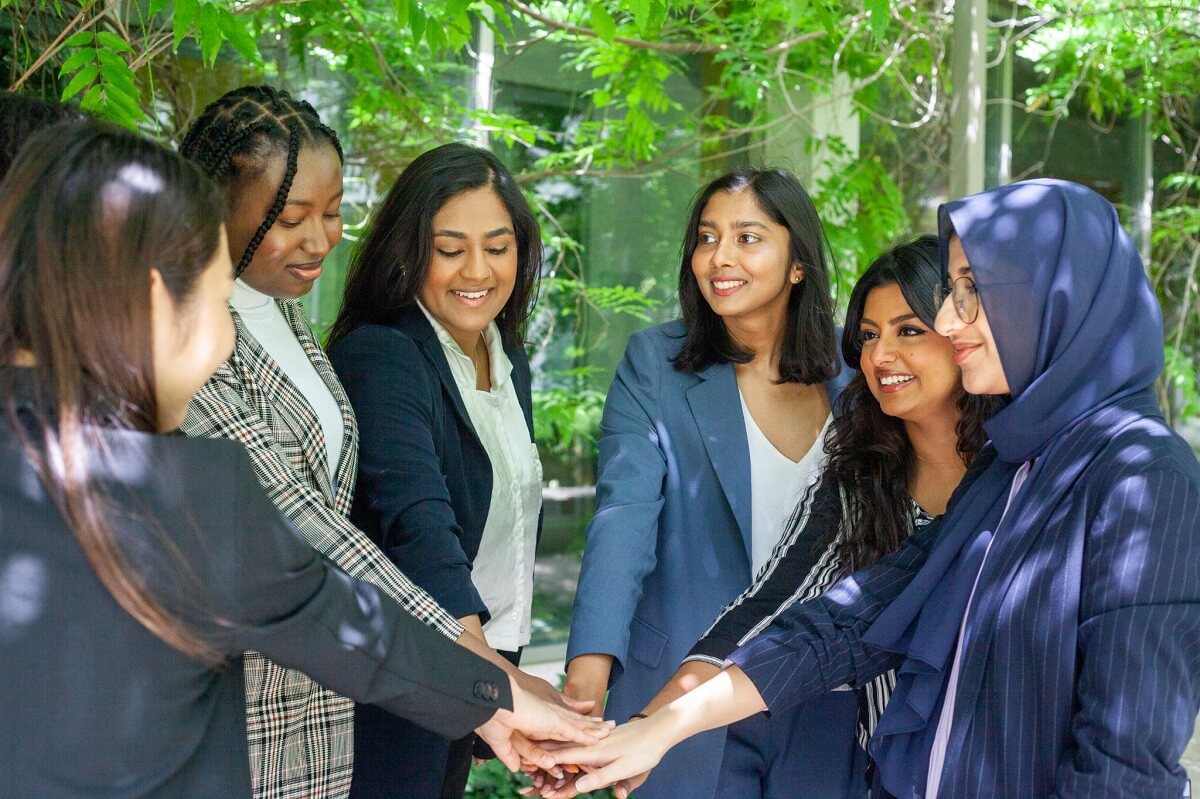 Describe your charity/non-profit/volunteer work in a few sentences.
I founded the Green Career Centre, a youth-led non-profit organization whose mission is to prepare underrepresented youth for green careers. With a focus on supporting BIPOC, newcomers and women, the Green Career Centre works by and for these communities to bridge the gap between equitable, accessible and transparent social and environmental employment opportunities. Our key areas and initiatives include hosting green career events, conducting innovative participatory and community-centred research, and developing useful and impactful resources. As a team, we are committed to the principle of "nothing for us, without us." which is why we always consult with the communities we represent and serve when developing resources, events, and programs. By doing so, we ensure that our work is responsive and representative of community needs. To further highlight these needs, we develop research briefs and consider strategies for addressing them effectively.
What problem does it aim to solve?
My work at the Green Career Centre aims to bridge the green skills gap and fill the need for us to tackle the unemployment and climate crisis at the same time. We aim to serve those disproportionately impacted by the climate crisis including BIPOC, newcomers and women.
When did you start/join it?
I have been leading the Green Career Centre as a volunteer for more than five years. Initially, we had a focus on environmental entrepreneurship, but as a result of my research project during my final year at university that focused on the equity concerns that underrepresented youth had in breaking into the sustainability sector, we pivoted our focus. Through funding support I received from the research office and experiential education office at my university, I was able to host a webinar, focus groups and an interview to gather insights about these concerns. All my research insights culminated in a policy brief where I had the opportunity to present my findings to policymakers at Natural Resources Canada. There, I attempted to influence the inclusion of underrepresented youth in their policies and employment programs. I was so happy to see that my recommendation on lifting the cap on the number of hours that international students were restricted to working was eventually temporarily lifted for a year. Due to growing demand and attention on these issues, the Green Career Centre was born.
What made you want to get involved?
Ever since I experienced bullying in high school, I sought to invest my energies into making a positive change in the world. I was really fascinated by several social and environmental impact documentaries at the time including A Human Experiment, The True Cost and Food Inc. and wanted to make a difference in my community. I learned so much about regenerative agriculture, sustainable fashion, minimalist lifestyles, exploitative industries and more. After watching each documentary I always felt compelled to make a change in my community.
I am forever grateful for the incredible volunteers and staff that we've had at the Green Career Centre, including Sooryavansh Seewoosungkur, and the 60+ folks we've had the honour of training, mentoring and coaching over the years. Without Sooryavansh's exceptional leadership and our incredibly dedicated and hard-working team, the work we do would not be possible.
What was the situation like when you started?
When I first got involved in this work I felt like there was so much potential to scale this work and make involve more underrepresented youth in the green jobs movement even more than it actually is.
How has it changed since?
There is a call to invest $1 billion in funding for a Youth Climate Corps, a federally funded job training and placement program, and the Green Career Centre really wants to make it happen. By investing in youth, empowering them with valuable skills, and addressing climate change head-on, we can simultaneously adapt to and mitigate climate change's destructive effects, paving the way to a more sustainable future for all.
What more needs to be done?
I have seen time and time again many underrepresented youth struggle with funding to expand the impact of their grassroots activism, initiatives and organizations. I truly want to make strides to shape the environmental philanthropy system in what is currently Canada as there are undoubtedly too many flaws and barriers for marginalized folks and grassroots groups to continue on with their impact. I will be working on a super exciting cellphilm research project this fall through my Master of Environmental Studies Program that will aim to address this issue. If you're interested in getting involved in the study email me.
How can our readers help?
Readers who have the financial means to do so can help by donating to the Green Career Centre. We are always in need of funding and connections to donors. If you identify as an underrepresented youth and are looking for a meaningful experience, volunteer with us, apply for our paid internships or join our Youth Green Jobs Network. If you're an employer, read our Green Equity Guide to learn more about sustainable workplace practices, use our Wage Subsidy Matching Tool to find funding for your staff, and promote your jobs in our network.
Do you have any events coming up?
We do run events year-round including workshops, webinars and an annual career fair. Our annual Green Career Fair is set to take place on January 18th next year in partnership with the Faculty of Environmental and Urban Change. We are also hosting a Sustainable Jobs Plan webinar on November 30th. Check out the Green Career Centre's event page to register for our up and coming events!
Where can we follow you?
You can find me on LinkedIn. Follow the Green Career Centre on LinkedIn, Instagram, and Facebook, and visit our website for more information.