North Toronto is full of food options. In this family oriented area there is no shortage of burgers, pizzas, sandwiches and coffee shops. Geared towards busy lives that race from offices to hockey arenas convenience is key but if you've ever visited the area, you'll know that the demographic is interested in way more than what the typical fast food outlets offer. The grumblings of "why can't we have faster and healthier options," has finally been met with the latest opening of CHOP HOP + PANTRY.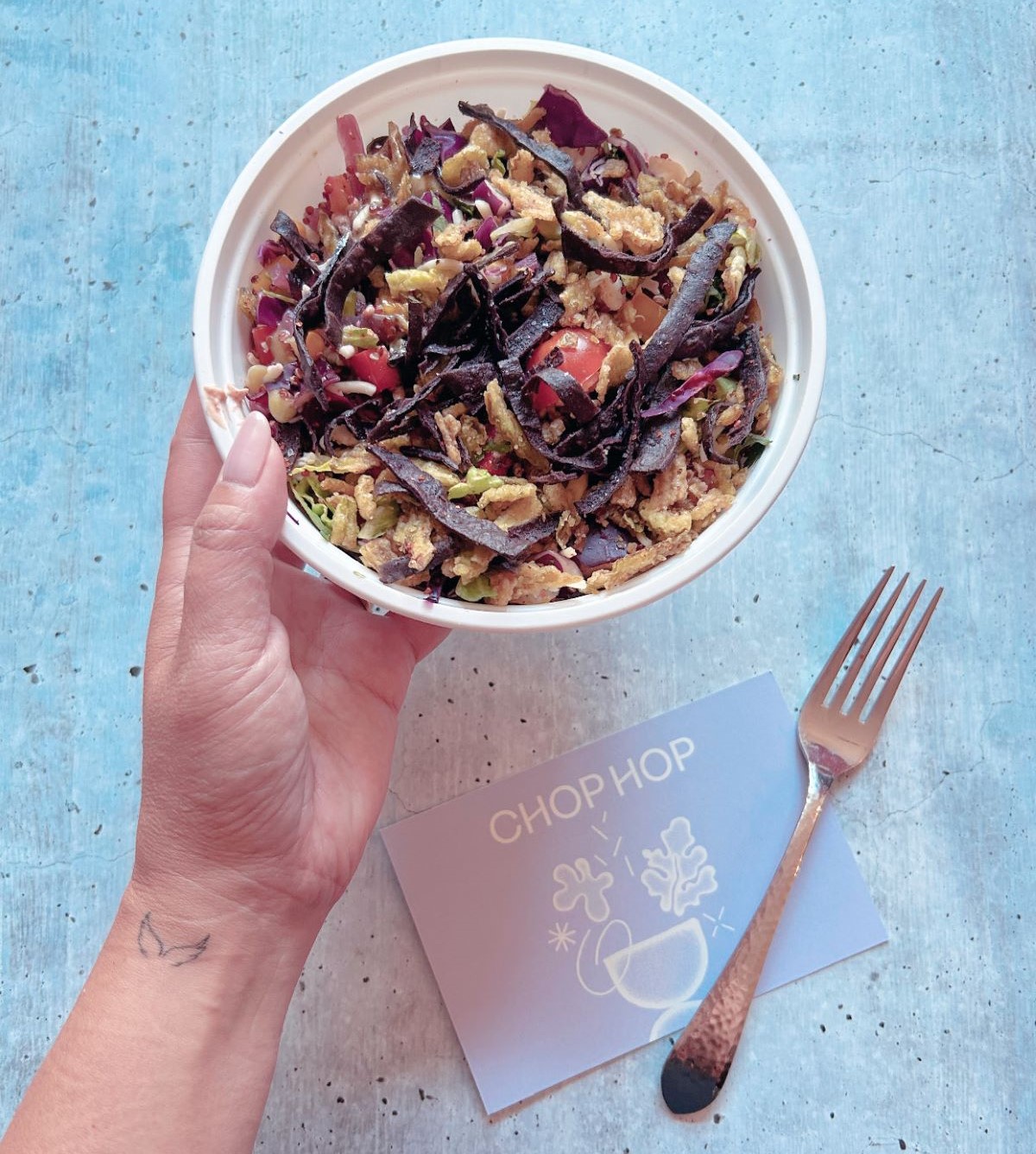 CHOP HOP is already known for their incredibly craveable and deeply satisfying salads. Chef Adrian Niman (Rasa, The Food Dudes) spent countless hours creating six main event salads. They opened their first location down in the Financial District in the PATH about a year ago.
"We had seen a trend of office workers wanting to eat lighter and healthier lunches, so we decided to flip our pizza concept, Blondies, into the first CHOP HOP location in the Path at Commerce Court. This was the perfect testing ground," said Niman. "We wanted to hit a completely different crowd for the second location and our first flagship. Since we were already in the heart of downtown, something uptown along Yonge would be great. It sealed the deal when we found this corner spot at Yonge and Lawrence, big enough to house a Pantry too."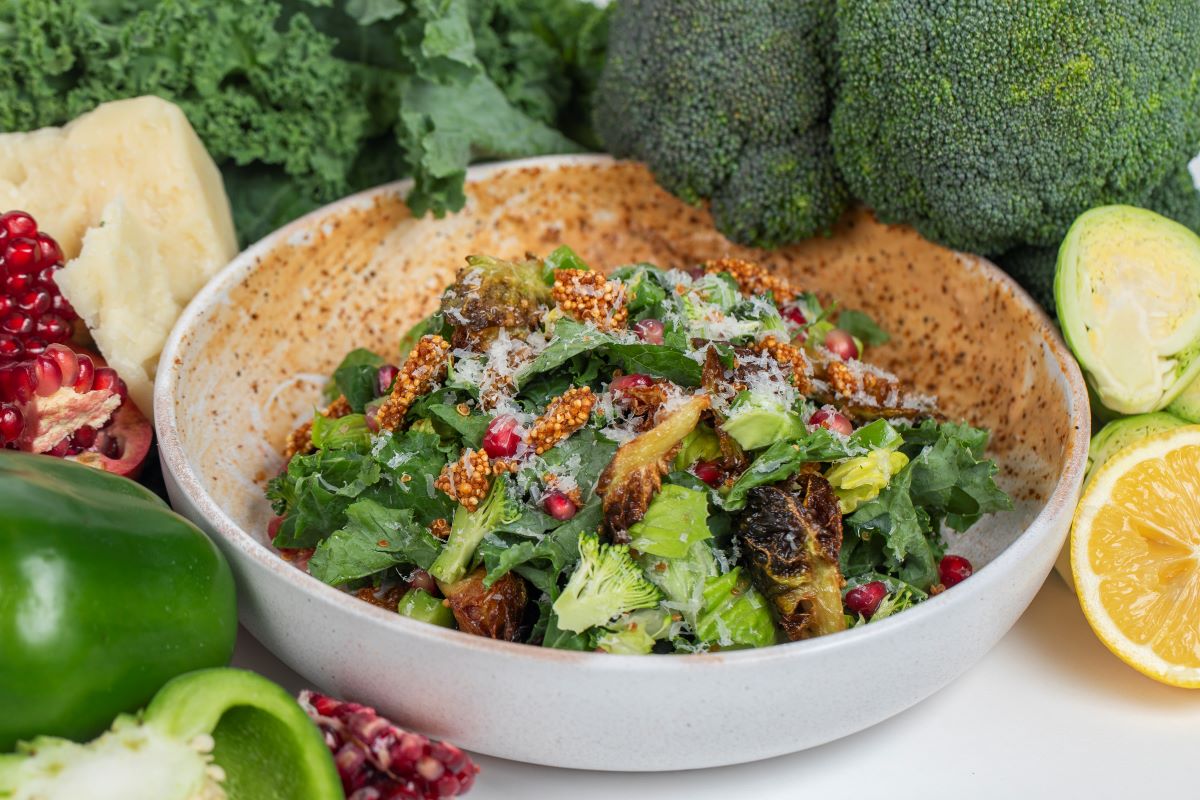 And when the signs went up the neighbourhood was buzzing. Those who work in the office towers in the downtown core were already fans. But to have something so forward thinking closer to home is a dream.
Can you build a dream on salads? We think so. The idea of creating salads that are just as craveable as any other delicious dish is something we've been watching. "The influence for all of our salads is to make it so good that you crave it – the same way you crave a fantastic burger or pizza, we want people to crave our salads," said Niman. "Like any other dish, a salad needs multiple elements to succeed — texture, temperature, sweet, salty, sour, bitter, umami. We make sure our salads hit all the notes."
The RASA Salad is what started it all but each salad is equally as filling. Each one met all the senses with exciting textures and an impeccable balance of flavours and freshness. The JEFE salad has also been on repeat over here. And you know they are doing it right when people start talking about the salads by name and you know exactly what they are talking about. "SARA is so good!" a friend of mine happily mentioned. Add on proteins aren't poached afterthoughts here either. Here you'll find Korean Short Rib, Piri Piri Chicken, Cajun Shrimp, Yuzu Pork Belly, and Chipotle Jackfruit.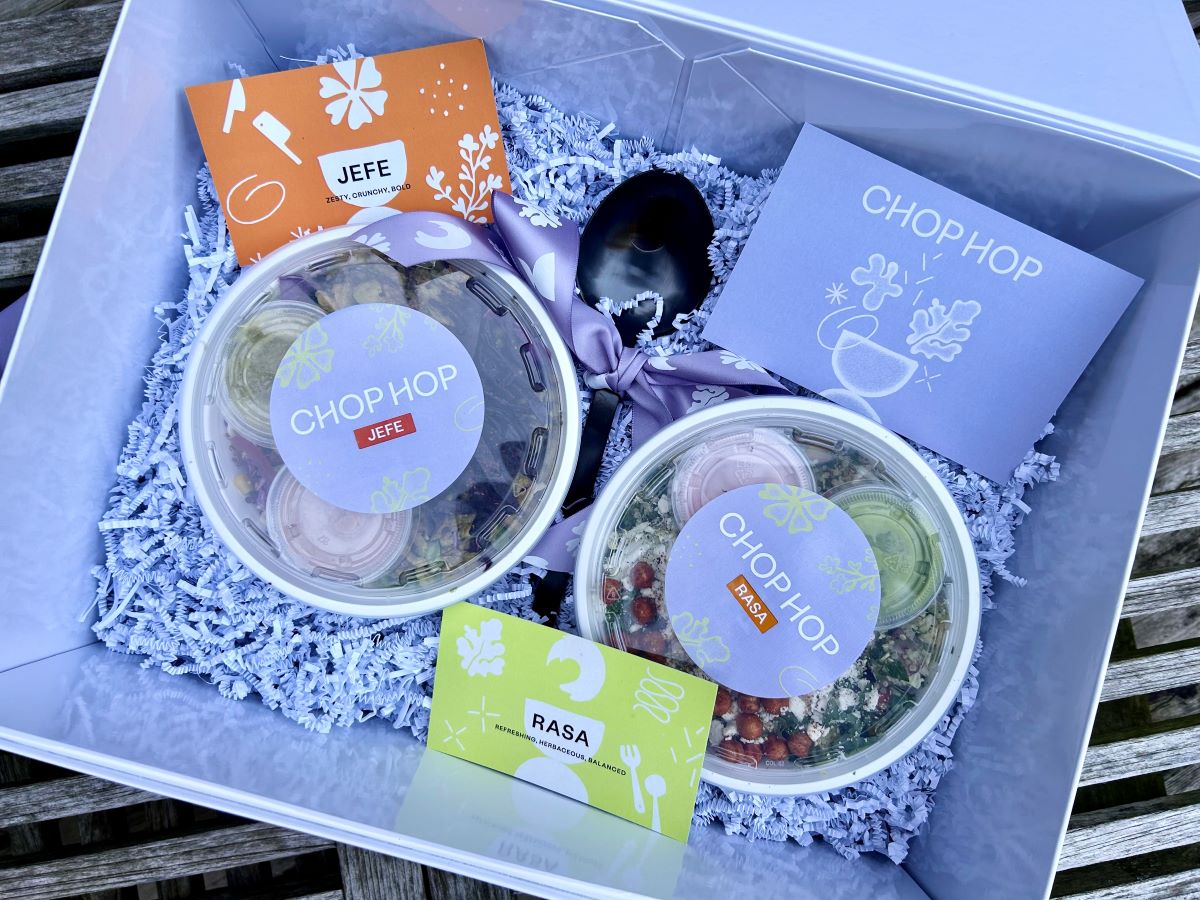 But it's more than just salads. CHOP HOP also has hearty soups, chilis, and vegan options. BUTR soup is already a fan favourite. The CURE – a lemongrass chicken soup is a perfect one for cold and flu season. Yes, there are a few sweets including energy balls made by Nosh Balls exclusive to CHOP HOP.
Joining in the same space is PANTRY which has several locations in the city. It offers an incredible selection of hot and cold items. Think comfort foods that are healthier and made with better ingredients. Mix and match combos allow you to customize your meal to eat in or take out. Starting with a simple combo of ONE protein (chicken, fish, beef, pork, tofu) with TWO sides (e.g. roasted veggies, salads, rice) for $14.99. Other combos available but this was a great entry point. There are more than enough options that you might decide not to cook anymore. A recent visit had me trying their Chicken Shawarma, Roasted Sweet Potatoes, and a Kale & Beet salad. The portion for me was large enough to span two meals.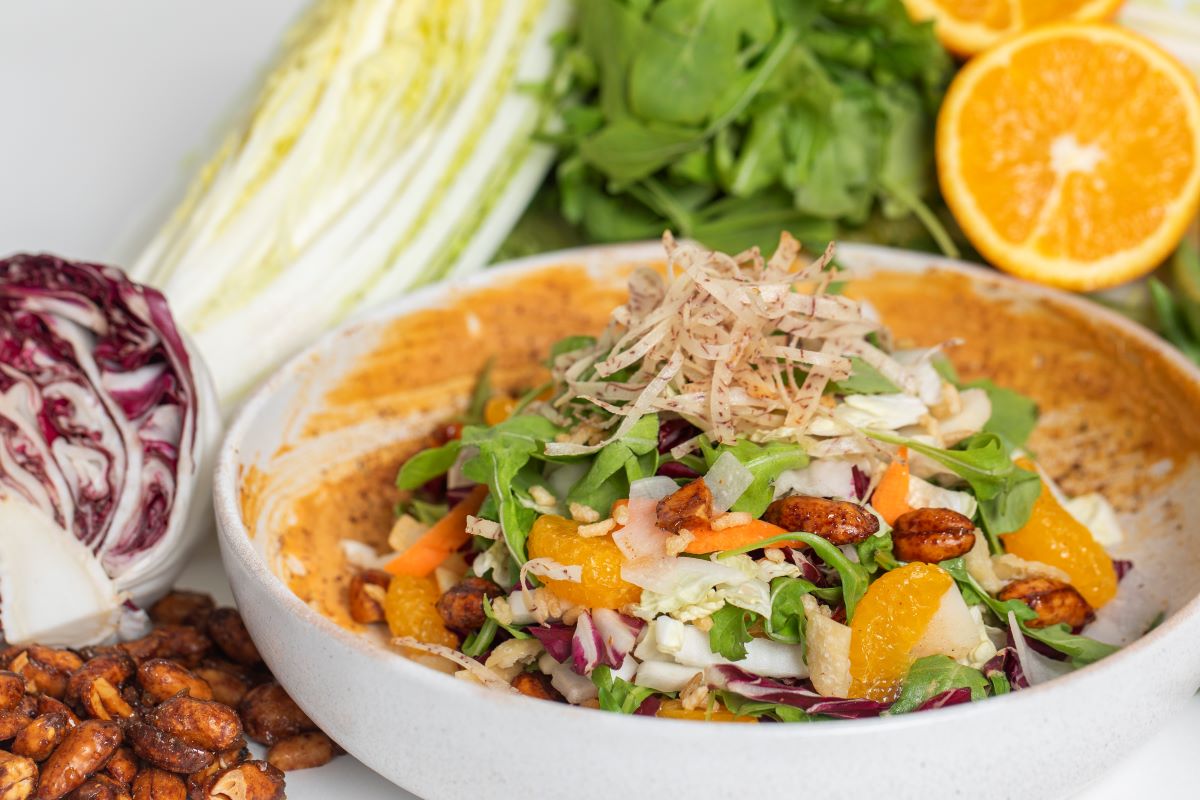 CHOP HOP + PANTRY has quickly turned our heads as a better and more affordable option in the area to get healthy and tasty meals on the table or on the go. There literally is something for everyone. "Because the two concepts are side by side (Chop Hop and Pantry), there isn't a person who can come in here and say they can't find something they'd like to eat. The beautiful space and friendly employees heighten the quick service experience, so much so that it's even a great spot for a date night." said Niman.
As for the space? It's worth exploring the details and seeing how the vision of two brands flow between each other in one space. Curved counter is the first welcoming sight that leads the eye. Modern, spacious, bright, inviting, and minimal. Interior design by SDI Design with artwork created by Toronto-based Splendid Projects in partnership with New York studio Mippi, featuring characters inspired by each CHOP HOP salad. Refreshing attention to details that go beyond function. Great for casual dine in or takeaway.
CHOP HOP + PANTRY is located at 3204 Yonge Street (Yonge & Lawrence area). With more locations coming.