Kids Up Front is a non-profit organization focused on creating joy and promoting inclusion for children. We spoke with Nicolle Lehn, Program Manager of Kids Up Front Toronto, to find out more about what they do.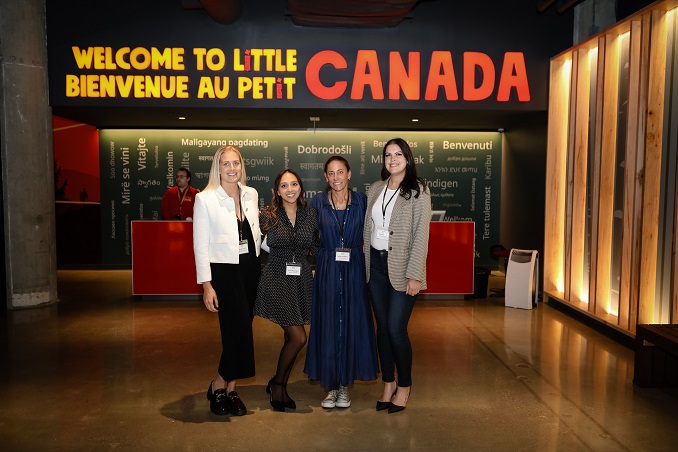 Describe your charity/non-profit in a few sentences.
Kids Up Front Toronto's mission is to create joy, promote inclusion and strengthen communities by connecting children and their families to enriching experiences. We do this by distributing tickets to world-class events to deserving kids.
What problem does it aim to solve?
Exclusion. Kids Up Front Toronto combats social isolation and exclusion by allowing all families, regardless of income and other barriers, to share quality experiences that may otherwise be out of reach. Kids Up Front ensures all kids get to be a part of the action at a Leaf game, a Bieber concert and so much more.
When did you start/join it?
I started working for Kids Up Front in April 2018.
What made you want to get involved?
I was looking for a role where I could give back to the community, and after volunteering at a children's hospital, I became passionate about helping children and youth. I found Kids Up Front and I've been here for almost 5 years. Seeing how a ticket can change a child's life is truly amazing.
What was the situation like when you started?
I started in 2018, so Kids Up Front was already well established in the community, holding formal partnerships with MLSE, The Blue Jays, The ROM, The OSC, The AGO and so many more. There was a steady flow of tickets coming in and we were connected to around 200 Agency Partners at the time.
How has it changed since?
Since I started, a lot has changed. We've developed new programs, such as Handled With Care- a program that collects new, unused in-kind donations and distributes them to deserving children and youth in our community. We have brought on almost 75 new Agency Partners, and the tickets we are receiving have definitely increased in volume. After the pandemic, we were curious as to how donations would look going forward, but the donors have outdone themselves, bringing in more tickets for the children and youth than ever before.
What more needs to be done?
Now that ticketed events have returned, we continue to need support from donors to allow us to grow our programming. As we grow our Agency Partner lists, the demand for tickets and other opportunities grows with it. Toronto has so much to offer, and we need everyone to keep Kids Up Front at the front of their mind. During the pandemic, I think everyone saw firsthand how children and youth facing barriers struggle, so continuing what we do is not only important for them, but for the community as a whole. With the holiday season fast approaching, we have received many requests for toys, gift cards, clothing etc. We hope that more donors become aware of our Handled With Care program so that we can continue to deliver.
How can our readers help?
Spread the word about our organization! Visit our website to learn more and learn how you can donate your unused tickets to deserving youth and their families. Also, check out the #MoreThanATicket hashtag on Instagram, Twitter, Facebook and LinkedIn.
Where can we follow you?
Instagram | Facebook | Twitter | LinkedIn
PAY IT FORWARD: What is an awesome local charity that you love?
A local charity that I love is Silent Voice. They provide accessible programming and services responding to the needs of Deaf adults, youth, children, infants, and their families, in ASL.