Choose Life Foods is the home of plant-based Caribbean Goodness, a black woman-owned food company that uses premium ingredients to create delicious Vegan Jamaican Patties. We spoke with Carolyn Simon, Patty Queen of Choose Life Foods, to learn more about them.
What is your business called and what does it do?
Choose Life Foods is the Home of plant-based Caribbean Goodness, a Black, woman-owned food business that produces delicious Vegan Jamaican Patties made with quality ingredients. Our mission is to fill a void in the food industry: Create nutritious plant-based alternatives to the Caribbean's most beloved dishes so consumers with different dietary restrictions can still enjoy them.
What made you want to do this work?
I researched and realized that for many years, vegans and vegetarians couldn't find a Jamaican Patty they could eat. The flaky crust in a regular Jamaican Patty is made with beef lard (even for the vegetable patty) and other questionable ingredients.
I started experimenting in the kitchen, trying to make a patty. I shared my patty results with family and friends, who told me I should start selling the patties. With no prior business experience, I took the leap of faith and started the business!
What problem did you want to solve with the business?
I noticed a lack of Caribbean plant-based meal options in grocery stores and decided to do something about it. Growing a food business has not been easy, so I'm grateful for the support I received recently through the Earth's Own Plant Project. The Plant Project offers mentorship and funding to projects advancing plant-based solutions that spark a shift to plant-based eating to fight climate change.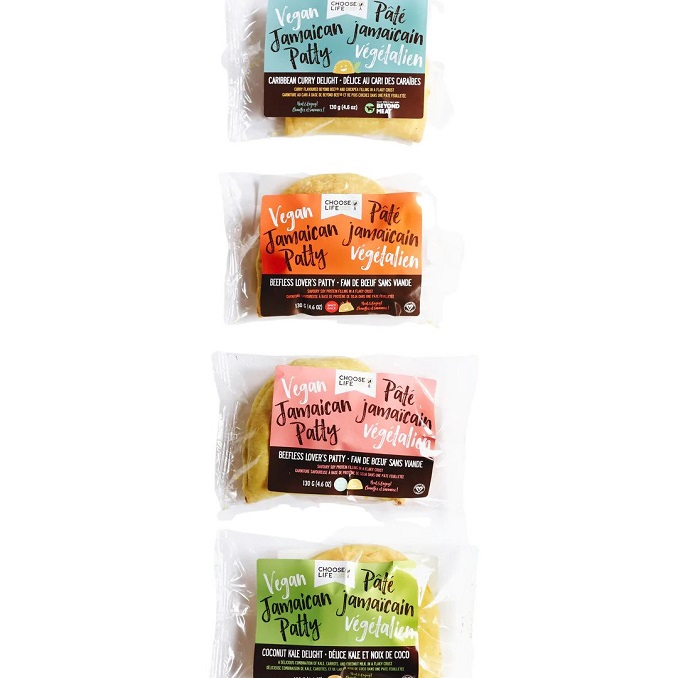 Who are your clientele/demographics?
In Canada, more than 40% of the population actively tries to incorporate more plant-based foods into their diets. Their compatibility with vegetarian, vegan and "flexitarian" lifestyles is now putting the spotlight on plant-based protein sources. There are 3 million Vegans and Vegetarians in Canada.
– 34% of Canadians are likely to try Plant-Based Foods
– 37% of Canadians are trying to reduce meat consumption.
– 79% of millennials eat meat alternatives, and over 50% eat it a few times per week.
How does your business make money? How does it work?
The patties are sold in health food stores, or you can order from our website.
Where in Toronto can we find your profession?
The patties are sold in health food stores across the GTA, including Whole Foods, Healthy Planet, and Organic Garage.
What is the best part about what you do? What is the worst part?
Seeing the customer's appreciation for a plant-based alternative to a food item they have loved for years is excellent. The long hours/unpredictability of running a business are the most challenging part. We went through a worldwide pandemic, and now small businesses must overcome inflation.
What is your favourite joke about your own profession?
Mmm…maybe not funny, but inside joke about how naïve entrepreneurs launching their businesses are regarding how challenging it is and the time it takes to create a successful business.
The cliché of overnight success…
What are your social media channels?
Website | Facebook | Instagram
PAY IT FORWARD: What is another Toronto business that you love?
Tropix Jamaican Coconut Drops and Nona Vegan Italian Sauces