Monday Girl is a network and newsletter for professional women. They aim to provide all women, regardless of their background, access to career support, job opportunities, and mentorship. We spoke with Co-Founder Istiana Bestari to find out more about them.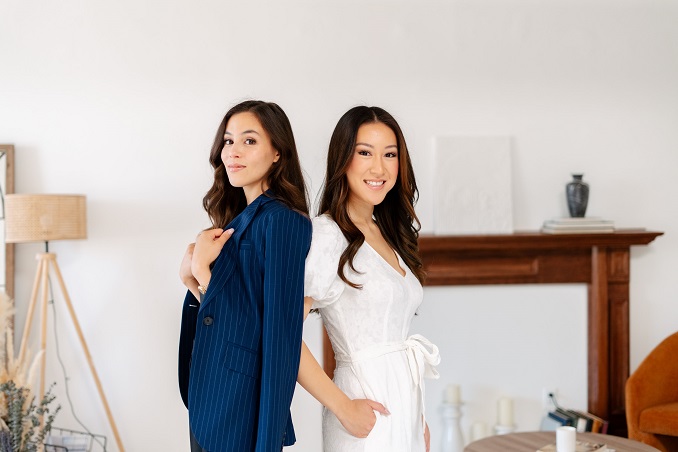 What is your business called, and what does it do?
Monday Girl is Canada's leading network and newsletter for professional women. Monday Girl members get access to career resources, a vibrant community, and mentorship from leading women at top companies, including Google, Shopify, lululemon, Indigo, and more.
Founded in Toronto in 2017 by Rachel Wong and Istiana Bestari, Monday Girl's mission is to provide all women, regardless of their background, access to career support, job opportunities, and mentorship with leaders that look like them.
Monday Girl also owns Monday Girl Social Club, a digital networking platform that makes job opportunities, mentorship, and skills training accessible for young, diverse women. Monday Girl Social Club aims to change how women in Canada build their networks through a more inclusive and positive experience that gets young women excited about building their careers.
For more information, please visit our website.
What problem did you want to solve with the business?
We foster a diverse community of women and people of marginalized genders, addressing a networking gap they say often leaves these groups feeling lost in a boys' club.
Networking is often an exhausting and daunting process for women. We understand this all too well, having gone through the process of starting our careers and reaching out to people unsuccessfully on LinkedIn. Attending networking events did not make this any easier either–often finding ourselves in rooms full of men making for an uncomfortable atmosphere that often discouraged us about the entire process.
Yet networking is necessary for career success since 80% of jobs are filled through mutual connections, and according to a study conducted by the Kellogg School of Management in 2019, 77% of the highest-achieving women in the study had strong ties with an inner circle of 2 to 3 other women. The research also showed that women who form a solid inner circle with other women who can share career advice are nearly three times more likely to get a better job than women who don't have that support system.
It was important to us to change how women experience building their network and career and turn it into something they look forward to.
Who are your clientele/demographics?
Monday Girl currently reaches a combined audience of 60K+ professional women across Canada. In addition, 50%+ of Monday Girl Social Club members identify as a woman of colour, and 70%+ are open to new career opportunities.
Monday Girl Social Club is designed for professional women looking to build a network of industry connections, whether you are job hunting, pivoting your career, or looking to level up in your current role.
Our top member industries include Marketing, Tech, Finance, Public Relations, Communications, Human Resources, STEM, Sales, and Entrepreneurship.
How does your business make money? How does it work?
Monday Girl Social Club members pay for an annual membership giving them unlimited access to career resources, mentorship, monthly events and a digital community of thousands of women across industries.
We open registration a few times a year, and members can sign up by joining our waitlist here.
Where in the city can we find your profession?
Monday Girl Social Club is a digital platform accessible from anywhere. We host monthly virtual events such as our Tastemakers Series, where members can hear from inspiring industry leaders every month.
We also host regular in-person member meetups across major Canadian cities like Calgary, Toronto, Vancouver, Montreal, Ottawa, and Halifax.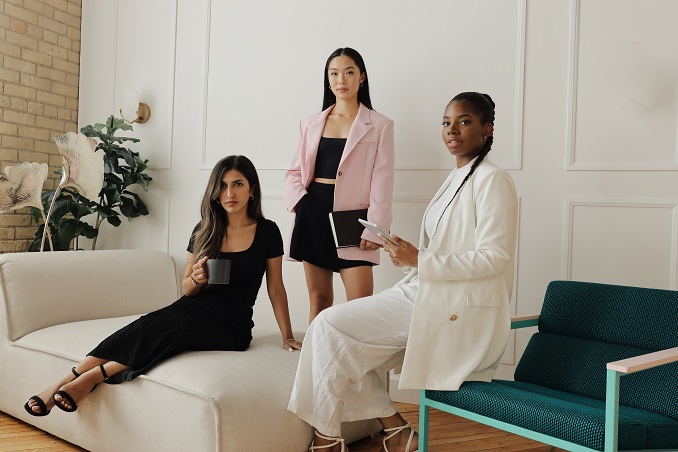 What is the best question a prospective customer could ask a member of your profession when comparing services? Answer as well.
Q: What will become a Monday Girl Social Club member do for my career?
A: From resume and salary negotiation workshops to instant mentor bookings, members can find the connections, support, and advice they need to confidently navigate the job hunting process and level up their careers. Members can also turn to our supportive digital forum to ask the questions they're afraid to ask and connect with other members who share advice, opportunities and more.
Landing face-time with senior industry leaders is also difficult on your own. Since launching Monday Girl Social Club in 2021 – we've connected our members with 400+ mentors across various industries from leading companies like Google, Microsoft, Pinterest, lululemon, Deloitte and many more. In 2022, we facilitated over 2100 1-on-1 coffee chats between mentees and mentors.
What is the best part about what you do? What is the worst part?
The best part is seeing women landing jobs, supporting one another, and building the confidence to go for the roles and opportunities they really want!
The hardest part is the long, long hours of hard work and time it has taken to build the platform, events and community we have today as only other entrepreneurs can genuinely relate to and understand (especially those in the event and community space)!
What is your favourite joke about your profession?
We find it pretty hilarious that the idea of Monday Girl came from a long rant session about how much we hated networking (even though it's necessary)!
Where can we follow you?
You can subscribe to our weekly Monday morning newsletter, and follow us on Instagram, TikTok and LinkedIn.
PAY IT FORWARD: What is another local business that you love?
This is such a hard question since there are so many fantastic women-owned businesses that we've collaborated with and inspire us daily! So many of our members own side hustles and brands as well!
We'd love to give a special shoutout to Ownr, EFV Legal, Green Owl Vodka, ARZ3NIA, and 437!