With a variety of t-shirts, hoodies and accessories that incorporate powerful messages and designs – created by Katiann Mood – 100% of all sales from the This Is Autism store go directly to families waiting for Ontario Autism Program funding. We spoke with Katiann to find out more about what she does.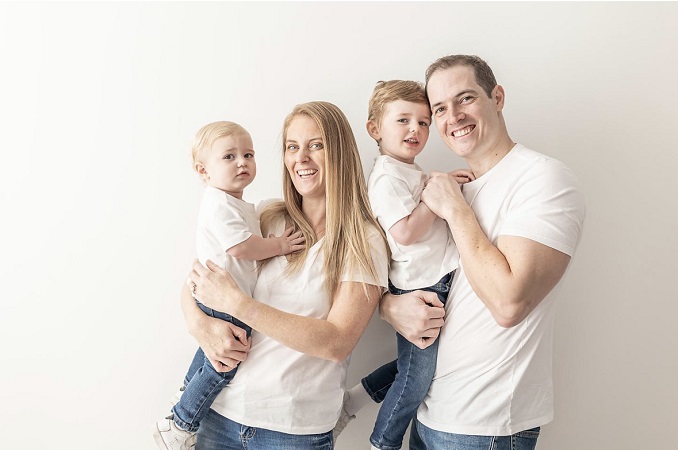 Describe your charity/non-profit/volunteer work in a few sentences.
I wanted to create something to help spread awareness and acceptance in the world. A girlfriend and I were talking, and she said she was going to make T-shirts and I thought "That is not a bad idea." So, one night I started generating some designs and then one thing led to another, and "This is Autism" was born. It is a swag shop dedicated to autism with lots of fun items to choose from like hoodies and hats and it is geared towards all ages.
What problem does This Autism aim to solve?
Currently, we have a huge issue in Ontario. Children with Autism and their families are suffering immensely when it comes to finances, myself included, due to the never-ending waitlist for funding. Unfortunately, it will be years before most families on the waitlist will see any money to help support their child/children. I wanted to give something back to those families who need it most. Any money I receive from the store goes directly to a family on the OAP (Ontario Autism Program) waitlist.
When did you start/join it?
I started the swag shop in April in honour of Autism Awareness and Acceptance Month.
What made you want to get involved?
I have been fighting for my son to receive funding for almost 2 years now and I know first-hand what these families are going through. I know for myself it will be 5 plus years before we receive any type of financial help for our son, which means we have no choice but to pay out of pocket. In addition, whatever you decide to spend will not be reimbursed. Not all families have the option to pay for therapy due to the excessive cost(s). I know the money "This is Autism" donates to these families will not pay for their child's therapy, but it will show them that someone cares about them and that they are loved and that they matter.
What was the situation like when you started?
The situation regarding the OAP has been the same for a while now, since roughly 2019. Families that registered in 2018 are just receiving their funding this year. Five long years. Five years you can never get back. The Ontario government is failing these families, as well as my own.
How has it changed since?
Not much has changed since I registered Jack, in 2021. We are still waiting to hear back from the ministry or OAP (Ontario Autism Program) on our son's status. We would love to know where our son sits on the waitlist. Whenever we ask these types of questions, we always receive the same answer, and that is "we don't know" to all questions. It is beyond frustrating as you can imagine.
What more needs to be done?
I think we need more paper. Haha. So much needs to be done. We need less wait times. Less wait times for a diagnosis, then for funding, and finally for access to ABA therapy or autism-related therapies. Once you receive funding that does not mean you will have services. The wait time for core services can be up to 3 years which is unacceptable and prevents children from accessing therapy during a critical period of learning.
We also need transparency. We need to know where our child stands on the waitlist so that we can plan for their future. This information is being withheld from everyone on the waitlist. Families need information in order to plan their children's school schedules, childcare, privately funded therapy plans and every aspect of their lives that will cater to prioritizing these things. Information should be accessible and offer some clarity to families desperate for guidance and direction.
Lastly, age caps are an issue. Just because you turn 18 doesn't mean you are no longer autistic or no longer require assistance.
How can our readers help?
Education is the best way to help, and learn what this government is doing to the autism community. 2 major centres in southern Ontario, Erin Oak Kids and Rock have just announced they will be closing their 1:1 ABA services to families in Ontario. This is beyond devastating for the Autism community. They are closing because of the funding crisis this Ford government has created. Now there are even fewer places to find help for your child.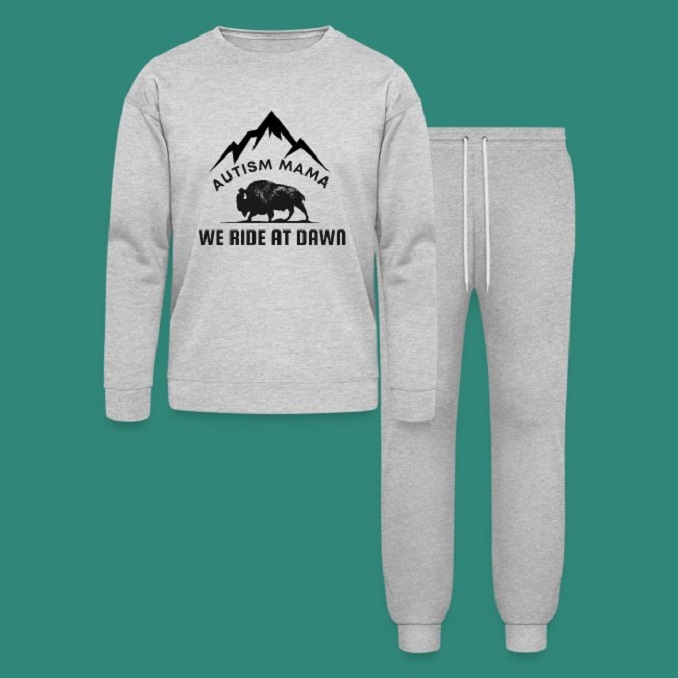 Do you have any events coming up?
Actually yes! Our local kid's gym called "We Rock the Spectrum Oakville" just hosted a 2023 Autism resource fair on Sunday, May 28th from 10 am-3 pm. The owner, Tatiana, is incredible, and we have come to know each other quite well over the last few years. I was able to connect with a lot of families that day and hand out my business card and spread the word about the swag shop.
I also spoke on Sirius XM radio on Thursday, May 25th. I was interviewed by Jeff Sammut, host of Canada Talks. We chatted all about the shop and the advocacy work that I am doing for my son.
I'm also working on something with my son's dentist, Kids corner medical and Dental. Dr. Laura is the best. She wanted to work with me when she found out what I was doing, and we are going to collaborate to raise some more money for the families in Ontario.
Where can we follow you?
You can follow me on my new Instagram page and you can check out the store.
PAY IT FORWARD: What is an awesome local charity that you love?
I love the local food bank, I used to volunteer there a few years ago. I used to separate the food and organize the donations. I know they need help more than ever now with the rising cost of groceries, along with everything else. They are a charity I will always support.