There is no better story than a local success story, especially when it is a family run business that stands the test of time, and generations.
Soly and Zvia Ziv started Pumpernickel's in 1986 as a "fruitless run-of-the-mill, over-the-counter deli" and then turned it into a thriving breakfast and lunch destination for local businesses and employees around First Canadian Place in downtown Toronto. Today, their children Alon, Jonathan, Sharon and Ozzy are continuing the business that now has 11 locations across the GTA, and more to come. The old-school deli style shop days though are over and with a new generation comes new designs and a broader menu.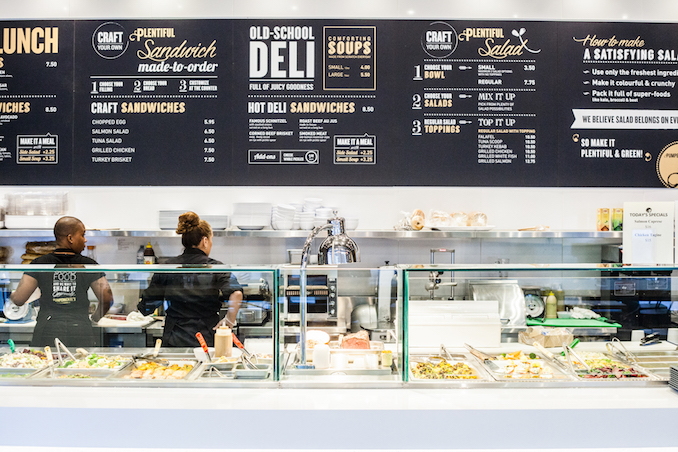 Part of that new menu was Chef Matt Rosen who created Pumpernickel's menu. If the name sounds familiar, you may recognize him from being a winner on Chopped Canada, the popular Food Network show. Everything that you see at the counter of Pumpernickel's has been made in-house with love by a team of talented cooks, some of which have been with the company for decades.
I recently visited their location on Bay to chat with Oz about the new look and what it is like coming up in the family business.
What was it like growing up with a family business like Pumpernickel's?
We grew up in an environment where food reigns supreme. Therefore, family dinners were always about the food first, not so much, "let's chow down on some grub while we talk about ourselves." You can talk about yourself anytime of the day; does it have to be when you're eating? Do you go to a movie to talk about how your day went? The topic of conversation at the table was the food we were eating, and so I think growing up with a family in the food business, gave us all heightened appreciation for food itself. There are recipes in my family that we've been eating our whole lives and we never get sick of eating them…or talking about them.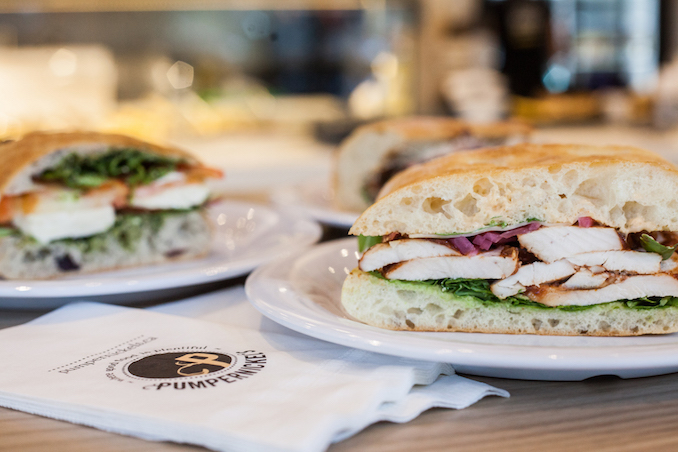 For those that are involved in running the business, what education did you receive? Was it related to the family business?
We all pursued various academic interests including Psychology, Anthropology, Political Science and Business Management. So not directly related to the family business for the most part, (except for Business Management).
What are some of the changes you brought forward as the next generation of Pumpernickel's owners?
Some of the changes we brought forward have been focused on smoothing out the operations, streamlining the franchising process, developing our order desk, changing the design of our restaurants, and modernizing the menu.
What dishes/meals/food items were added? Anything taken away?
There was a new line of elevated grilled sandwiches that replaced the older ones. We hired an executive chef whose focus was to simplify the flavour combinations, but to give each sandwich a distinct taste. The same was done for the salad bar, which now features 13-15 salads at any given time, each with its own homemade dressing.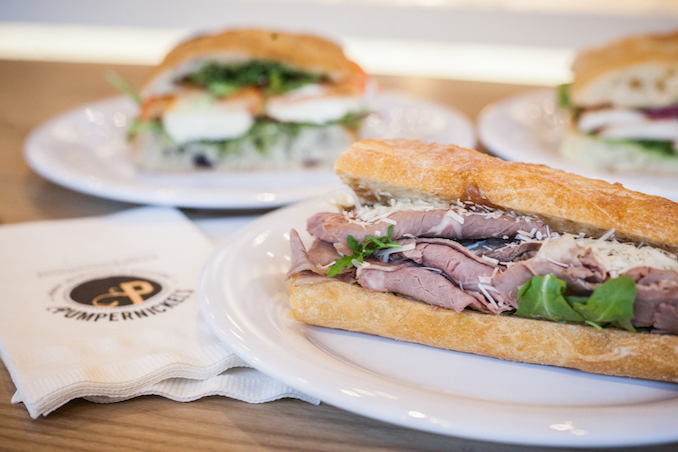 How many locations are there now, and what ones are coming soon?
There are currently 12 locations in operation, with two more on the way in the next few months. Stay tuned!
What is the best part about having a family business? What is the toughest part?
The best part of having a family business is sharing in the excitement of building a great business together, and seeing all our efforts come together. There is a real sense of pride when we see the business grow. The toughest part of course, is when we have differences of opinion as to what decision should be made. We all want to get our points across, but we don't always see eye to eye. It being a family business, it is a team project, so you have to sometimes know when to fold them and move on to the next challenge. Things change fast in this business so you have to keep moving without hang-ups.
What are your best-selling items?
Still, after 30 years, and having survived a slew of dietary trends, our famous Schnitzel Sandwich is number one company-wide. Our salad bar, however, is a restaurant concept in its own right, receiving a huge response from health conscientious customers.
Visit the Pumpernickel's website for more info about their restaurants and their catering.