Any Torontonian knows that the market on weekends can be a little… hectic. If you're managing dietary restrictions it's hard to know where to go in the hustle and bustle of the crowds. So, as a person with many severe food allergies, I've pulled together a list of St Lawrence Market restaurants for any market-goer who leads a free-from diet.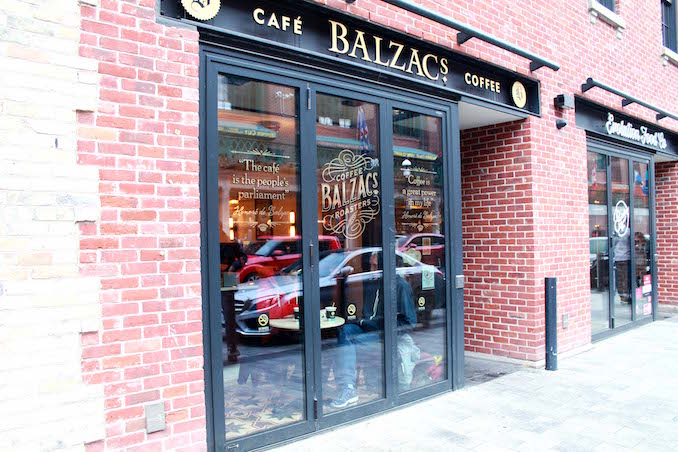 Snacking and coffee
It's nice to have a snack in the market while you browse, so my regular game plan is to pick up a black coffee (I'm allergic to dairy) from Balzac's and then grab a fresh fruit salad from one of the many fruit and veggie vendors. Balzac's coffee is so popular in Toronto and for good reason. Rich taste, friendly service, and a cozy atmosphere; it's everything you need. They also do soy latte's which is perfect for anyone with lactose intolerance. If fruit salad is unavailable, my second choice is a half pint of berries or heirloom cherry tomatoes, plentiful year-round. Fresh produce is a great option if you're vegan, vegetarian, or managing any of the Big 8 food allergies.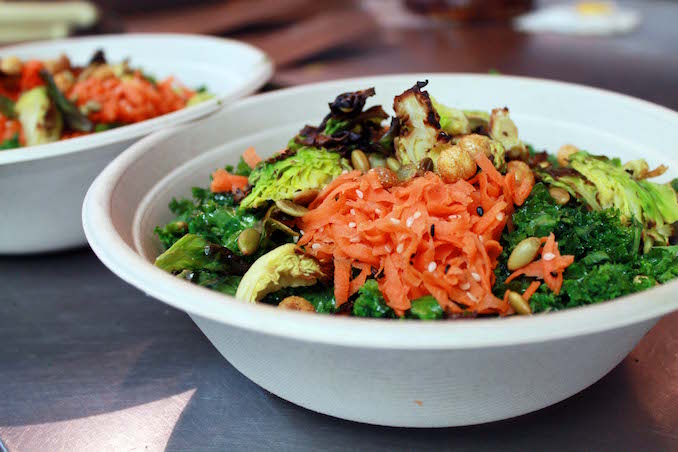 For a casual healthy lunch: B Good
Celena, Assistant Manager at the B Good location across from the market, was happy to talk to me about their whole food and allergy policies. She takes great pride in the fact that everything they serve is made in house, except for the bread which is made by a local independent bakery. They even grind the meat that goes into their all beef burgers. B Good is not a "fast food" place, it's a casual dining spot that serves high quality, healthy food, quickly. The staff are no strangers to allergies; Celena's sister has a peanut allergy and one of the B Good kitchen staff members is allergic to dairy, nuts, banana, and gluten. They don't use peanut oil and the bread they source is free from egg and sesame. Celena advises that when you visit B Good let them know about your allergies and their severity upon ordering. It'll go onto the order ticket and the kitchen will take care to avoid cross-contamination. They will likely even recommend what you order based on your restrictions.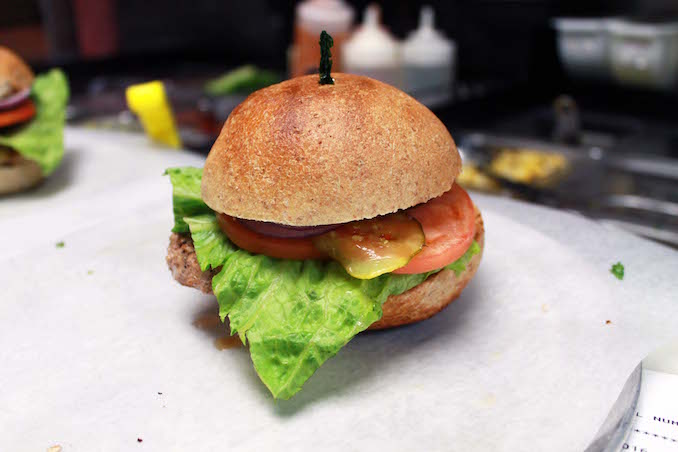 Perfect for a family meal: Hot House Restaurant & Bar
Elinor and Andrew have owned Hot House for 22 years and have served over five million people. It's a local staple and one you must try if you're in the St. Lawrence area; fantastic service is their specialty. I also spoke with Chef Amanda who gave me the low down on their allergy policies. Their Wednesday night buffet and weekend brunch buffet are very popular, and I can confirm – very delicious. Any diner with a food allergy or celiac disease gets a walk-around with Chef Amanda so she can identify what contains/does not contain allergens. She advises that since buffets are easily cross-contaminated, it's up to the customer to determine if they want to take the risk. She's always happy to prepare something from the menu which has something for everyone.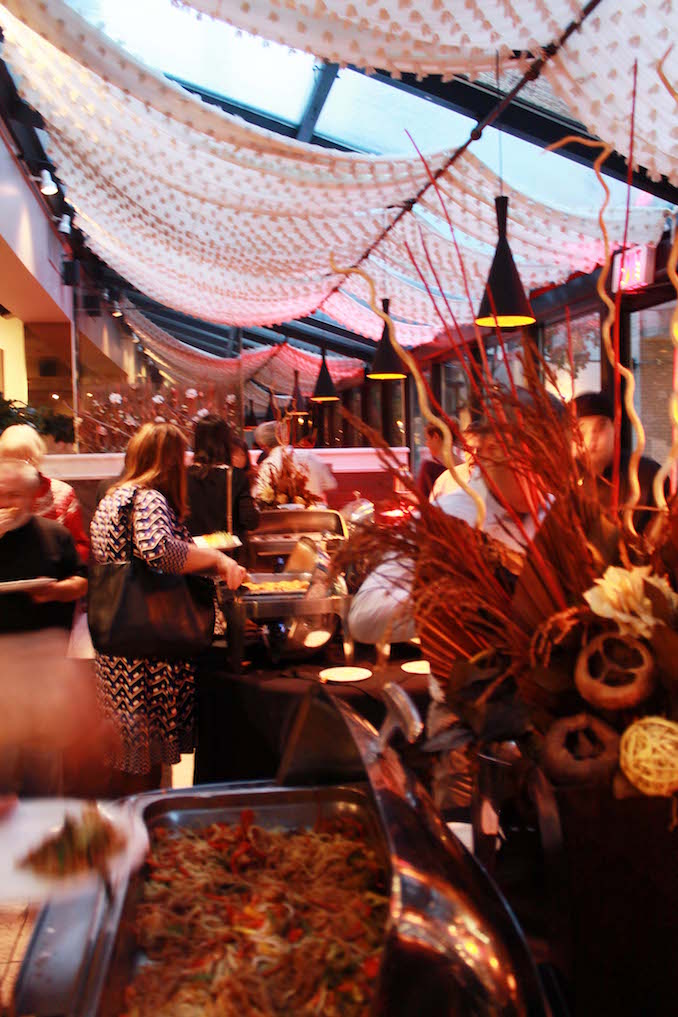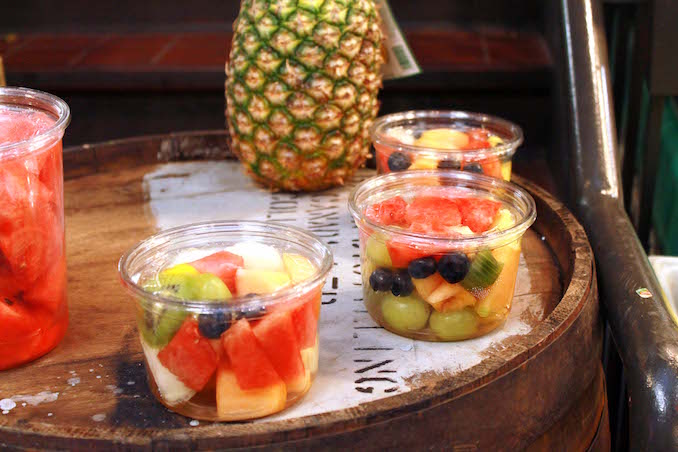 In regards to their allergy policy, Andrew says they take every precaution but it starts with the diner. If you have a severe allergy, let the server know it's severe so they can communicate that with the kitchen. Most dishes can be altered but if one can't, they will make a recommendation to the guest instead. Gluten-free pasta is boiled in new water, gluten-free crust is wrapped individually and kept separate, and the few nut products they have are kept in a sealed container away from other ingredients. New utensils and pans are used to prevent cross-contamination. The restaurant is big so it's ideal for a family gathering or group outing. But it's also cozy and homey, a fantastic place to have a comfortable meal.