We're fortunate to have an extra day off in February to spend time with our families and let's face it, it's a long stretch between Christmas and Easter. Family Day this year is on Monday, February 15 here in Ontario and we can't wait! Here are a few fun things to do with the kids during the Family Day Weekend in Toronto.
Royal Ontario Museum: (100 Queen's Park) hosts another BIG weekend full of fun. This particular weekend celebrates the Lunar New Year with lion dances, and good fortune. Learn about time-honoured traditions and of course roam around the galleries!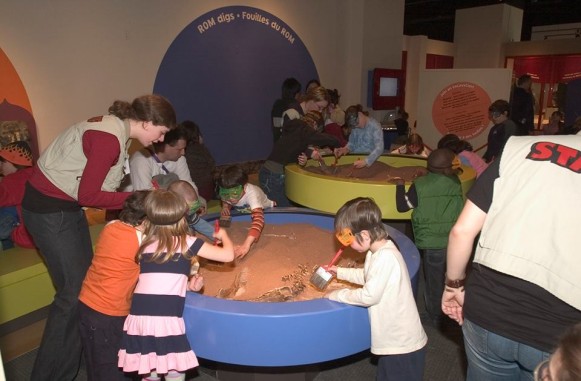 AGO turns into the KGO: This annual one-day event gives kids and families the opportunity to "take over" the Art Gallery of Ontario. Hands-on activities for all ages. One of our family favourites.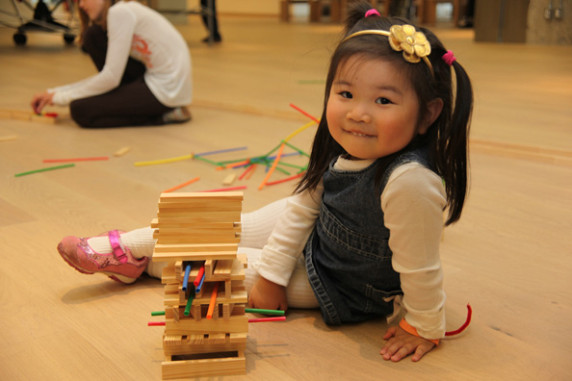 Ontario Science Centre is bringing some Mammoth  fun! Mammoth and Mastodons: Titans of the Ice Age offers exciting hands-on displays including fossils and life-sized replicas. Learn how researchers use cutting-edge science and technology to excavate and analyze tusks, teeth and even stomach contents to learn more about the mighty creatures who roamed the northern hemisphere during the last Ice Age. Exhibit opens February 10.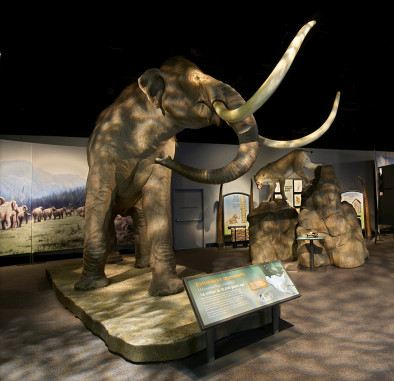 Aga Khan Museum: (77 Wynford Drive) special activities planned for this day in the galleries and education centre from 12 noon till 4 pm. Enjoy the world of Magical Mystical Creatures. Marvel at the story of Rustam's encounter with a Dragon, follow a trail of the many mythical creatures in the museum, and create your own magical beasts to take home.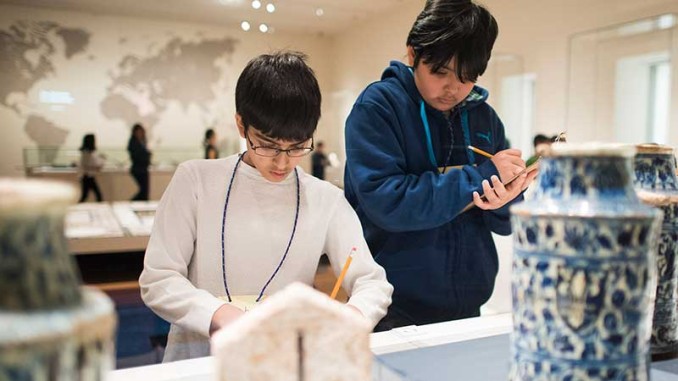 Canadian International Auto Show, Metro Toronto Convention Centre (February 12 – 21, 2016)
The latest shiny new cars are on display here at this massive show and kids are welcome to explore along side their adults. See instagram worthy exotic cars, vintage cars, as well as, the latest technology and dreams concept cars. Lots of hands on activities for kids, celebrity meet & greets, and excitement to keep everyone entertained. Family Day usually means extra fun catered to kids so keep an eye on the website for more information. Special pricing for family passes. Tuck a few snacks because food vendors are pricey. If little ones get tired, you can park them at the Volkswagen Playcare Centre staffed with professional care givers.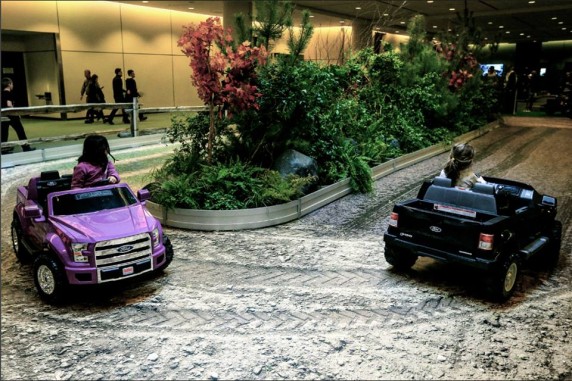 St. Lawrence Market: Explore local farmers and food purveyors of our city. Create a scavenger hunt, or bingo card, for the kids to discover some interesting offerings.  Sample some delicious fresh goodies or park your crew at one of the food stall sand enjoy a classic like peameal bacon sandwiches.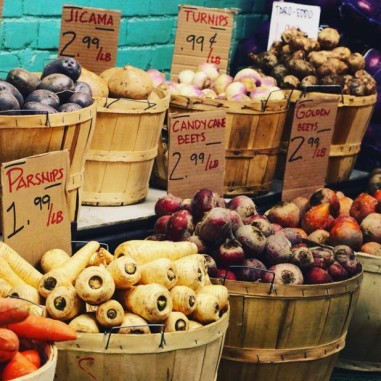 Young People's Theatre: (165 Front Street East) Award-winning playwright Erin Shields, brings Mistatim (Feb 9-19) to the stage. The story is about two young neighbours who discover they live in worlds that are very far apart. This coming of age story about Mistatim (the Cree word for horse) brings them together to form the truest friendships.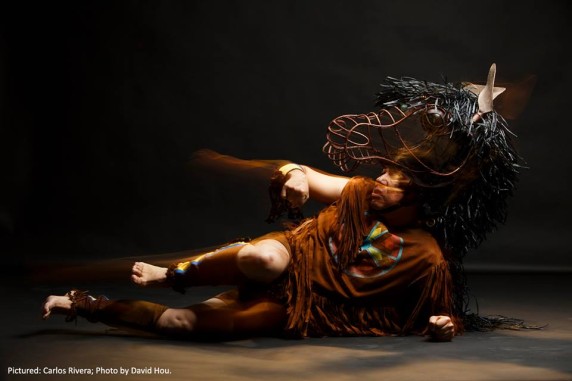 TIFF Bell Lightbox, 350 King Street West, (February 15)  celebrates Family Day with a slate of family-focused programming, bringing back crowd-pleasing features from past editions of the TIFF Kids International Film Festival, including Molly Moon and the Incredible Book of Hypnotism and the Oscar-nominated Ernest and Celestine, as well as beloved family classics such as the heartwarming animated adventure The Land Before Time and the live-action adaptation of Roald Dahl's The Witches. There is also a chance for families to step behind the scenes with fun and free interactive activities.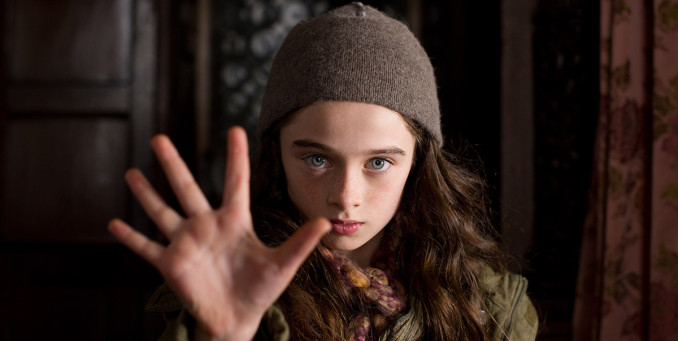 Kinky Boots has extended it's run here in Toronto once more! This great musical by Cyndi Lauper and Harvey Fierstein has taken the city by the heels and won't let go. Great for family is a celebration of friendships we discover and the belief that you can change the world when you change your mind. Now on stage until May 15, 2016.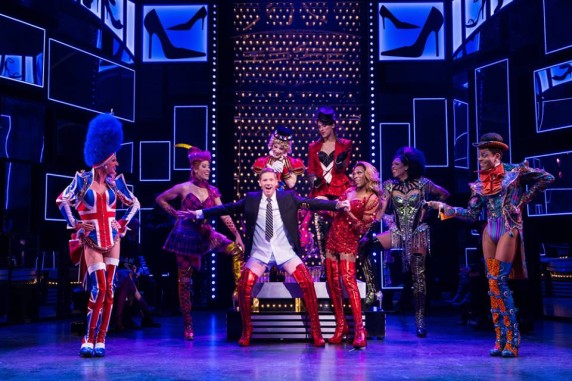 Canadian Cancer Society Family Snow Day, eh!: Encourages families to get outside in support of the cause. This brand new winter event supports the Snowball Fund and helps families living through cancer by funding life-saving research and vital support services. The idea is to donate online, then get together and get outside and have fun. If you'd like to join other families on February 15, there will be activities happening at Todmorden Mills (67 Pottery Road) including 5K snowshoe along the Don Valley Trail or join in for great eats, treats and hot drinks to keep you warm.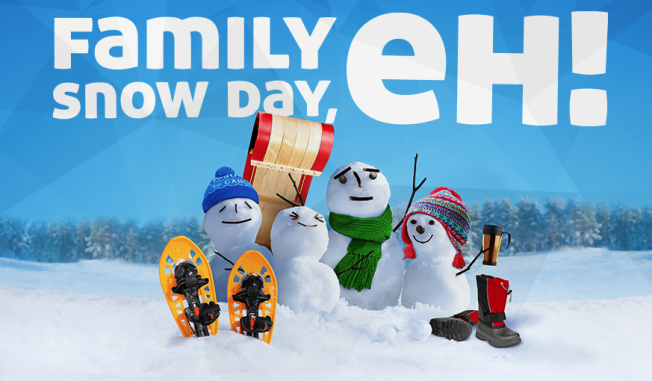 Winter Stations at The Beaches (February 13 – March 20, 2016) brings everyone out to the city shoreline for the second annual public art exhibition and it's free! We don't care if it's cold out as the theme of Freeze/Thaw this year will surely be awe-inspiring. Thirteen stations by international designers and artists will be situated along the beach.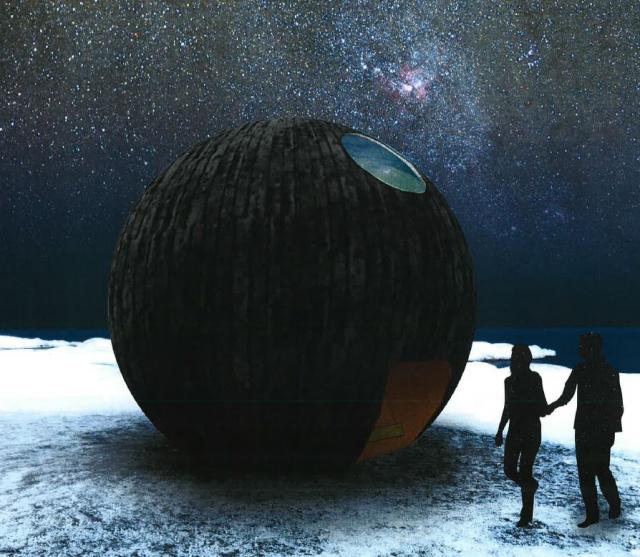 HarbourKIDS Snowglobe at Harbourfront: (235 Queens Quay West) Celebrate traditional handheld snowstorms, go inside and interact with snowglobe inspired installations. Create your own fantasy world full of snow to take home and create the perfect winter scene. Be sure to bring your cameras and see the living snowglobe. Within the glass, a figure skater swirls around. The Brigantine Room is transformed into a giant snowglobe inspired installation. Toronto hockey legend Wendel Clark will also be signing pucks at the Lakeside Terrace from 11:30 am to 1:00 pm. February 15, 2016.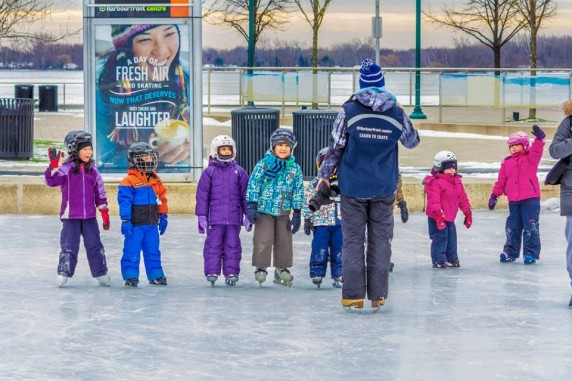 KIDAPALOOZA Family Festival (February 13 to 15, 2016) is an indoor festival taking place at the Markham Fair Grounds (10801 McCowan Road). Over 35,000 square feet of activities filled with hands-on activities, rides, games and performances. Daily sing-a-longs with the Frozen gang and loads of play areas. Vendors too.
FOR THE LOVE OF FAMILY at the Toronto Zoo: Kids and adults will have the opportunity to connect with wildlife conservation by visiting the interactive interpretive stations throughout the Zoo. From 10 am to 2 pm, visit "For The Love Of Family" stations at Polar Bear, Gorilla, and Indo-Malaya Pavilions.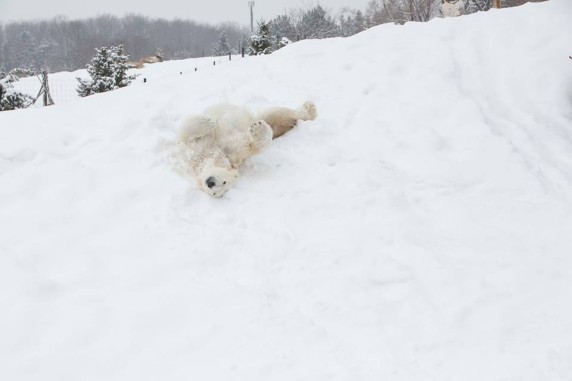 REY DOLL HACKATHON: STEAMLabs Community Maker Space, 49 Cameron Street (February 15, 2016. 10 am to 3 pm) Celebrate the Force! Bring your own doll (or buy a simple one here for $5) to transform into a kick-butt female action figure. All the other tools and materials will be available in this community maker space. $20 fee per participant.
WINTERFEST at Shops at Don Mills: (1090 Don Mills Road) February 13 to 15, 2016. from 12 noon to 6 pm. Celebrate winter and join in for some seasonal food and beverages, skating, skating performances, music, children's activities and more.
FREE FAMILY DAY at Miles Nadal Jewish Community Centre: (750 Bloor Street West) Fun-filled activities for everyone all day from 9:30 am to 5:00 pm on February 15. sing along with your favourite Disney Frozen characters, glow and flow during the family yoga party, join in a game of volleyball, food demonstrations, and jungle gym fun.
Family Day Fest at Downsview Park (Studio 3): February 13, 14, 15. Features an indoor amusement park with over 30 rides, activities, carnival games, strolling entertainers and of course, Doo Doo the Clown.
Family Day Fun Carnival at The Kortright Centre in Woodbridge: Feb 13, 14, and 15. Enjoy nature hikes, snowshoeing, face-painting, hot chocolate by a campfire and more. Admission is free for 15 and under.
Let us know if we missed any great Family Day Weekend events.