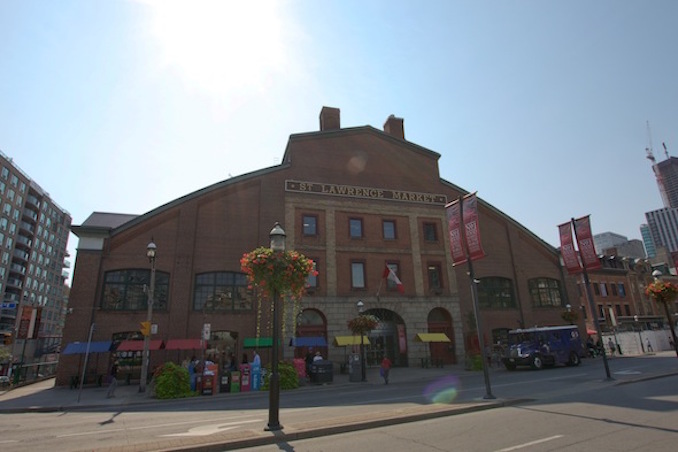 St. Lawrence Market is one of Toronto's oldest attractions at over 200 years old. In 1803 Governor Peter Hunter proclaimed that the land north of Front, south of King, east of Church and west of Jarvis would be market district. The first building for the market district was at the north end facing King Street. Today the market has two main buildings, one on the south side of Front at Jarvis and one on the north side of Front at Jarvis.
The south side market is open from Tuesday till Saturday and is home to over 120 vendors supplying products such as meats, fish, grains, baked goods, cheeses, vegetables and fruits, as well as restaurants, cafes, and galleries.
The north side market is home to a weekly farmer's market on Saturdays and a weekly antique market on Sundays. Every other day, the 10,000 square foot space is available to rent for promotional functions, flea markets, displays, large social gatherings, meetings and exhibitions.
National Geographic announced in April 2012 that the St. Lawrence Market was the world's best market, beating out New York City's Union Square Greenmarket and St. Lucia's Castries Market.
The market area is also home to St. Lawrence Hall which was built in 1850 as a meeting place for public gatherings, concerts and exhibitions. The hall was renovated and restored to its original form in 1967 and is a great spot for the extravagant wedding planner.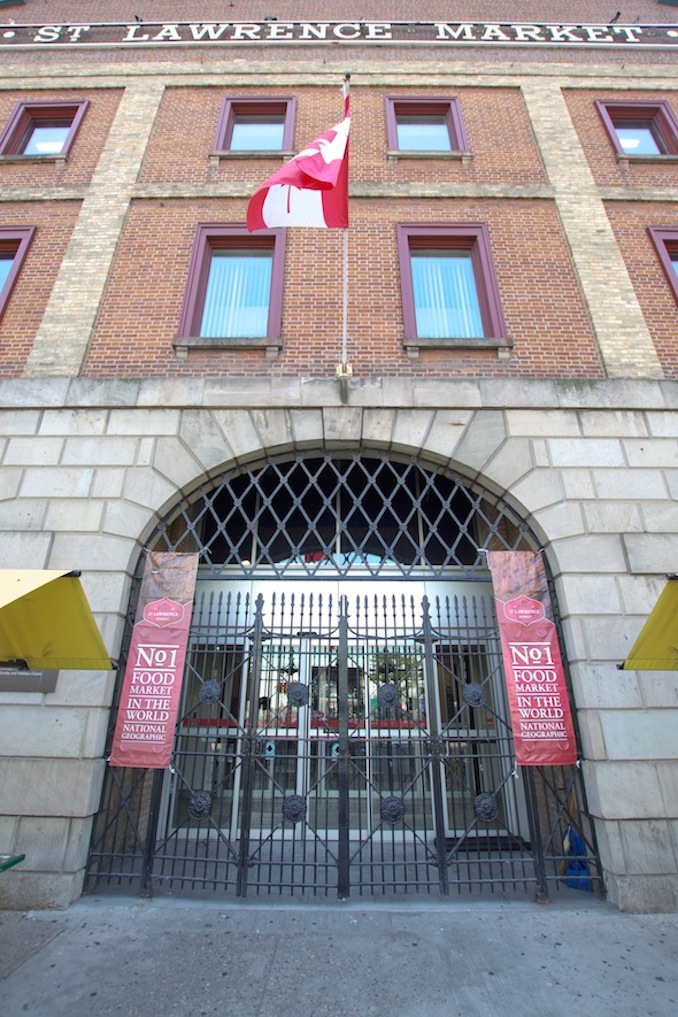 The market is also one of the locations where one can spend the Toronto Dollar, a currency equal to, and backed by, the Canadian Dollar. Spending the Toronto Dollar sees 10% of sales go to local non-profit agencies.
St. Lawrence Market Night – November 8th, 2012
St. Lawrence Market Night is an event that showcases all of the great food at the Market. It is an all-you-can-eat event that sees 50% of its sales go to FoodShare Toronto which delivers healthy food & helps build food literacy in Toronto communities. Tickets are $50 and you will receive a coupon for a $25 tax break. At this year's event you can expect a art show by Art Battle, a live art competition, and a meet and greet with chef David Adjey.