Look, I'm not a strategic voter. Long term, it's a losing game – capturing your vote for a party you don't even like, which tells that party that they can take your vote for granted and ignore what you actually care about. No thanks.
But I get why people do it. Ontario's Progressive Conservatives have a history of dallying with some pretty terrible ideas, and this election is no exception. Doug Ford, who with barely two weeks to go still hasn't gotten around to having a platform, has been running a Trumpian style campaign that's heavy on slogans and light on substance. And with the scandals coming nearly daily – bribery, data theft, subversion of democracy – it's no wonder that half of Ontarians refuse to even consider the PCs.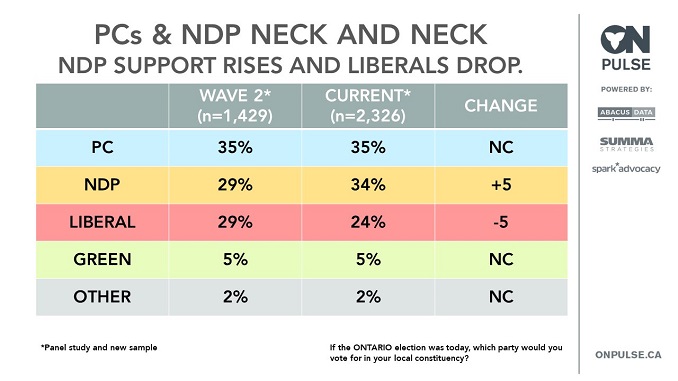 In the past, terrible PC leaders have led to rallies for the Liberals – think back to 2014, as Tim Hudak's "I'm going to fire everybody" platform united the province behind Kathleen Wynne – but this time things are shaping up differently. Wynne is an able administrator, but has been dogged by a series of her own bad decisions. She was behind the decision to sell off hydro to private investors; once freed of the accountability that comes with public ownership, the board quickly elected to profit at our expense. Most recently, the Wynne government replicated the trick, selling off Ontario's public gaming industry to private investors for a song which likely cost Ontario residents up to 1.5 billion in lost revenue.
Enter the Ontario NDP. Andrea Horwath is the most popular of the three major party leaders, by far. Her party has been revitalized with a surge of grassroots energy and is running a clean, effective campaign that's seen steady upward movement for the last month. Their platform, 97 pages of thoughtful and fully costed policy, reads like a checklist for urgently needed reforms.
Now, the polling has begun to reflect the fundamentals. The most recent polling puts the NDP just a single percentage behind Doug Ford's PCs – a remarkable climb. Meanwhile, the Liberals are having trouble even being heard.
But there's more – one pollster decided to try measuring the "bandwagon effect" that might occur as progressives and centrists look to stop Doug Ford's scandal-clad PCs. The results were clear – those who are not on the right would broadly move to the NDP to stop Doug Ford: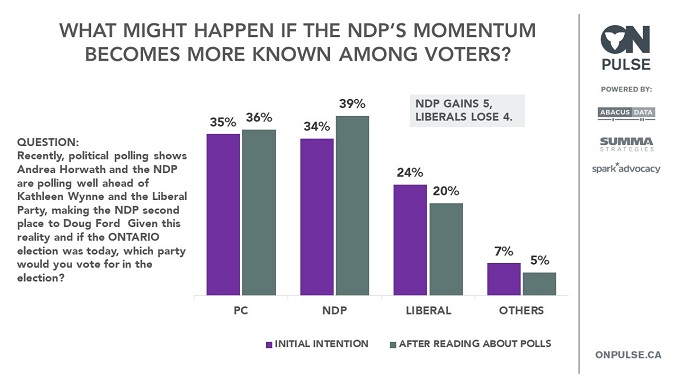 It's worth noting that that bandwagon effect would indeed put the NDP over top of the PCs and stave off Doug Ford's premiership.
Meanwhile, the desire for change is unabated, and indeed, is strengthening – leaving little room for the Liberals to hold on to their role in government: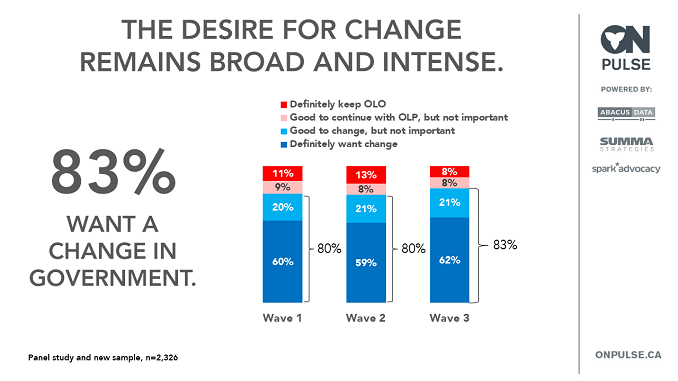 The conclusion is inescapable – if you're a strategic voter looking to stop a Doug Ford majority, your best and perhaps only option is the Ontario NDP. It's time for an orange wave in Ontario.
Tim is a former Bernie Sanders organizer and freelance writer whose work has appeared in the Huffington Post, Entrepreneur.com, Spindle Magazine, and more. He is the President of the Etobicoke-Lakeshore NDP.