Last month, I was invited to the JW Marriott The Rosseau Muskoka Resort & Spa – a great alternative to experience Muskoka if you don't own a cottage.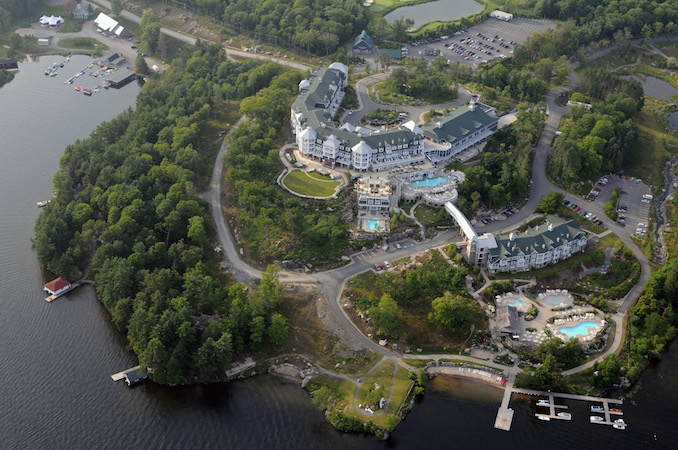 The sprawling yet unobtrusive property sits on a granite bluff above Lake Rosseau and has the best of what Muskoka has to offer. Though luxurious and large, the spot still offers a traditional Muskoka experience, thanks to outdoor activities, stunning views, fireplaces throughout, a fire pit and a classic, Canadian-inspired design. Of course, if you're looking for the frills, you'll also find them here, including a full-service spa, pools and hot tubs, a private beach, boat rentals and gourmet restaurants.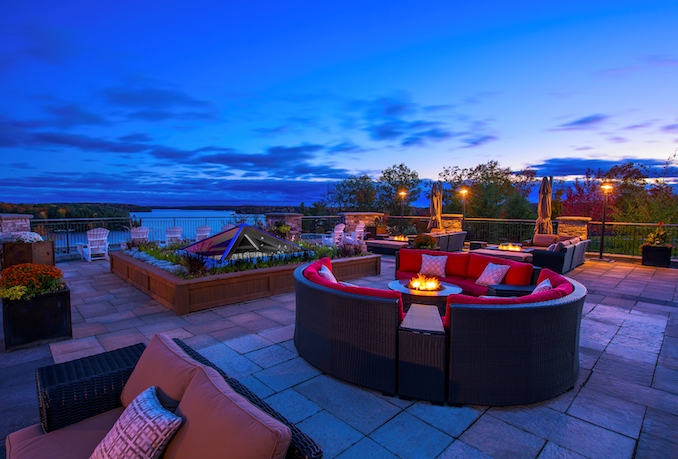 Culinary crowd-pleasers at The Rosseau include Teca, an Italian spot that dishes up comforting favourites that can be accompanied by a selection of old world wines. If a juicy steak is more your thing, the Muskoka Chophouse doesn't disappoint with its cuts of Certified Angus Beef and memorable sides. Of course, neither spot comes cheap, but they are both worth the splurge (they just won't help your swimsuit body cause). If you're looking for the best of all worlds, you'll find it at The Rosseau.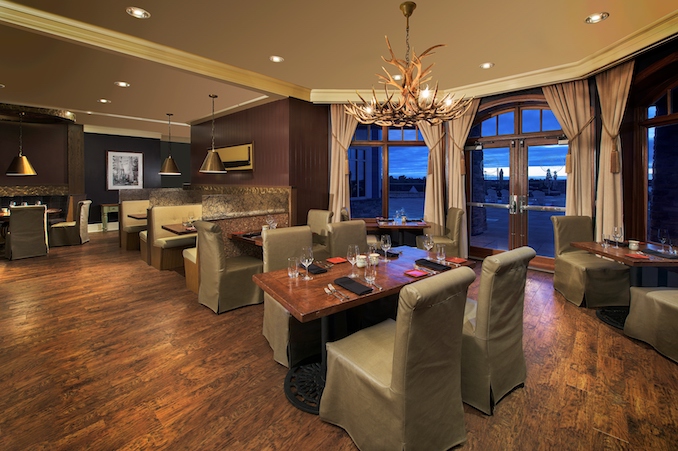 Aside from The Rosseau, there are other (overlooked by some) ways to experience Muskoka in all of its Canadian Shield, lake and – yes – yuppie-filled glory if you don't have the dollars to drop on a cottage. Even renting a cottage on one of the main lakes – Lake Muskoka, Lake Joseph and Lake Rosseau – is not cheap, after all. But that doesn't mean you can't experience this pristine part of the province for yourself.
For starters, you can swap the resort or cottage for a refined camping experience. The "glamping" trend has hit Muskoka, including at a yoga-filled property in Severn Bridge, about a 15-minute drive north of Gravenhurst. Here, you'll find quality yurts that offer modern beds, lights, a USB charger, a wood burning stove, a large deck with Muskoka chairs and no shortage of opportunities to connect with nature. Nestled among trees, this is the closest you'll get to the wilderness, minus the work typically associated with camping. Other perks include an indoor and an outdoor yoga studio, a communal fire pit and nearby walking trails. While it doesn't cater to kids, it offers an intimate and comfortable escape for couples and solo travellers and is located close to some of Muskoka's best attractions.
The region also features a selection of bed & breakfast spots that range from turn-of-the-century homes in quaint, picturesque towns, to vintage lakeside cottages and even a former monastery. Muskoka's B&Bs come with the advantage of local hosts who know all of the region's hidden gems and a home-cooked meal to start the day.
Muskoka can also make a solid day trip option for the ambitious set of early risers who don't mind clocking a few hours in the car. One way to experience both the beauty and the history of Muskoka is aboard the storied Muskoka Steamships. Offering a fleet of stunning vintage steamships and cruises throughout the summer, the experience will take you through the region's picturesque waterways on one of their sightseeing cruises (which includes "Millionaire's Row" cottages), lunch or dinner cruises or their sunset cruise. Themed cruises include the Craft Beer Cruise and the Ghost Tales Cruise. After, you can learn about the rich history of Muskoka's steamships in their Discovery Centre, where admission is free with the purchase of a cruise.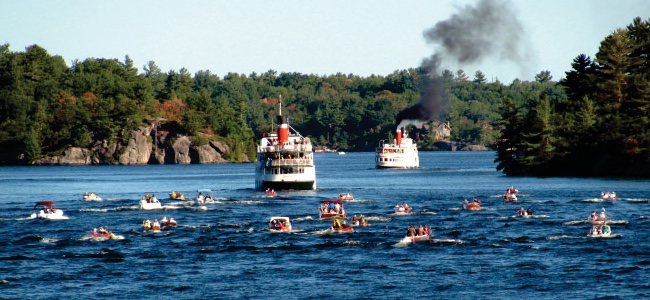 Of course, you can also caption your own boat (if you have a license) at one of Muskoka's boat rental spots. Many marinas throughout the lakes offer powerboat and Jet Ski rentals, as well as boater licenses and training. With its interconnected lakes, hours on the water make the drive up for the day all the more worthwhile.
A day trip to the area can also include some shopping along the way. At The Muskoka Store, you'll find everything from sporting goods and furniture, to distinctly Muskoka décor (so you can take a piece of Muskoka home with you). This summer, iconic Canadian brand Tilley – which has gone way beyond your grandfather's fishing hat with a younger-feeling rebrand – has popped up in Muskoka at the Muskoka Shipyards Marketplace, which is steps from Lake Muskoka. While you're close by, in the town of Port Carling, you'll find a quaint selection of specialty shops that sell everything from fine furniture and décor, to swimwear and designer clothing (oh, and ice cream). A day trip to Muskoka can be (and should be) broken up by a trip to the famous burger spot Webers on the way home.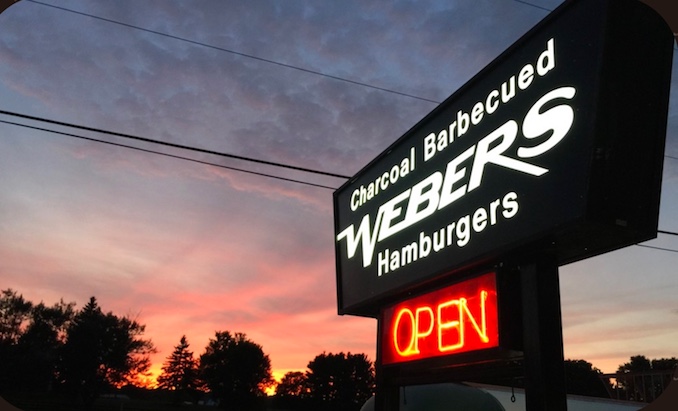 Whether for a weekend or a day, the Muskoka experience shouldn't be reserved only for cottage owners and their guests; you may want to make a point of hitting the beloved region this summer.