Picture the Broadview Hotel a mere five years ago and watch the transformation of a forgotten heritage building respectfully restored to its former glory by two passionate and creative minds. Call them the "East End Boys," Erik Joyal and John Sinopoli are pioneers of high end restaurants in Toronto's East end. They pride themselves by giving back to their community with more than just the appreciation of quality service and restaurants and it shows at their successful locations (Gare de l'Est, Ascari Enoteca, and Table 17 to name a few). The Civic, being the last heavy hitter brainchild of the Broadview Hotel team, offers a looking glass into Toronto's historical culinary traditions and features proudly sourced Ontario produce and meats.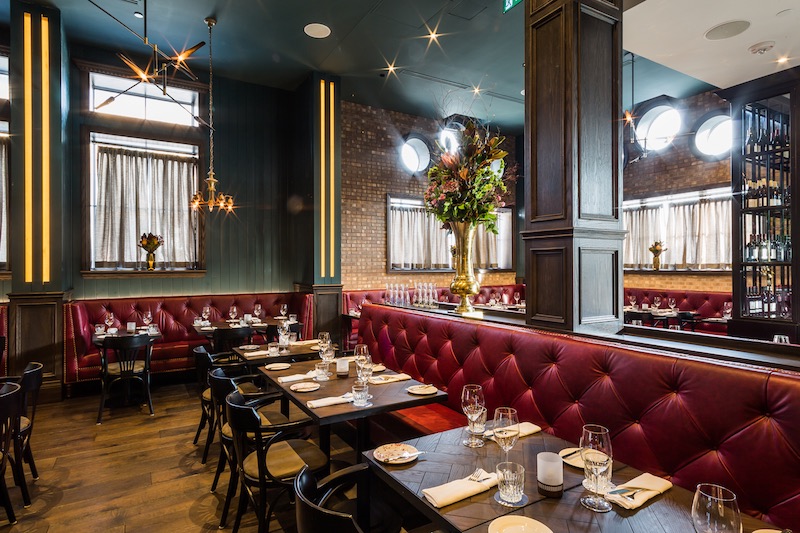 Chef John Sinopoli has proudly perfected Victorian style dishes such as a steak tartare by breaking down the ingredients and the source of the meat to make it contemporary and delicious. Straying away from beef and wandering into game territory, you won't find a bland appetizer here. The Red Deer Tartare is garnished with Dijon, olive juice, shallots, large pickled capers, and mustard seeds, this red deer tartare is sure to please the experienced meat eater's palette. Delicately placed on top, a quail's egg shines brightly before exploding to coat and gloss the tender meat.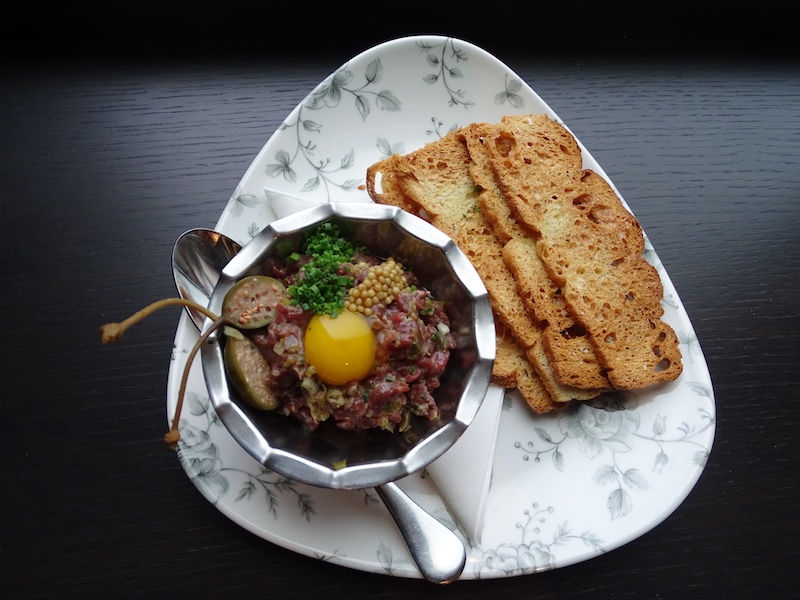 The Braised Leg of Rabbit is a classic dish with modern execution. The rabbit leg is expertly cooked sous vide with lavender, an extremely complex herb to cook with. Too much and you're eating a bubble bath, too little and it defeats the purpose. Here we see yet another dish showcasing the skillful research into Canada's culinary past.
"If you're too scared of eating a bunny, don't eat it" Chef Sinopoli jokes as I take a bite into the glistening leg. A chicken leg is bland and a pork chop is tough compared to the leg of rabbit. There are wonderfully complex depths of flavours to be found in this expertly cooked dish. The simmered spelt and braised root vegetables give you a feeling of nursing a rye on the rocks in front of a fireplace after hitting some Canadian slopes. Comforting with every bite. The sweet reduction jus is poured all over the dish and explodes with glazed earthy flavours, complimenting the root vegetables just right.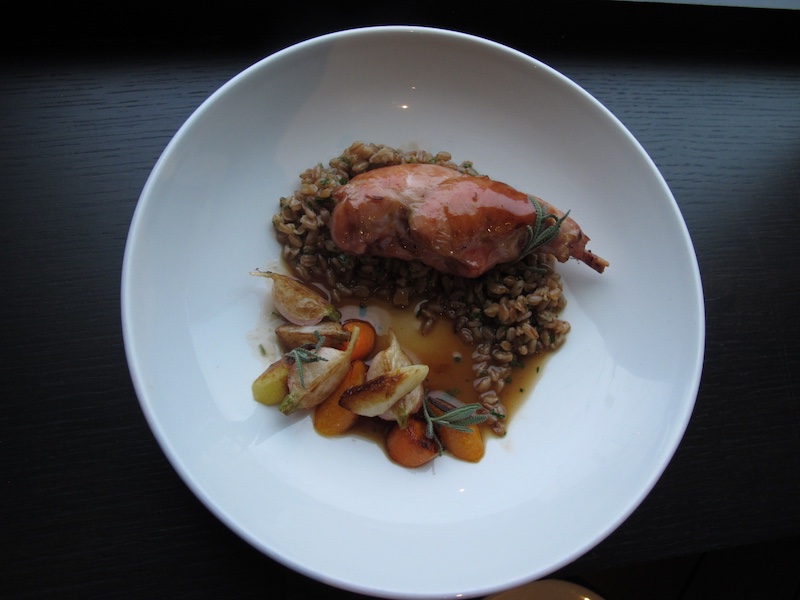 Brandy Snaps are the must try dessert. Brought back from the Victorian Era, Pastry Chef Sarah Battye takes the meal home no matter how full you are. With a keen perspective on the health risks of sugar, the dessert options are careful not to over indulge you with sweetness but rather with flavour and satisfaction.
"We want the desserts to taste like something, not just be sweet"
These delightful little snacks look like cannoli but the crispy outside shell is so delicate that it snaps right in your hand if you're not careful. The ginger infused cream has a light, frothy texture and the dark chocolate on top adds the necessary richness to finish off with a strong, cocoa note.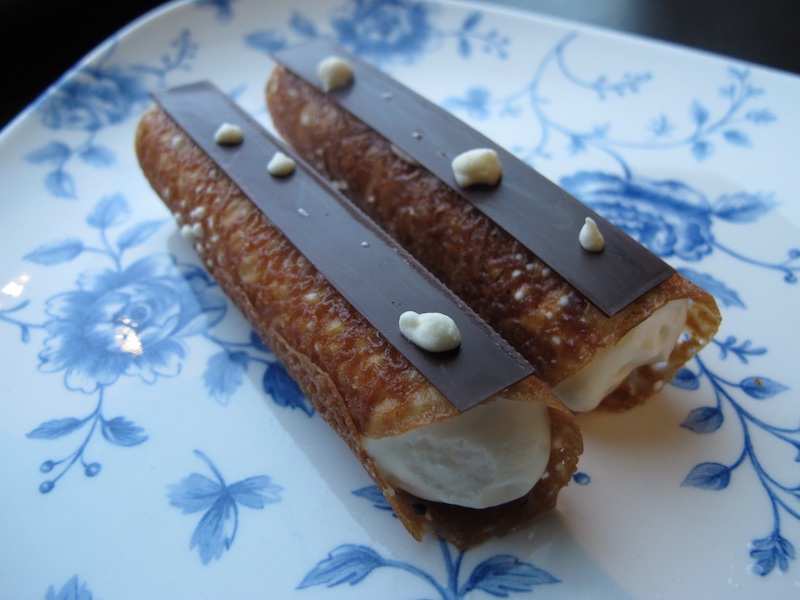 Chef Sinopoli has been cooking for 10+ years and it shows that he not only wants to cook because of the passion, he wants to cook for the customer and for his community. Visit the Broadview Hotel and the Civic to get a historical sense of what Toronto was like in the 1900s with all the pleasantries of todays modern cooking.