Incredible Middle Eastern restaurants have been opening up in recent years expanding into more neighbourhoods. That's great news for us as Toronto continues to be recognized as a diverse culinary destination.  When various cuisines and cultures become more accessible the more we are collectively discovering, learning, and sharing together as locals and visitors. The newest addition to the fold is the incredible Miss Aida — definitely a must-try place to add to your list!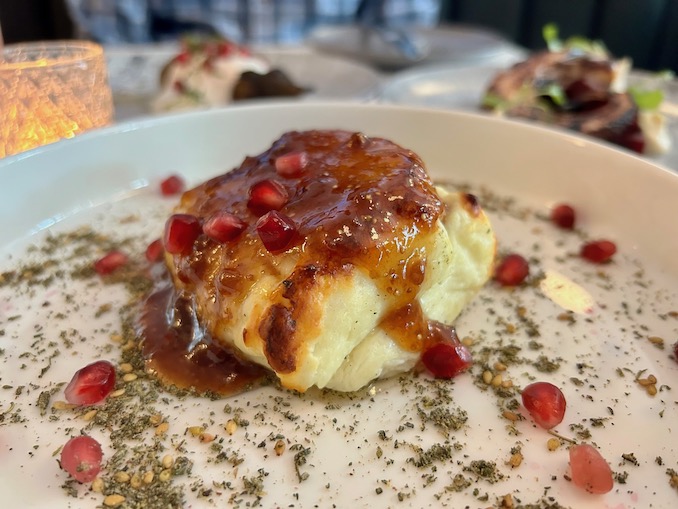 Located in the uber cool "Roncy" area is this refreshing and inviting Levantine restaurant. Consider the cuisine as a collection of various Middle Eastern cultures and flavours brought harmoniously together. Levant region is located on the southern-east parts of the Mediterranean that includes Lebanon, Syria, Israel, Palestine, Egypt, Turkey and Cyprus.
Jad Sfeir and Tara Tang are seasoned restauranteurs. You may recognize them as the founders of the very popular J's Steak Frites on Queen St. West. Sfeir also owned four other Lebanese restaurants before embarking on the latest culinary venture with Miss Aida. Tang is the Cordon-Bleu trained and extremely talented Executive Pastry Chef at both of their current restaurants. Pssst…if you haven't tried her Mad Cow Chocolate Cake make sure you do — it's unforgettable!
For those who know Sfeir, this new opening in July comes as no surprise. He's been hinting at a new restaurant for months. But he tells us the menu had been swirling in his mind for the past three or four years. But of course, the pandemic put everything on pause. Once everything began opening up again it was just a matter of time. It was also finding the right chef and location that would bring this dream to life.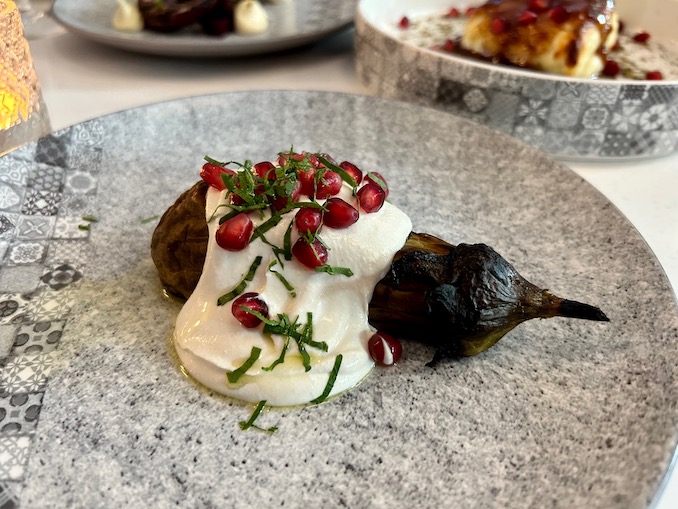 The universe aligned itself and in came Chef Mohamad Hazbawi (formerly of AMAL Yorkville). who was already making a name for himself for his modern take on traditional Lebanese dishes.  Sfeir tells us how thrilled he was to discover this chef who not only was talented but had a similar upbringing in Beirut and history when it came to food.  "I was so happy to find this chef who grew up using the same ingredients and similar recipes as my family back home."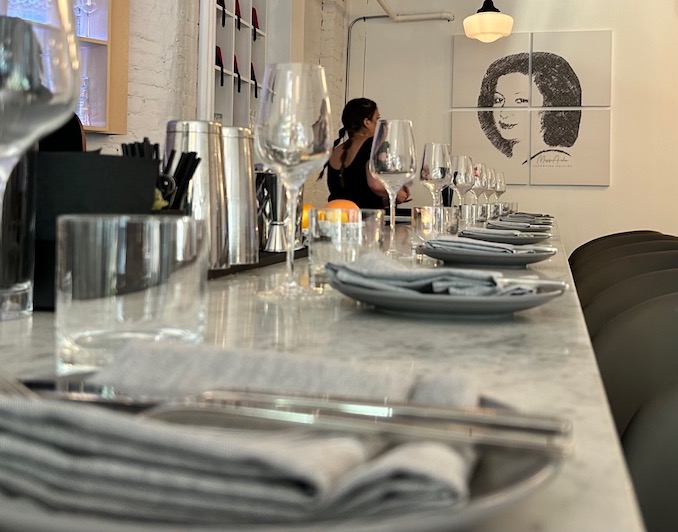 The restaurant is named after Sfeir's own mother back home and yes, that's her image that has been incorporated into the design.  "I asked my brothers to go to her home and search for photos of our Mother. This one was taken on her wedding day back in 1965," said Sfeir. "She was so surprised that we wanted to name the restaurant after her but it all made sense." Not only that, the recipes are from both Chef Hazbawi and Sfeir's families for a few generations but with a few modern twists using local ingredients as much as possible.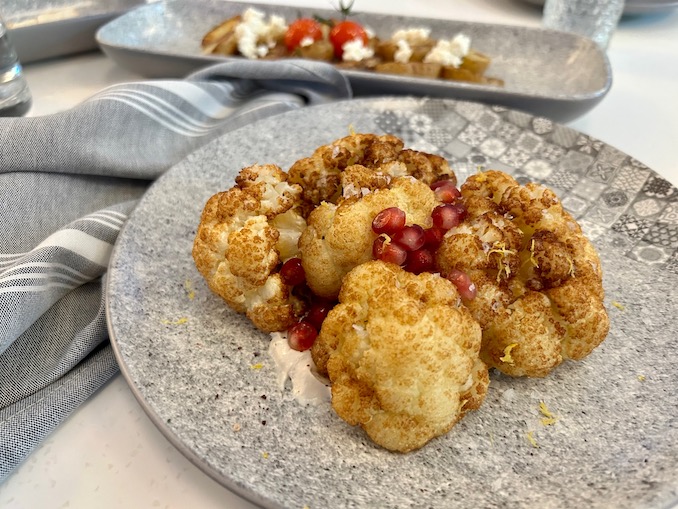 Sfeir explained that he truly wanted this menu to be authentic and elevated. A dish here on the menu may sound like something you've had but then it's not. The halloumi cheese small plate is one example. While I love halloumi this one wasn't nearly as salty as others I've had at other restaurants in the city. Sfeir explains their method is to soak the cheese overnight to take away much of the saltiness. It's also not fried. At MISS AIDA they bake it and top with honey and fig jam. Definitely order it!
"I have crafted a menu that is close to my heart, with my specialities prepared with time-honoured family recipes passed down through generations," said Head Chef Mohamad Hazbawi in the restaurant's press release. "Middle Eastern food is all about a communal dining experience, and I look forward to sharing my cuisine that comes from the heart of Beirut with the guests at Miss Aida."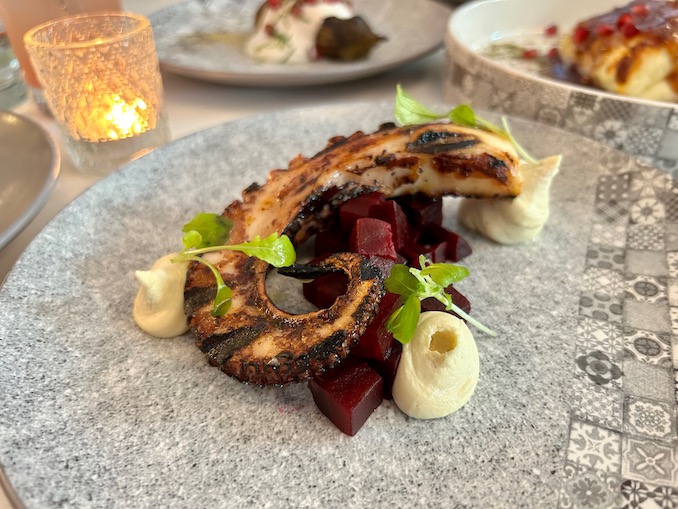 Culturally Sfeir also wanted all his customers to share in the dining experience.  "In our culture, food is meant to be communal. All of the plates here are designed to be shared."
Instead of each person picking their own appetizer, main, and sides, here at Miss Aida, they suggest having three or four dishes per person. "All the dishes are bigger than appetizers but smaller than mains so you can try more dishes," said Sfeir. "This is more of the custom when we eat with friends and family.  It's communal and we don't say I'll take from yours or you take from mine. We all just share!"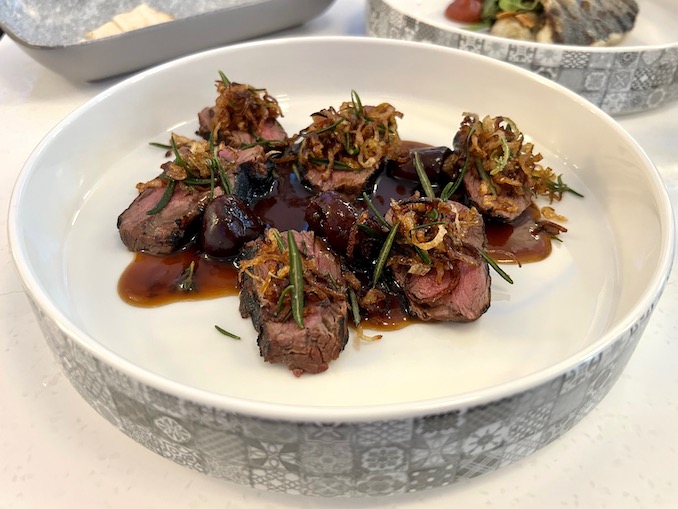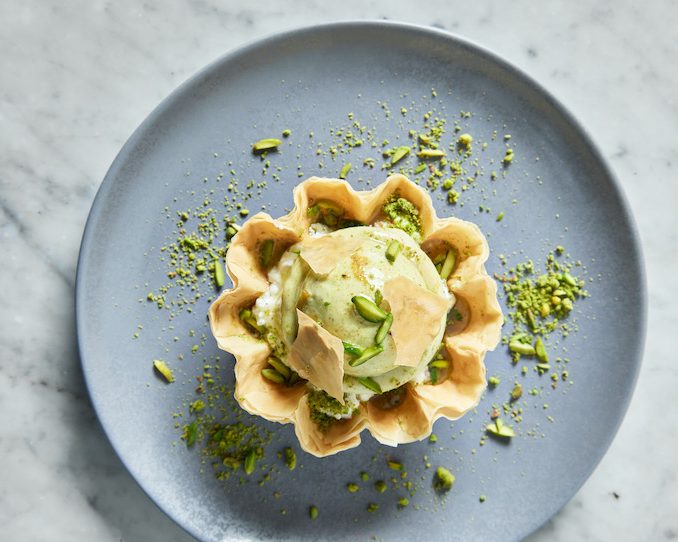 MISS AIDA is located at 413 Roncesvalles Ave., Toronto. Check out their menu here. Reservations can be made on OpenTable.