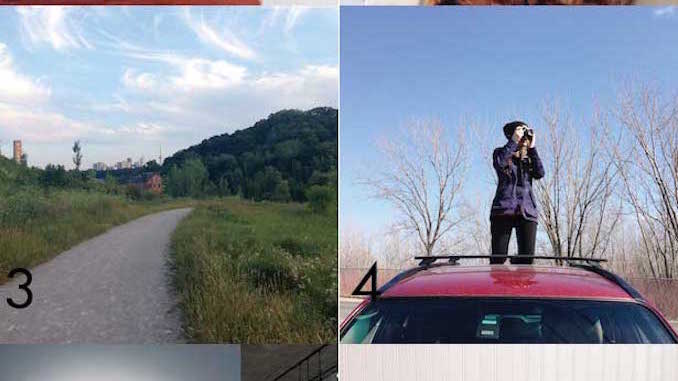 Eve Gane is a photo-based artist located in Toronto, Canada. She holds a BFA in Photography (2015) from Ontario College of Art and Design University and is currently studying Arts Management at Centennial College.
Her early exposure to metropolitan sites and environments stimulated her interest in finding enigmatic spaces in both the cityscape and landscapes of Ontario. Her work attempts to dissect aspects of everyday life that are not often questioned by exploring the small, subtle details that form commonplace objects and experiences. Eve's intention is to create visual interruptions within her images that require viewers to ask questions and examine the "ordinary" sights all around them.
***
What hood do you live in?
I live in Riverdale and I have for many years. I love how it's still so close to downtown but just a bit removed. It feels more relaxed on this side of the DVP with great walking paths and ravines to explore.
What do you do?
I am a photographer while also attempting to balance being a full time student.
What are you working on?
I'm working on my photographic series, 'Imagine This' which focuses on the
construction site billboards used by development companies to sell condos and
craft desire in potential buyers.
Where can we find your work?
You can find my work on my personal website, www.eveganephoto.format.com
and at the upcoming Art With Heart event on October 6th.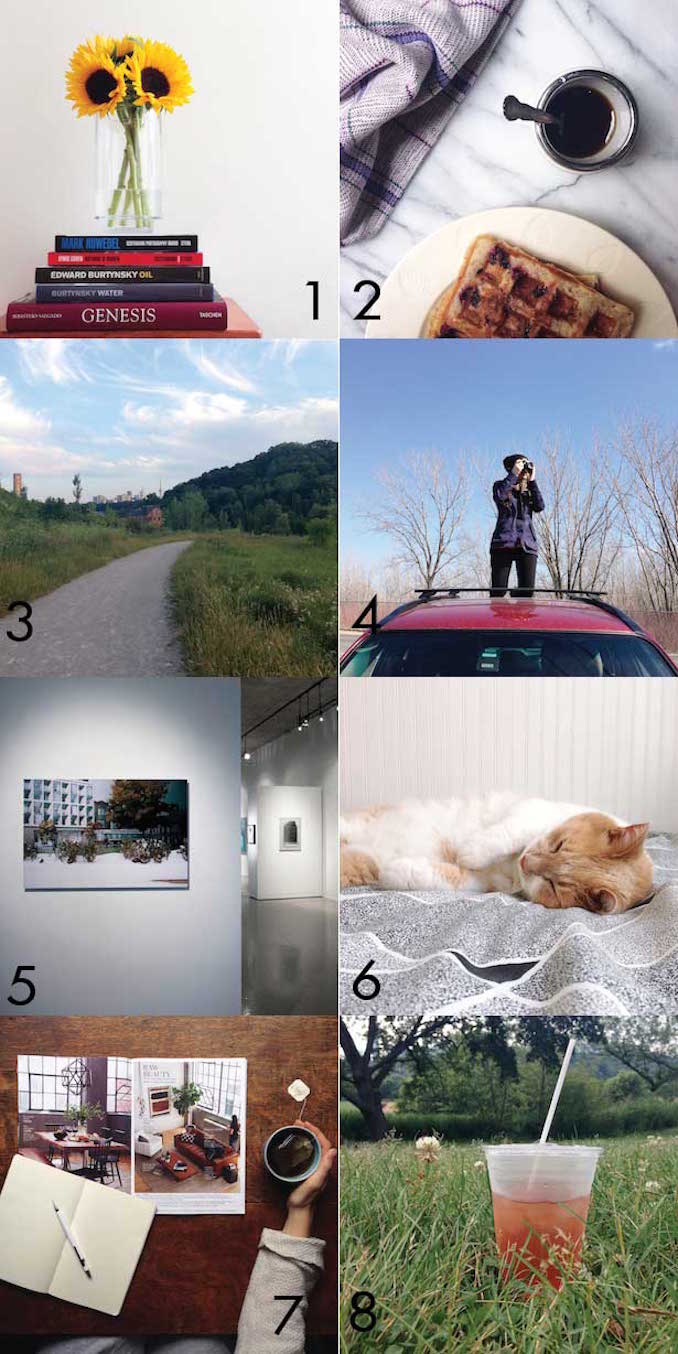 1. Breakfast – On the mornings I have time for breakfast, homemade blueberry waffles are always my top choice.
2. List – I can't break my habit of writing daily to-do lists. I also have a slight obsession with interiors.
3. Books – This is the little corner of my place where I store some of my photography books by artists I admire.
4. I shoot almost always on location, outdoors and from anywhere I can get the best angle.
5. Brickworks – I go for walks here all the time. It feels removed from Toronto, like you're outside the city, which I love.
6. Tea – A necessary afternoon pick me up at a great café over looking Riverdale Park.
7. Install – One of my photographs from a recent group show at the Living Arts Centre called, Decent Exposure.
8. Jack – No day is complete around here without some cat cuddles.