Everyone has the right to live in a great place. More importantly, everyone has the right to contribute to making the place where they already live great." – Fred Kent, Project for Public Space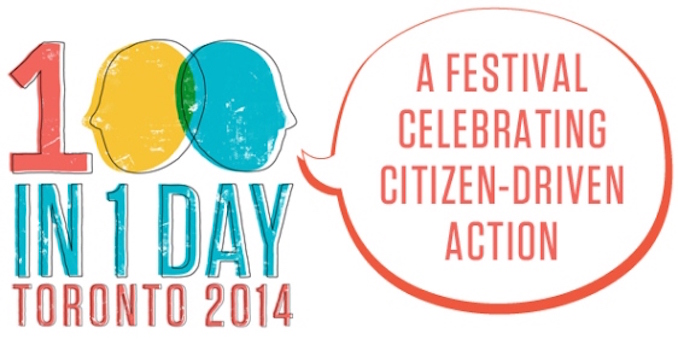 We all have issue with some aspect of our city – from access to walkability. Protesting is getting us nowhere and it is now time to propose. This Saturday June 7th, citizens across the Greater Toronto Area will be taking to the streets, the parks, the TTC, the walls, the fences, and their own front yards for 100 in 1 Day Toronto to propose fun, community-first urban interventions.
100 in 1 Day Toronto is a city-wide and citizen-led festival. The movement has helped individuals and groups in Toronto ideate, collaborate, co-create, and promote interventions that will come to life on June 7th. The event has already surpassed its goal of 100 interventions with over 150 going down – from Rexdale on the west side to Highland Creek on the east side, and from the Island in the south to Aurora in the north! Citizens, groups, students, youth, teachers, revolutionaries, and politicians will voice their dreams through actions, performances, games, installations, and space hacks.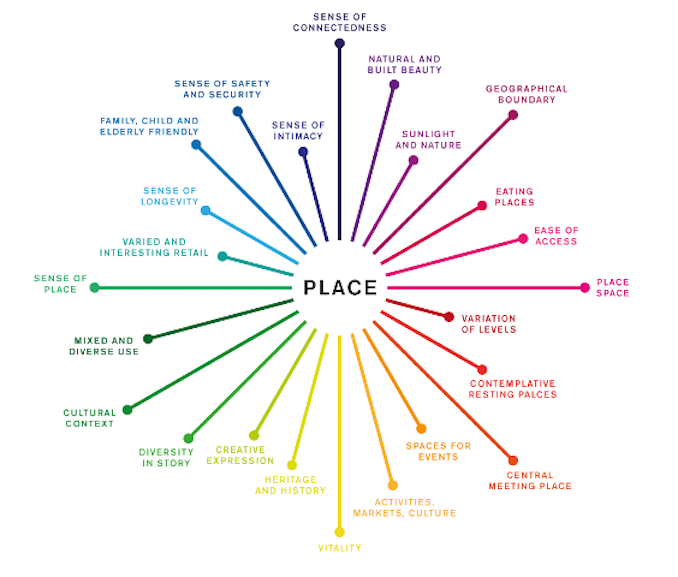 More than ever, the public needs to be part of the solution to the challenges cities face," said John Brodhead, Executive Director, Evergreen CityWorks. "100 in 1 Day is an opportunity for every Torontonian to get involved — share an existing idea, or invent a new one. The time to create a vision for Toronto — is now."
No pressure to create an intervention of your own, as you are welcome to join in on the fun of any of the others listed at 100 in 1 Day Toronto. Thanks to Projexity, the website displays all of the interventions taking place across the city. The map and accompanying descriptions are an exciting showcase of civic engagement and both demonstrate how 100 in 1 Day Toronto will be a unique opportunity for us to connect with different communities, friends, neighbours, and strangers alike.
Whether you are a walker, gardener, fitness goer, dog lover, foodie, artist or storyteller – with over 160 interventions and counting – you are bound to find something that peaks your interest. Interventions range from small to sophisticated and you can have your pick.
100 in 1 Day began in Bogota, Columbia in 2012 and has been replicated in dozens of other cities across the globe – from Cape Town to Copenhagen. In addition to Toronto, other Canadian cities participating in 2014 include Vancouver, Halifax and Montreal. The video above highlights some of the activities that went down in Montreal last year.
Looking at how 100 in 1 Day has evolved in other cities, it is clear that these interventions have the potential to raise awareness of urban and social issues, inspire ideas, and motivate leaders to consider new approaches to existing problems. The Toronto Community Foundation certainly hopes to help 100 in 1 Day create a lasting impact by granting $10,000 to three interventions in order to give them a permanent place in Toronto.
Stay tuned for all the event highlights: