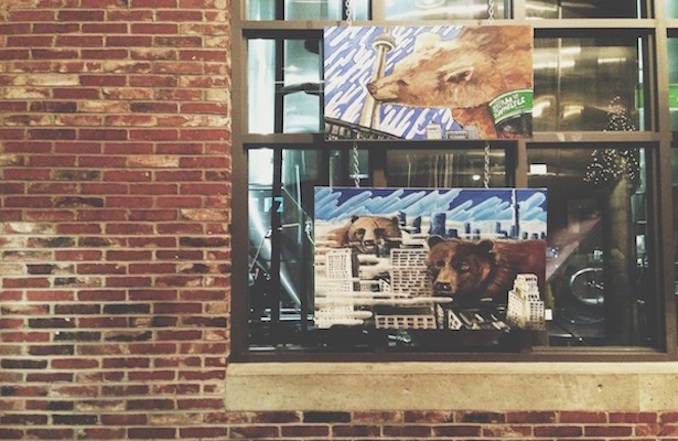 Between the good beer, the art-focused events, and the lively people, one thing at the Steam Whistle Brewery is nearly guaranteed, "You always leave happier than when you came in," says Jenny Henderson.
Henderson is Steam Whistle's art gallery coordinator and organized their first art exhibition of the year. To kick of 2015, the brewery is dedicating their January show to the creative talents of the Steam Whistle staff. The show opened at Steam Whistle's Roundhouse on January 7th, complete with paintings, photographs, drawings and music all produced by the Good Beer Folks who run the brewery.
In her blue Steam Whistle button-up, Henderson jumped between chatting with guests and serving cold ones behind the bar. Her personal journey with the company began six years ago when she was hired as a retail and events employee. With both a degree and a passion for fine arts, Henderson eventually had the opportunity to work with Steam Whistle in creating the art gallery coordinator position that she holds today. "It's great that they would allow me to combine my passions here at the brewery," she said.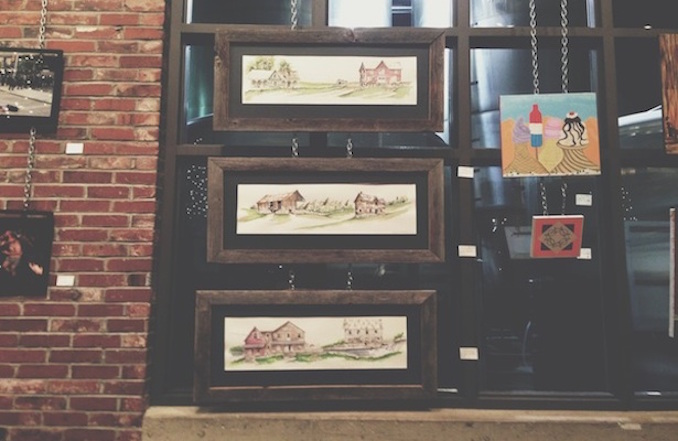 Steam Whistle is widely recognized for its commitment to Toronto's artistic community. Since its gallery space opened 15 years ago, the brewery has hosted over 100 art exhibitions—all without gaining a cent of commission on the artists' works. There are also no rent charges for using The Roundhouse gallery space. Steam Whistle's only request for artists is that they donate one art piece of their choice to the brewery's permanent collection at the close of their show.
Steam Whistle's support for the arts is now intertwining with its outstanding employer reputation. It's received the title of one of Canada's Best Managed Companies for six years in a row, and is one of Canada's Top Employers for Young People. So how exactly does Steam Whistle have so much talent within its own walls? Do you need to have some sort of artistic portfolio when applying for a job at the brewery? Not at all, but the company's keen eye for charisma and passion has produced a unique roster of creative minds.
Staff members display a spectrum of talent at the January art show. Alex Courneya, a retail and events supervisor at Steam Whistle, has always had a particular passion for photography. During an elementary class field trip to the zoo, Courneya brought along an old 35mm camera that belonged to her parents. "A camera hasn't been far from my side since," she said. Courneya is displaying four photographs at the show, one of which was purchased on opening night along with eight other staff pieces.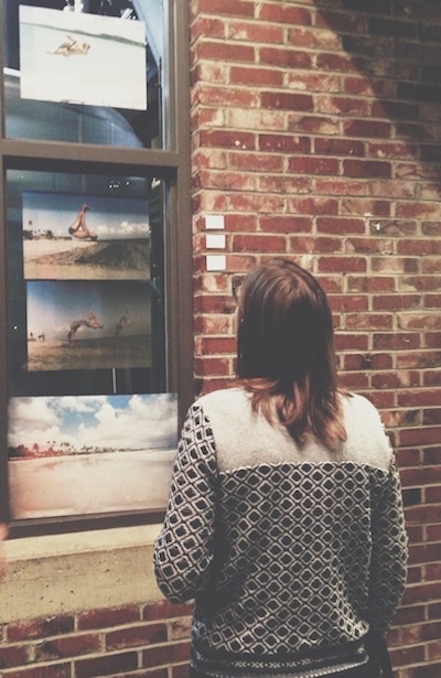 Although Courneya has been cultivating her hobby for years, some Steam Whistle staff members are trying their hand at visual art for the first time. In each case, however, the art exhibition has surely helped the Good Beer Folks feel a tad happier than when they arrived. "The whole company is like a family. We all have the same electricity," Henderson says. "Creative energy just helps [us all] meld."
The staff exhibition is free and open to the public through the month of January. You can visit the Steam Whistle Roundhouse on Monday to Thursday from 12 p.m. to 6 p.m., Friday and Saturday from 11 a.m. to 6 p.m., and Sunday from 11 a.m. to 5 p.m.
For more details, check out their website.