Ken Cuperus is the creator, writer, and executive producer of The Stanley Dynamic, a live action TV sitcom that revolves around a typical family — except that one of  teenaged twin boys is animated even though he's treated just like any other family member.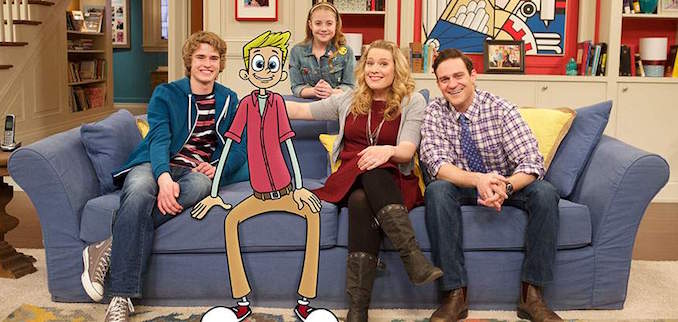 Cuperus got his start as as sketch-comedy writer and performer in Winnipeg before he moved to Toronto where he dreamed of becoming a stand-up comedian. But after six years of hard work and a steady gig at the local coffee shop (as a barista) he found his real calling in screenwriting.
Cuperus, has written and produced more than 125 hours of television. Writing credentials in his portfolio including works on Stargate: Atlantis, The Listener, My Babysitter's a Vampire, Mr. Young and Beyblade. The Stanley Dynamic recently received a 2017 Canadian Screen Award nomination for Best Writing in a Children's Series for  The Stanley Dynamic – winners will be announced March 12, 2017. The show also was a finalist at the 2016 Cynopsis Kids Imagination Awards for Best New Series.
Who came up with the idea for this family-sitcom to integrate a cartoon character into a live action show?
Jocelyn Hamilton and Jamie Piekarz, both executives at YTV at the time, came to me with the  basic idea of a live action family with a cartoon kid.  They felt I was the right person because I have worked extensively in both animation and live action family sitcoms. Together we fleshed out all the details of what would eventually become The Stanley Dynamic.
It's fascinating to watch as the live characters seem to be interacting Luke naturally, how is that done?
We actually utilize a very simple technique.  We shoot the scene with the live action actors performing to nothing, and then add the animated character later.  This is achieved by giving the actors eyelines to look at, so they will always appear to be looking directly into the eyes of Luke, once he's added.  Also our Luke voice actor works with the other actors during the rehearsal process, so everyone gets the flow of the scene.  The secret to all of this is to have insanely talented actors — which we do.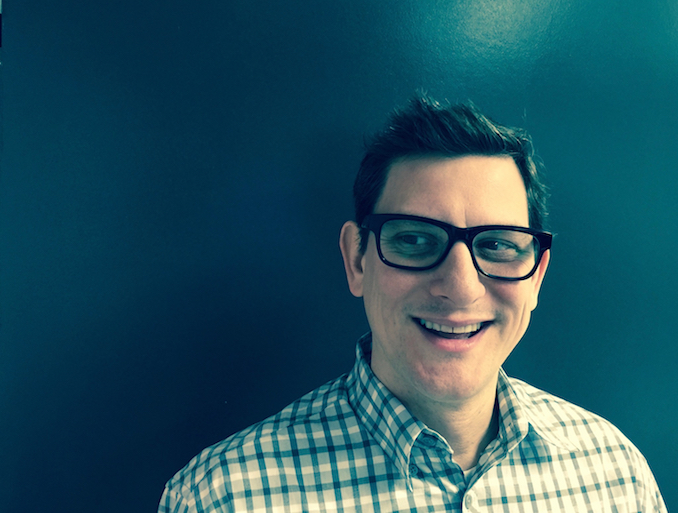 How do you explain that one son is live and one is a cartoon to kids?
Very few people — my kids included — ever ask me this question. But my answer has always been that Luke was just born different.  There is nothing "magical" or "mysterious" about it, he was just born that way, and everyone accepts that.
What were your favourite family sitcoms as a kid?
Oh boy, that's a long list. TV was my baby-sitter while my parents were working (and when they were home) so I watched everything.  My favourite was probably Family Ties, but I also loved Family Matters, Growing Pains, Fresh Prince, Different Strokes, and Alf.   The best part is that I was able to convince stars from some of these sitcoms to do guest roles on The Stanley Dynamic.  Michael Gross, Alan Thicke, and Jaleel White all joined us for an episode or three.  Sadly I wasn't able to get Alf on the show — but I will keep trying!
Writing a comedy sitcom knowing that kids will be watching, what surprised you about this process?
Well, I've been writing kids TV for over fifteen years so not a lot about the process surprised me, but I did learn that kids often want to watch the shows that their parents watch, so it was important to make a show that would appeal to parents as well as kids, and I definitely think we have done that.
Do your kids think you're funny?
It depends on the day.  Mostly they roll their eyes at me when I'm being goofy around them — but every now and then I get in a zinger that makes them laugh, and nothing makes me happier.  I actually like the eye-rolls too, because it shows me they have some comedic taste.  It makes me work harder for those precious laughs.
What was the last thing that made you lol or the funniest memory?
This is a tough one to answer, strangely – because I literally spend a big chunk of every day laughing.  I laugh with co-workers in the writing room, or with the actors on the set, or at home with my wife and kids — I'm very lucky to just be having fun all day long.  To pick one moment — that's hard work!
Season 2 of The Stanley Dynamic launches on YTV, February 27, 2017 weeknights at 6 p.m. The series is shot in Toronto and produced with Amaze Film + Television Inc. in association with YTV. Animation is produced by 9 Story Media Group.