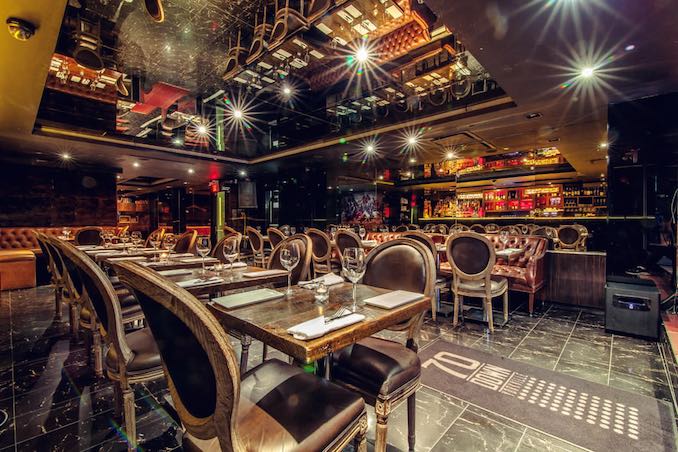 Toronto is filled to the brim with fantastic foods from across the world. I live amid Little Portugal, there is a Little Italy, Korea, Chinatown. It is great. However, I had not yet had the chance to try some of the Eastern Mediterranean Cuisine flavours in this city, so when I heard I that 70 Down was serving up modern Moroccan and Afghan inspired flavours, I was pretty excited.
Before we get to the food, it is worth pointing out that these guys serve up pretty good cocktails too! I love a good gin based drink, so the 70 South Side hit the spot for me. Gin, lime, cucumber, peppermint bitters and cracked black pepper – delicious!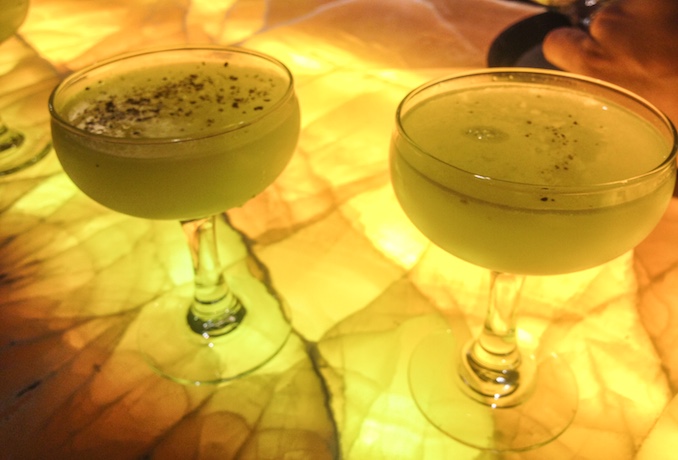 70 Down were also serving up a sweeter speciality cocktail – the Cyn Cyn sour made with bourbon, amaro, lemon, syrup, egg white and chocolate bitters. If cocktails for desert are an acceptable thing to do then I definitely would suggest getting involved with this sugar delight.
Okay food – great. Flavours of the Middle East pepper the menu; lamb, chicken kebabs, halloumi all accompanied with fresh herbs and salads. Alongside traditional dishes were some interesting fusions; fish tacos with a decidedly Moroccan twist plus beef and onion dumplings accompanied by a perhaps Turkish inspired mint and garlic yogurt.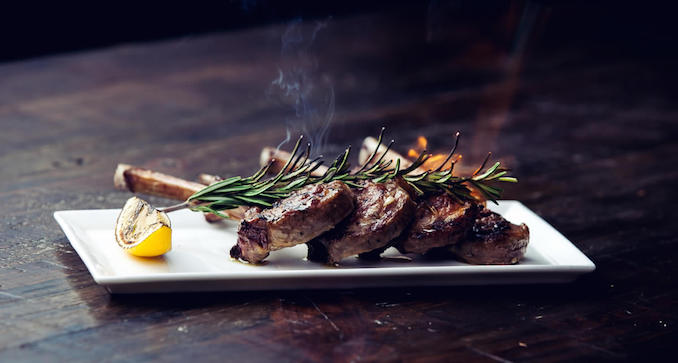 My favourite little tasters of the evening were hands down the "Bolani," home made dough parcels filled with potato, caramelized onions, fresh thyme and moosear. Love love loved them. Aside from that, the food was all good – hurrah for Mediterranean Cuisine tapas!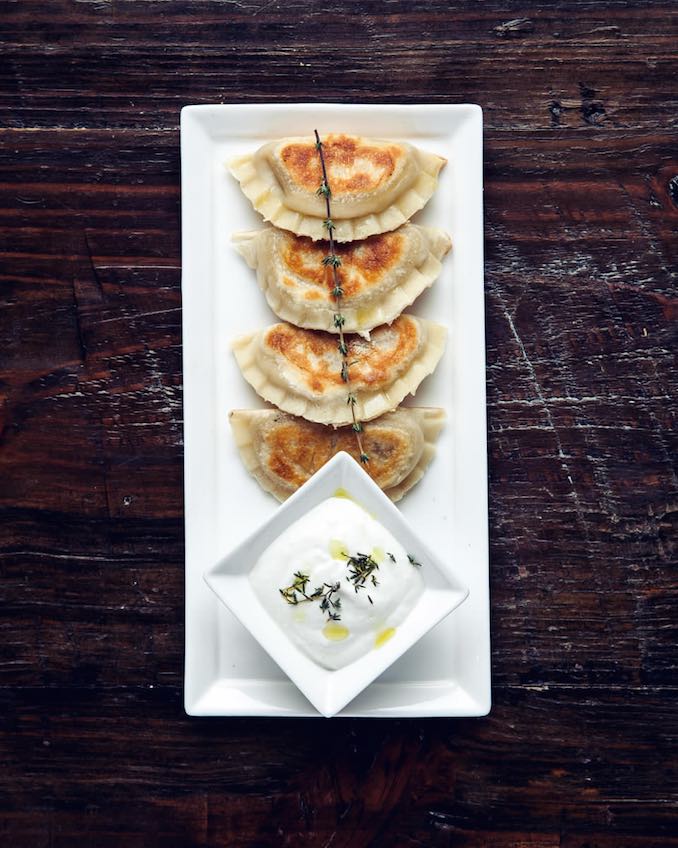 If you fancy trying something a touch different here in city of fabulous flavours, I would say venture up Yonge to 70 Down. Raise a minty 70 South Side to the sky and get noshing.
70 Down is located at 70 Yorkville Avenue. Find their website here.