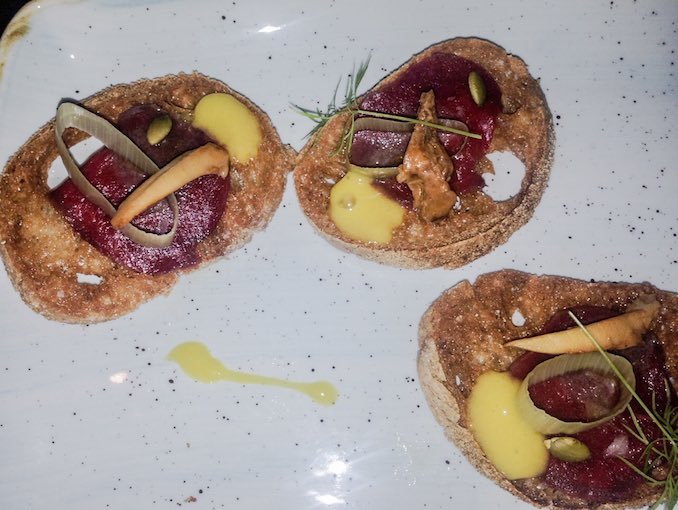 There is a new bar and restaurant in town and not only is it serving up some truly fabulous cocktails, it also has some very weird and wonderful food on the menu for brave foodies to try.
I couldn't have been more thankful for the dim and sultry lights of trendy new Parcae (inside the Templar Hotel) on Tuesday night. It was blowing a gale outside and the venue was certainly a safe haven. A safe haven with awesome cocktails? Fine by me.
For clear and obvious research purposes, my friend and I took it upon ourselves to try every cocktail on the menu and can now tell you in detail what you absolutely need to order…you're welcome.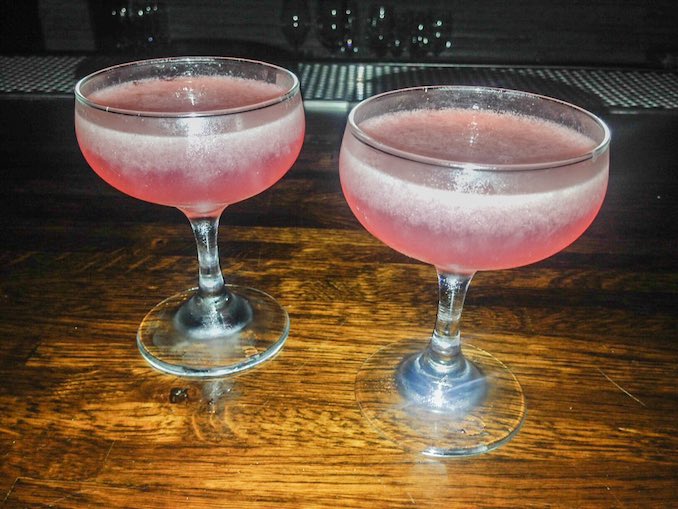 Polishing off our welcome bubbly, we opted first for the Templar because we figured this has got to be the signature drink.  Made with bulleit rye, angostura bitters, lemon juice, cherry herring and good old Canadian maple syrup, this was a nice and sweet introduction to our evening.
Next up we went for Aphrodite which was comprised of Chilean pisco, pama pomegranate liquor, lime juice, syrup and egg whites. I was a fan of the nice glass this fruity little number came in. All good here.
Oh food, yes, that was happening in nibble form too. I had a snack on some sturgeon one marrow chips, which were tastier than they sound, as was the minced pig heart ravioli in some kind of a "back fat" sauce. Ergh. But yum. Things were taken a touch too far with some fried lambs brains. No. Just no.  Luckily there was some yummy horse carpaccio and some hearty grilled octopus to put all memory of eating brains out of my brain.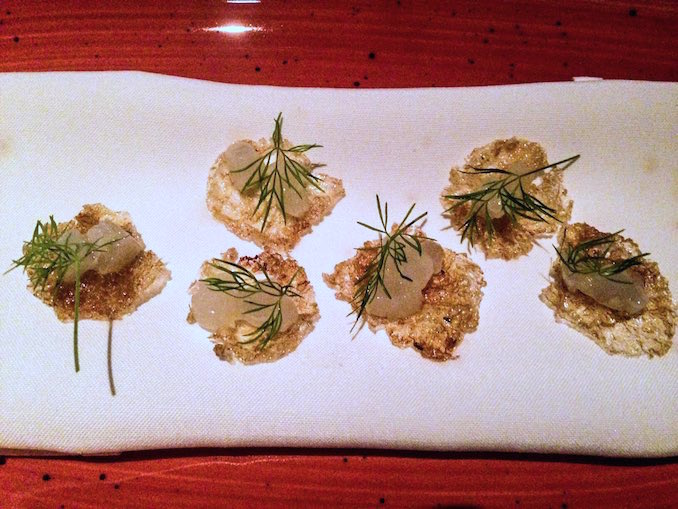 Back on the cocktail mission! Next up we had a palate cleansing Cumbersome which included triple sec, lime, cucumber puree, agave and pepper infused cazadores.  This was quickly followed by my favourite cocktail of the evening; the Illuminati which was made of all good things (gin sage, lime, chartreuse and topped with lavender foam). This was a deeeelight and would be my go to recommendation for Parcae.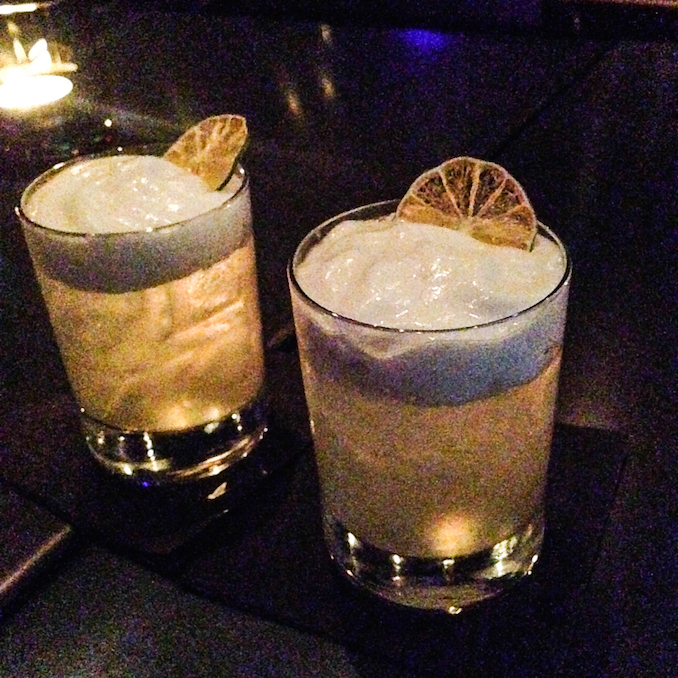 Some glorious little raspberry jam filled donuts were circulated, which ended the evening on a gloriously sweet note. These little beauties were a far cry from the horror of a deep fried brain…
I heartily recommend you go and check out Parcae's cocktail menu and of course I dare all brave foodies to try the food. For those who don't revel in eating vital organs, I would recommend sticking to the horse and octopus, which were very tasty indeed.
Parce is located in the Templar Hotel on Adelaide St West. Visit their website here.