Sustainability is a word that is slowly making its way into people's vocabulary and a concept that is slowly making their way into people's minds. Of course, in an ever increasingly consumerist world, the practice is becoming even more important. Why waste when you can create? This is very much a notion Actinolite uses when creating their sustainable Canadian cuisine.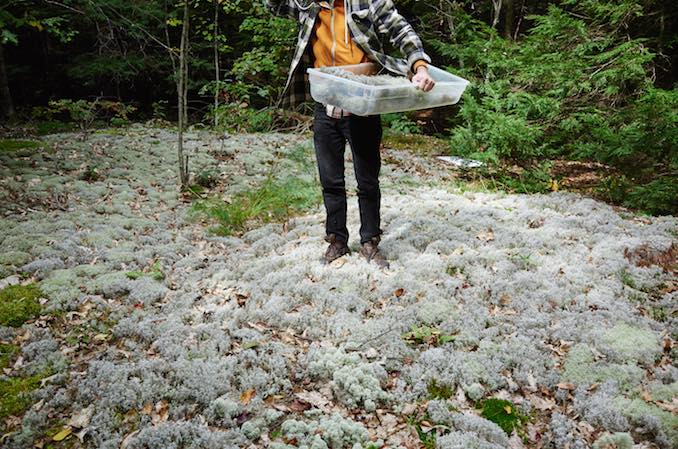 Surprisingly, we heard about Actinolite at an event for Ford, who share the same ethos. Yes, Ford, the car manufacturers. Sorry, you lost me? Ford? Yep. Like Actinolite, Ford are working with naturally sourced food by-products to fit their cars and are looking at ways to use sustainably sourced materials in their production line. An unlikely duo, sure, but that didn't stop Actinolite and Ford joining forces to create this glorious, locally and responsibly sourced (often foraged), eight course meal with some brilliant wine pairings.
Starting off with a couple of delectable snacks and a delicious Brut Blanc from Nicholas Pearce Ward 5, we ventured into this degustation sensation with glee. Treated to a bamboo and kelp and shiitake mushroom dish, followed by celeriac with apple and parsley, paired with a delightful Niagara Riesling, we were very much getting into the swing of the evening.
Chef Justin Cournoyer talked to us about each dish as it was delivered to our table and his passion and enthusiasm for his work was entirely infectious. I strongly believe that eating food in which you know the level of attention and love that has gone into creating it makes it that bit more delicious.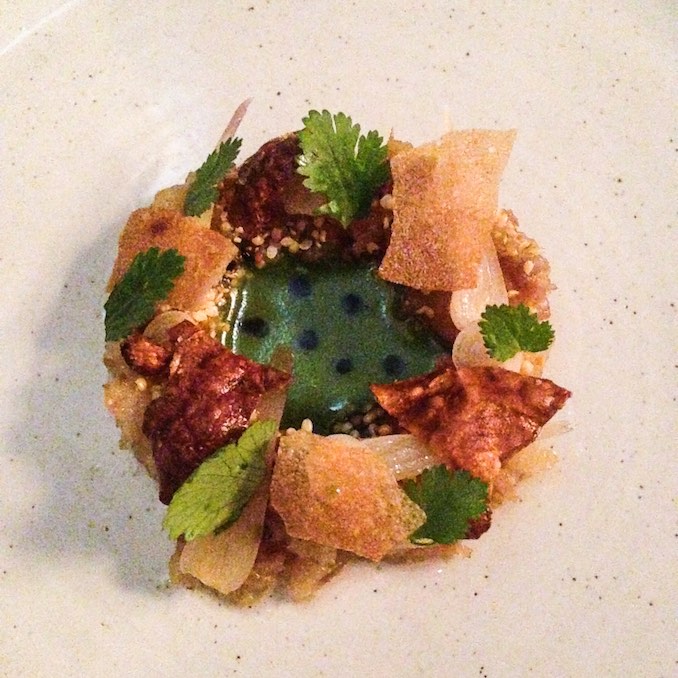 Next came two of my favourite courses of the evening; diced scallop with barley koji followed by beans with capelin. What a delight to try something new; the capelin (a Newfoundland fish) were salty and flavoursome.
Next up we enjoyed an absolutely delicious Jerusalem artichoke with smoked tuna accompanied by a brilliantly paired Stanners Pinot Noir. Following that, we were gifted a surprise extra course – a veggie pot roast served in a broth. What a joy!
Nearing the end of our food journey, we enjoyed the richest of the savoury courses; glazed braised beef with kale and garlic. What a genuine treat! The beef was a perfectly tender medium rare…yum yum yum.
OKAY THE DESSERT!
Let's talk about how great this was. Firstly, there were edible caramelized leaves (!) Secondly, there was chocolate, and thirdly, it was all sitting on a tangy poached pear ; a match made in heaven. The birch leaves were important to Chef Cournoyer, who foraged them himself. I, for one, am sold on sampling anything and everything than can be safely consumed for nutrients. Leaf me up!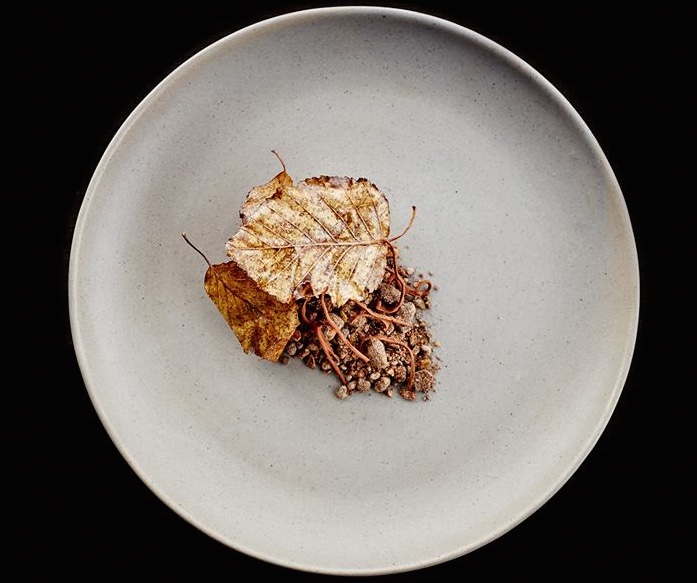 Dining at Actinolite was certainly an eye opening experience and, even for a foodie, I learned a lot. If you like fine dining with a little story behind it – this place is for you.
You can enjoy a seven course sustainable Canadian cuisine menu at Actinolite for $90 + $65 for the wine pairing. If you would like a slightly smaller scale feast, you can enjoy four courses for $60 + $40 with wine. Undoubtedly this will include a couple of added extras such as bite size snacks and insider knowledge from the team.
Actinolite is based at 971 Ossington Avenue, Toronto.