Jay Douglas first appeared on stage in Montego Bay, Jamaica when he was a youth. In over 45 years of entertainment, Jay has developed a wide-ranging repertoire of American Blues, West Indian Rhythms, Jazz Standards combined with fancy footwork and incredible on-stage charisma. In the early '60s, Jay fronted the R&B group "The Cougars" who with their skill and verve lit up the city of Montreal as well as Toronto's Yonge Street nightclubs in the late '70s with Soul Funk and Reggae.
Over the past 10 years, Jay has performed around the world, and at annual Toronto events such as the Beaches Jazz Festival, Jerk Fest, Canadian National Exhibition, Yonge and Dundas Square, and a Taste of Lawrence. Jay was proclaimed winner of NOW Magazine's Toronto's "Best R&B Act" in 2006, and "Male Reggae Vocalist of the Year" at the Annual Toronto Reggae Awards in 2007. During this time Seattle, Washington-based promotions company, "Light in the Attic", made Jay their band leader for the "From Jamaica to Toronto" concert launch at the Harbourfront Centre in Toronto in July 2006. This successful show was successfully led by Jay in both Vancouver and Montreal. Jay was nominated for "Reggae Recording of the Year" at the 2012 JUNO Awards and was the recipient of the "G98.7 FM Entertainment Award" at the Harry Jarome awards that same year.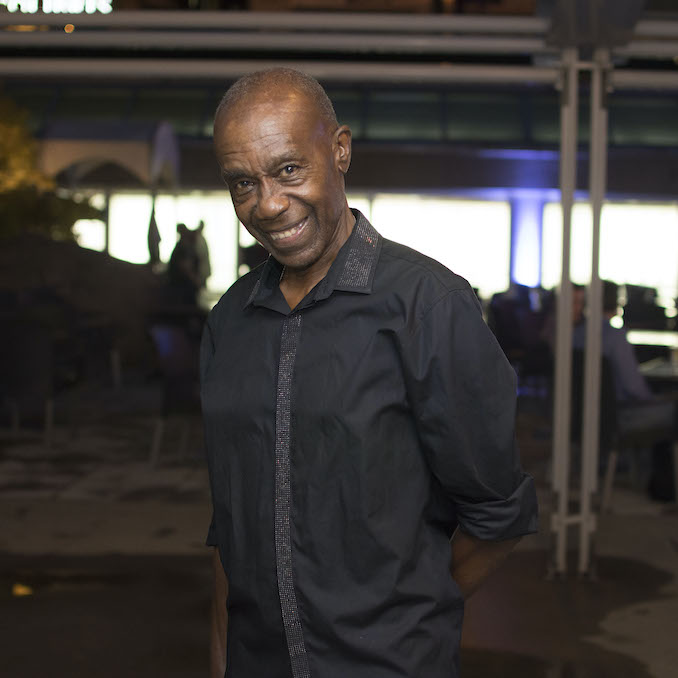 Name: Jay Douglas
Genre: Reggae, soul, R& B, Jazz & Blues.
Founded: Many moons ago, I've been grooving with my fans all over the world, it's a great ride.
# of Albums: 6 Albums, I've recoded 6 albums, some soul and reggae also some singles.
Latest Single: Jah Children
Latest Video: Jay Douglas Featuring General Trees Jah Children [Official Audio]
Favourite Restaurant:
Da house of Jerk in Rexdale. I love their menu, great service
Favourite band as a teenager:
James Brown & the Famous Flames, the hardest working man in show business.
Favourite band now:
Earth, Wind & Fire. I love their spiritual energy
Guilty Pleasure Song:
Come And Go With Me Over To My Place by Teddy Pendergrass, I love that Philly soul.
Live Show Ritual:
Praying with the guys and meditate.
Favourite local artist:
Love listening to Jackie Richardson, I enjoy her live shows, real pro.
Sneaky Dees nachos, pasta from Terroni or a superfood salad from Fresh?
love superfood salad, very filling.
Queen or College St?
Both streets are like ice cream of different flavors, love them both.
EP or LP?
Always good to hold a vinyl LP, then sit back and enjoy the organic sound.
Early bird or night owl?
I've been an night owl all my life, bring on some late show, music and a glass of wine
Road or studio?
Love been on the road, very rewarding in so many ways, try touring across this beautiful country, God bless Canada.
Swiss Chalet or Roti?
I love Swiss Chalet's soup and the herbs on their chicken.
Where can we follow you?
Spotify | Website | Twitter | Facebook
What do you have coming up?
Follow for news!