For our latest featured charitable choice, we spoke with Kim Duffy, founder of the charity WaterStone Foundation, about her work building a support and treatment system for those with Eating Disorders.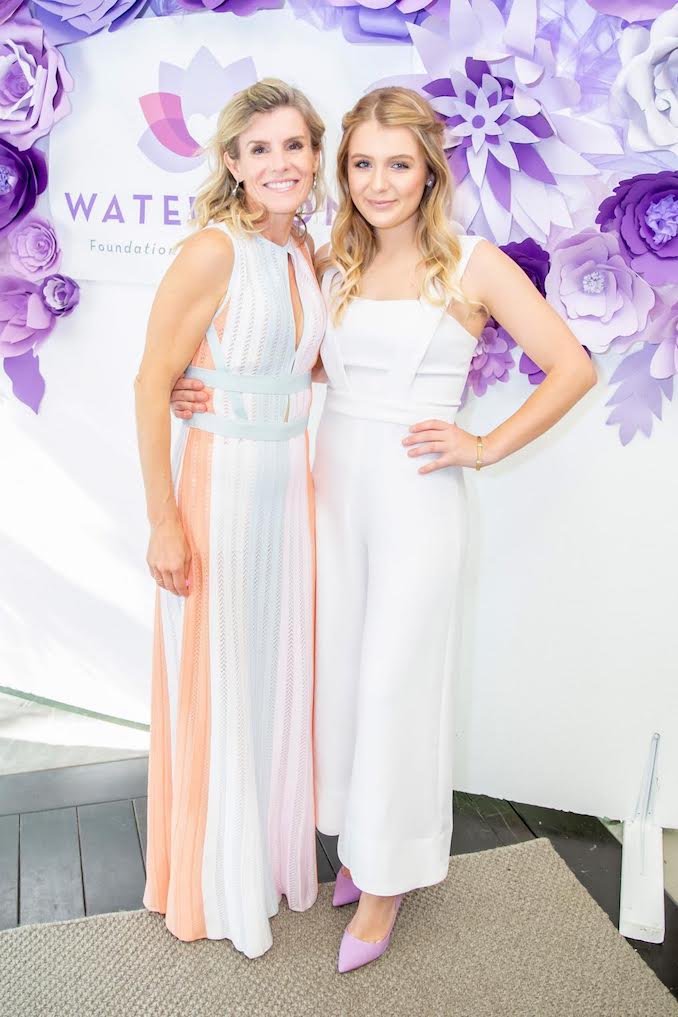 Describe your charity/non-profit in a few sentences.
"WaterStone Foundation is a charity that helps Canadians with an eating disorder access lifesaving outpatient treatments. Our mission is to be there for those who need it most.
Through our Financial Aid Program and education programs, we want to make sure that those battling an eating disorder get access to treatment and are 100% supported from diagnosis to treatment to recovery."
What problem does it aim to solve?
"Sadly, one in ten people with an eating disorder lose the battle. This is an incredibly large proportion. But, with the support of charities like ours, we're hoping to change that by continuing to raise the awareness of eating disorders and looking at innovative ways to help individuals. With early identification and getting the right treatment, we know outcomes are better and full recovery is possible. It can quite literally be the difference between life and death."
When did you start/join it and what made you want to get involved?
"In 2013, my daughter overcame an eating disorder, something that keeps me motivated and inspires me to work hard for everyone we support now. Through experiencing the process first hand, I noticed there were a number of gaps in the public health system. With this in mind, I went on a mission to launch WaterStone Foundation to help bridge this gap!"
What was the situation like when you started?
"One of the biggest problems faced back then – and still now – is access to treatment. There continues to be long wait times to seek professional help. We waited several months for an initial assessment and unfortunately, this continues today. Psychological treatment is expensive and 80% of outpatient services in Canada are private. A pillar of WaterStone Foundation's offering is the Financial Aid Program, which is designed to help these individuals and their families, and what we work hard to provide for all of those in our care."
How has it changed since?
"A lot has been done to raise the profile of the severity and scale of the eating disorder epidemic, which is a fantastic step in the right direction. Everything we – along with other eating disorder charities – do is to campaign to drive awareness of just how many are impacted by eating disorders, and this notion has definitely gained traction all over the world.
Over one million people are thought to have an eating disorder in Canada, and more than ever society recognises that more support is needed to help reduce this number. Since 2015, we have provided almost $150,000 in financial aid, and in 2020 we plan to help 20 people get access to early identification and outpatient treatment."
What more needs to be done?
"In the last two years, 1,400 people have attended one of our workshops that set out to provide intel about how to prevent, detect and treat eating disorders. To build on this, local authorities need to ensure more is done in schools and workplaces to further disseminate this knowledge so that everyone knows what to look out for, or even recognise that they themselves have an eating disorder."
How can our readers help and do you have any events coming up?
"Eating Disorder Awareness Week runs from February 1 to February 7, and to commemorate the occasion we have teamed up with some of Toronto's best restaurants to raise money to help provide more people with access to treatment.
"Visit our social pages to find out where you can brunch or lunch or wine and dine throughout February to make a difference to someone battling with an eating disorder!"
Where can we follow you?
Website | Facebook | Instagram
PAY IT FORWARD: What is an awesome local charity that you love?
"I have admired and supported the work of Best Buddies Canada for several years. Best Buddies believe that friendship is important in the development of all people, and provides students with or without an intellectual disability with an opportunity to meet new people and make new friends. Everyone needs a friend and everyone should be included."