TinyPurring is an all-volunteer, no-kill, cat rescue helping rehome cats mainly operating in the South Etobicoke area. We spoke with volunteer Amanda Davanzo to find out more about what they do.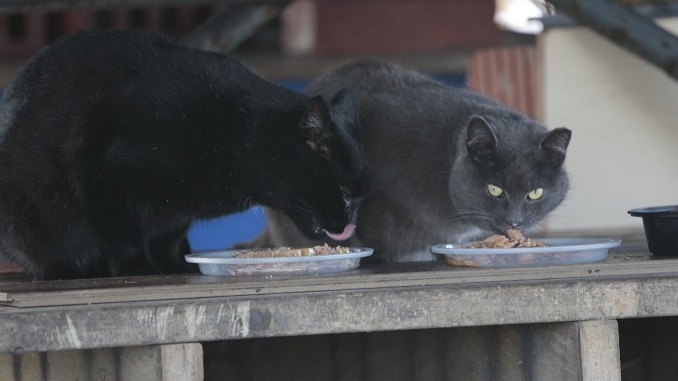 Describe your charity/non-profit/volunteer work in a few sentences.
TinyPurring is an all-volunteer, no-kill, cat rescue helping rehome cats mainly in South Etobicoke. We focus our efforts on community cats that would be euthanized in a traditional shelter. Our mission is to place all of our cats in loving, permanent homes.
What problem does it aim to solve?
Cat overpopulation is a problem in many cities including Toronto. TinyPurring helps with this problem by participating in TNR (trap, neuter, and release) program, feeding and taking care of community cat colonies in South Etobicoke.
When did you start/join it?
I started volunteering in July 2021. The rescue has been working in the area since 2016.
What made you want to get involved?
I joined after learning that cat overpopulation is an issue in Toronto and that TNR programs exist. There are so many rescue groups in the city working tirelessly to save cats that otherwise would not have a chance.
What was the situation like when you started?
Cats are domestic animals, when people abandon their cats and they are left outside to fend for themselves, the next generations are called feral cats as they avoid contact with humans.
Toronto's feral cat population is often misunderstood, mistreated and forgotten. The industrial area in South Etobicoke had many abandoned cats. Our work started to help them by neutering them to bring the cat population down so the cats don't suffer outside. We feed and provide them with winter shelters and find them homes whenever possible.
Our vision is that all cats in South Etobicoke will have loving, safe homes, ending the need for colonies. TinyPurring provides a foster environment for cats in transition to their permanent homes.
How has it changed since?
I learned a lot about community cats and ways to help them since I started volunteering. TinyPurring has saved more than 200 cats in 6 years and the cats on the colonies managed by the group are healthy, well-fed, and have shelters available during winter.
What more needs to be done?
This is an endless work, cats reproduce very fast and a colony that is not managed can easily get out of control where cats are not healthy and struggle to find food and shelter.
We work to educate cat owners to spay and neuter their cats, keep them indoors, and to find a rescue if they are ever in a situation where they are unable to care for their pets instead of abandoning them on the street and contributing to this problem.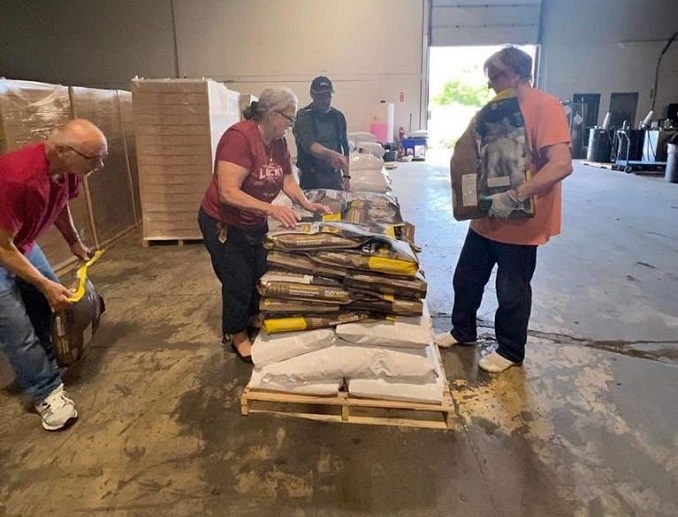 How can our readers help?
While cats are adept at surviving outdoors, the harsh winter months can make it very difficult for them to find food, water and shelter. We feed cats and provide winter shelters in colonies in South Etobicoke and currently need
supplies and volunteers to feed them.
Ways to support us:
● Sign up and volunteer with TinyPurring Rescue for 1.5 h per week by feeding colonies in South Etobicoke
● Donate supplies from our Amazon Wish List
● Fundraising for TinyPurring: eTransfer/PayPal to TinyPurring@hotmail.com
● Donate empty alcoholic beverage bottles and cans for return.
● Donate plastic bags, takeout containers, sheets, towels, cat supplies.
● Help us find adopters, foster homes, and feed colonies.
● Volunteer time to other activities like social media, returning empties, fundraising, driving cats for neutering/medical care, picking up supplies, food, or other donations.
● Spread the word by sharing our social media posts.
Do you have any events coming up?
We have some cats available for adoption at the new PetValu Stockyards store (2151 St. Clair Avenue West). Our volunteers are there on weekends.
Where can we follow you?
Facebook | TinyPurring Community Village Group | Instagram | Website | Email
PAY IT FORWARD: What is an awesome local charity that you love?
Feed it Forward