First King Clothing Co. is an online clothing business that has carved its niche in the industry, offering an extensive range of attire that spans from trendy streetwear to sophisticated trench coats designed exclusively for men. But that's not all – First King Clothing Co. is breaking boundaries by catering to customers of all ages and genders, with a diverse collection that ensures everyone can experience fashion's luxury. We spoke with Jesse Scotland, the Owner and Visionary behind First King Clothing Co. to learn more about how he plans to redefine fashion for all ages.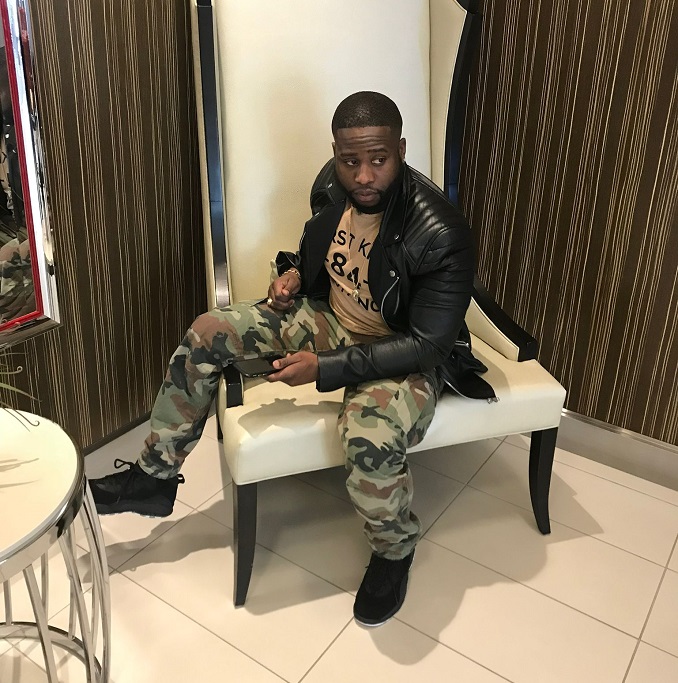 What is your business called and what does it do?
First King Clothing Co. was founded in 2017 and has swiftly emerged as a dynamic online clothing business based in the Greater Toronto Area. This remarkable journey began as a spark of inspiration for me, who recognized at an early age, the ever-evolving tapestry of contemporary fashion trends and made a decision to translate that inspiration into an accessible and vibrant clothing brand that appeals to individuals from all walks of life.
The name "First King Clothing" is personal and has symbolic importance. Being the first and only son in the family, I wanted a name that reflected my unique position and passion for clothing. What sets this venture apart is its remarkable versatility, offering a comprehensive variety of attire that caters to a diverse clientele. From the latest streetwear trends that resonate with the youth to meticulously designed trench coats tailored exclusively for men, First King Clothing Co. has left no fashion stone unturned. What's truly commendable is the company's commitment to inclusivity, as it extends its creative prowess to clothing lines for men, women, and children alike, ensuring that fashion knows no age or gender boundaries.
What made you want to do this work?
First King Clothing Co. is not just a business venture for me, it's a manifestation of my love for fashion which has been a part of me for as long as I can remember. My passion for fashion isn't just limited by mere-trends – it's an integral part of my identity at this point. My journey with First King Clothing Co. has been an extraordinary opportunity to share my passion with the world and witness the transformative power of clothing in people's lives. I cherish the fact that my visions and creations have become a canvas in which individuals express their unique personalities and styles. In essence, First King Clothing Co. embodies not only my entrepreneurial spirit but also taught me that it's not just about selling clothing; it's about fostering a community where fashion becomes a means of self-expression, empowering individuals to embrace their individuality and make a statement through what they wear.
What problem did you want to solve with the business?
When I first created First King Clothing Co., my mission was to create a brand that sets it apart from the larger, more established brand names in the fashion industry. It was founded on the principle that high fashion shouldn't come at an extravagant price tag. I made a commitment to democratize fashion, ensuring that everyone, regardless of their budget, can have access to clothing that not only looks and feels high fashion but also allows them to express their unique tastes and personalities. In essence, First King Clothing Co. embodies my belief that fashion should be inclusive and attainable.
Who are your clientele/demographics?
First King Clothing Co. stands as a brand of inclusivity and accessibility in the fashion industry, with absolutely no restrictions on its clientele or demographics. My brand caters to the needs of people, no matter their age or gender. Although located in the Greater Toronto Area, I proudly promote diversity and multicultural essence with my business.
How does your business make money? How does it work?
First King Clothing Co. operates as an online clothing business, offering clients a convenient and modern shopping experience. We have a user-friendly website at their disposal, where customers can effortlessly browse through our catalogue and place orders with ease, including the payment process, allowing transactions to be completed directly through the website, and providing a secure and hassle-free checkout. Whether customers prefer the convenience of doorstep delivery or the flexibility of in-person pickup, First King Clothing Co. caters to their preferences.
Orders can be shipped to their desired address, or for those who wish to minimize wait times, convenient pickup locations are available.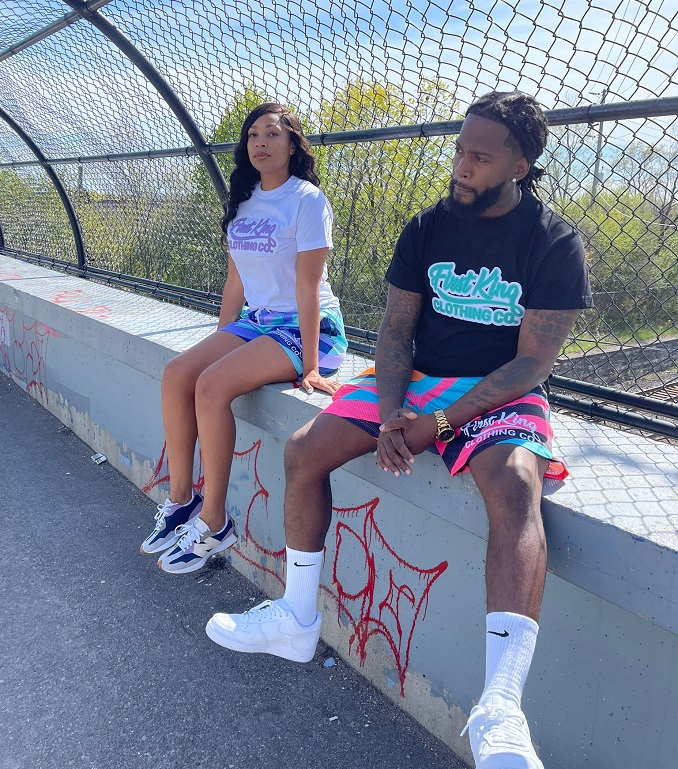 Where in the city can we find your profession?
First King Clothing Co. is located in the GTA, where it calls home, but the essence of First King Clothing Co. is truly online, making it accessible worldwide through our engaging and user-friendly website.
What is the best question a prospective customer could ask a member of your profession when comparing services?
When comparing services within the fashion industry, one of the best questions a prospective customer could ask is, "What sets First King Clothing Co. apart from other brands?" First King Clothing Co. is not just a brand, it's a lifestyle. At First King Clothing Co., we take immense pride in using the best resources available to create extraordinary pieces for our customers, all while maintaining affordability. Notably, our dedication to quality and unique designs has even caught the attention of individuals like Chris Boucher of the Toronto Raptors, who sought a customized piece from us. This is a testament to the uniqueness of our creations that resonate with fashion enthusiasts and professionals alike, making us a standout choice in the world of fashion.
What is the best part about what you do? What is the worst part?
The most gratifying part of working at First King Clothing Co. is witnessing our customers enjoy the brand and use it as a canvas to express their unique personalities and embrace their newfound sense of comfort and confidence. It's incredibly rewarding to know that our clothes play a part in enhancing self-expression through fashion. However, every business has its challenges and for us, the toughest moments come when we're crafting new ideas. There's a
constant battle with overthinking, a fear that our innovations may not resonate with our beloved community as we hope. Yet, it's in these moments of doubt and uncertainty that we find the motivation to push ourselves further, ultimately leading to the creation of fresh, exciting concepts that keep us evolving and relevant in the world of fashion.
Where can we follow you?
PAY IT FORWARD: What is another local business that you love?
Love to pay respect to "Speak Ur Perspective" the Podcast that features other local businesses and entrepreneurs doing great things in the city.