As the maple leaves shower the streets of Toronto, there's another wave sweeping across the Great White North: the surging popularity of online casinos. As Canada's digital landscape evolves, the realm of internet gaming is flourishing in parallel, drawing intrigue from coast to coast. This surge in online casino gaming has redefined entertainment boundaries, infusing a cutting-edge twist into the timeless lure of gambling.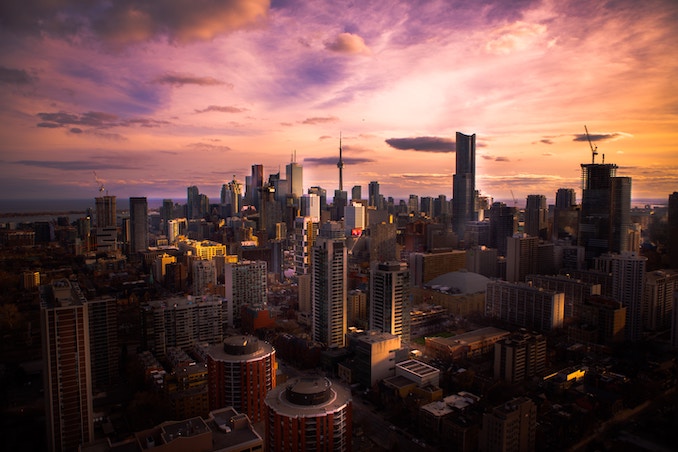 Emergence of Online Casinos in Canada
The genesis of online gambling in Canada can be traced back to the late '90s. Initially, the scene was dominated by a few offshore websites, but things quickly evolved as Canadian provinces acknowledged the potential revenue stream. Quebec became the first province to run a legal online casino, and other provinces followed suit, leading to the thriving Canadian online casino industry that exists today. The online gaming boom isn't confined solely to Canada, as reflected in the global statistics. The worldwide online gambling market size was valued at USD 53.7 billion in 2019 and is anticipated to grow at a compound annual growth rate (CAGR) of 11.5% by 2027. Interestingly, online casinos constitute a vital portion of this market.
Legal Framework and Regulation
Online gambling laws in Canada are a grey area, promoting an inclusive environment for gamers. While it's illegal to run an unlicensed online casino, Canadian law doesn't explicitly prohibit its citizens from using offshore gambling sites. This legal vagueness has resulted in a proliferation of both domestic and foreign casinos catering to Canadian players. Licensing and regulation, however, are provincial matters, and vary across the regions. The Kahnawake Gaming Commission, the British Columbia Lottery Corporation, and the Ontario Lottery and Gaming Corporation are among the key local regulatory bodies.
A New Channel of Entertainment
The rise of online casinos in Canada isn't merely a testament to the advancement of internet technologies but highlights a shift in entertainment paradigm as well. Traditional brick-and-mortar casinos still hold their age-old charm, but the convenience of digital gaming is undeniably appealing. Canadian online casinos go beyond offering just basic games like slots, poker, and roulette. The online gambling landscape in Canada now teems with a diverse range of games equipped with high-quality graphics, live gaming options, and innovative themes that cater to varied player interests.
Innovation at the Forefront
Integral to this popularity is the ceaselessly evolving technology backing these virtual platforms. The best online casinos in Canada are increasingly employing cutting-edge technologies to enhance user experience. Most notably, the implementation of blockchain technology has led to transparent gaming mechanisms, bolstering trust among players. Meanwhile, live dealer games employ high-definition streaming technology that ensures gamblers can enjoy real-life casino experiences from the comfort of their homes.
The Future of Online Gambling in Canada
Considering the internet's leap into every aspect of modern life, it's likely online casinos will continue to prosper in Canada. Significant advancements in VR (Virtual Reality) and AR (Augmented Reality) technologies can reshape online gaming, providing immersive, 360-degree entertainment that's far removed from the traditional casino experience. In addition to technology, factors such as increasingly liberal governmental attitudes toward gambling and a steady rise in smartphone usage will likely continue to invigorate the Canadian online casino industry.
Conclusion
Despite the thrill and convenience online casinos offer, responsible gaming is crucial. After all, at the end of the day, it's about having fun, rather than stepping into a minefield of potential addiction and financial mess. Online casinos have transformed the gambling landscape in Canada, offering an innovative, inseparable part of modern living. Though the future seems promising, it will be shaped by technological advancements, changes in legal framework, and our ability to gamble responsibly. For those interested in diving deeper into the world of online casinos in Canada, the best online casinos in canada can provide a thrilling yet safe starting point. The fundamental essence of any form of entertainment is enjoyment. And as Canadian citizens, we have the privilege to enjoy a safe, convenient, and enjoyable online casino experience at our fingertips. In an era where digital experiences are steadily replacing traditional ones, it's our responsibility to ensure that the transition is beneficial, safe, and delightful for everyone involved.