Jessica Lam is a Toronto Blogger and the creator of Diary of a Toronto Girl, a website that primarily focuses on life in Toronto and the GTA, including all the best things to do and the best places to eat. We had a chance to chat with her to find out more about what she does.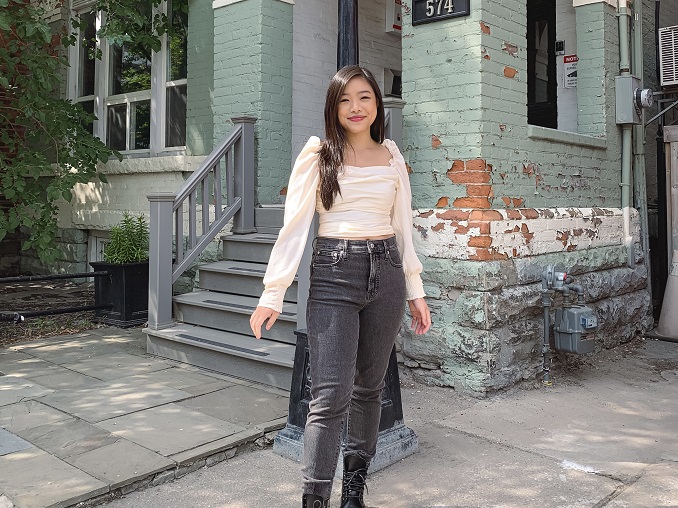 What is your channel called and what is it about?
Diary of a Toronto Girl is a blog all about life in Toronto and the GTA, including all the best things to do and best places to eat. I also like to write about other things I love, like movies and TV shows!
When did you start it? What motivated you at the beginning?
I started Diary of a Toronto Girl in 2015 as a creative outlet, and it was originally more like a diary, where I was sharing a lot about my own life. I was working as a freelance writer at the time and wanted a place where I could have my own creative freedom. Since I was already going to events and visiting restaurants for my freelance writing work, it gave me more content to write about on my own blog, but with my own personal spin.
Who were you inspired by? Any influences?
When I first started my blog, I was mainly writing about my adventures around Toronto with my friends, including any events I was going to or any restaurants I was eating at. As my platform grew, I became inspired by larger magazines and outlets, and my blog has since become more of a lifestyle website than a personal diary. I do include a lot of my own personal thoughts in my writing, but my posts are now less about me and more about helping my audience.
How would you describe your audience?
My audience is primarily millennial women living in Toronto and the GTA – just like myself! I share a lot of what I'm interested in and what I actually like to do, so I guess that resonates with people who are similar to me.
What is your creative process? Do you have people who work with you?
My partner helps me shoot photo and video content, but I do everything else myself. I divide my time between my blog and my social media platforms, which are all under the Diary of a Toronto Girl brand, but the content is all quite different. My blog features more general guides on things like restaurants and things to do while my social media highlights specific businesses or activities. I like to document things I'm already doing, so all of that content is saved for later for blog and social media posts. My days look different every day, and it really depends on what I'm most inspired to work on at the moment!
How do you monetize your content? Do you also have another job?
As a content creator, I monetize my content in a variety of ways, including display ads, affiliate marketing, and brand partnerships. I also occasionally do some freelance writing and other freelance work. Income is rarely consistent when running this sort of business, so it's super important for me to diversify my income streams.
What is your favourite piece of content you have created? 
I'm obsessed with coffee, so I'd have to say my blog post on the best coffee shops in Toronto. I also had a lot of fun creating this Kensington Market vlog!
What is the best part about what you do? What is the worst part?
I already love going out and doing things around the city, so it's really fun being able to create cool content around things I'm already doing. It also gives me the excuse to go out and try new things so I can create even more exciting content for my audience. Dealing with algorithms is probably one of the worst things as a creator, because it's not always in your control how well your content does. I've learned to not let the numbers affect me too much, and I just focus on trying to create the best content I can.
What are your future plans for your blog?
Diary of a Toronto Girl will always be primarily focused on Toronto, but I plan on expanding it and writing more about travel around Canada and the world. I love travelling and seeing beautiful places, but nothing beats coming back home to Toronto!
Where can we follow you?
You can read my blog or follow me on Instagram and TikTok, where I post a lot more everyday content!
PAY IT FORWARD: What is another Canadian content creator that you love?
Joelle Anello is a fellow Toronto creator whose content I love. She posts a lot about her life as a mom in Toronto and fun things to do in Toronto!