If the city does one thing incredibly well, it is cocktail bars. We're lucky to have so many sumptuous sips within reach to toast the sunny season. As we head into Fall, keep the summer vibes alive with these five summer cocktails. Here are the drinks and where to find them.
Mango Habanero Colada – Lavelle (627 King St. W.)

Come for the pool, stay for the Colada! Pineapples are great and everything, but have you tried a MANGO variation? No? Oh, honey it is TIME. Any cocktail supped on a rooftop in the summer sun is a good time, but the sweet and spicy blend is a real summer slapper! Remy Martin VSOP cognac, Captain Morgan rum, Mango puree, pineapple juice, coconut milk, habanero sauce, dehydrated mango and volcanic salt make for an excellent new menu item at the iconic Toronto restaurant. Honourable mentions also go to the Kiwi Thai Basil Mojito and the Pear-Yuzu Spritz. 
Meiji Restoration – Evangeline (51 Camden St.)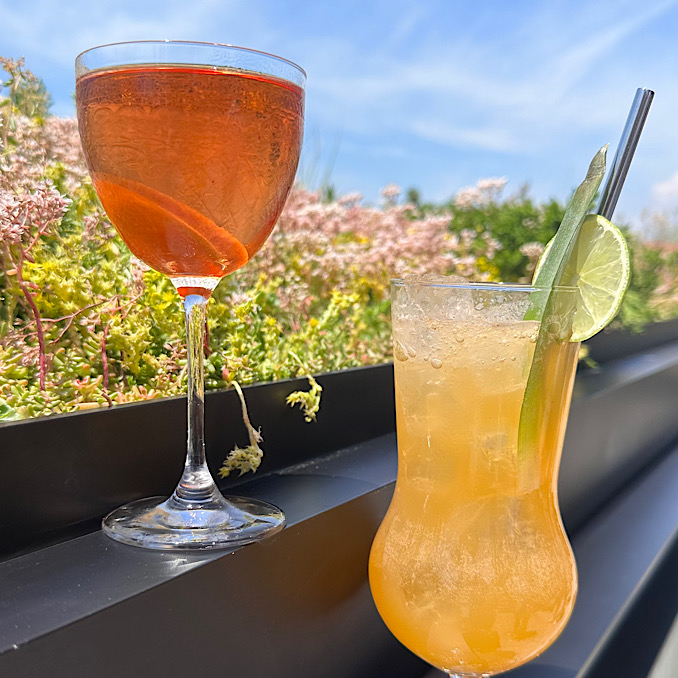 The rooftop bar of the Ace Hotel, Evangeline, is a summer hot spot we are crushing hard on! Not only do they have a "High Tropics" menu for sips on a Sunday, there are fruity flavours abound to compliment the season. Personally, I adored the spirit forward Meiji Restoration. Japanese whisky is having a moment and we're here to join it in this drink, served straight up and also featuring cocchi rosa, plum, wine and yuzu bitters. Enjoy with views of the CN Tower. 
Reverie – Clockwork (100 Front St. W.)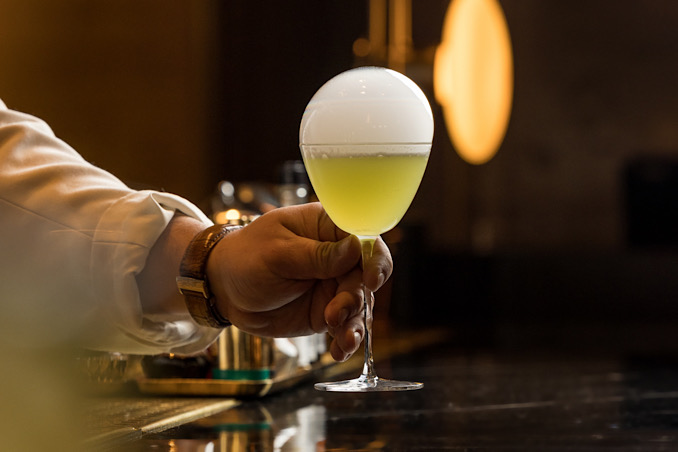 Dreamy summer afternoon vibes are served up in the form of the aptly named "Reverie" at Clockwork, one of my absolute favourite hotel lobby bars of all time. Sitting pretty under a grand art deco style clock (Clockwork…get it…!) in the lobby of the ever stunning Fairmont Royal York, this bar has a sumptuous schmaltz about it all year round, but offers air conditioned respite from the heat in the summer. With a brand new menu designed by 2021 World Class Global Bartender of the Year and 2022 Canada's 100 Best Bartender of the year, James Grant, there has never been a time to meet for a high class swill in the heart of the city. 
The Reverie is not only a delight to behold (hello Instagramable smoke bubble of olfactory dreams), it is made up of some sumptuous summery flavours too; Plantation 3 Star rum, Saint James Rhum Agricole Blanc, fino sherry, lime, pandan, lemongrass, lime leaf, allspice, sugar and coconut. 
 Pandan – Mother Tongue (348 Adelaide St. W.)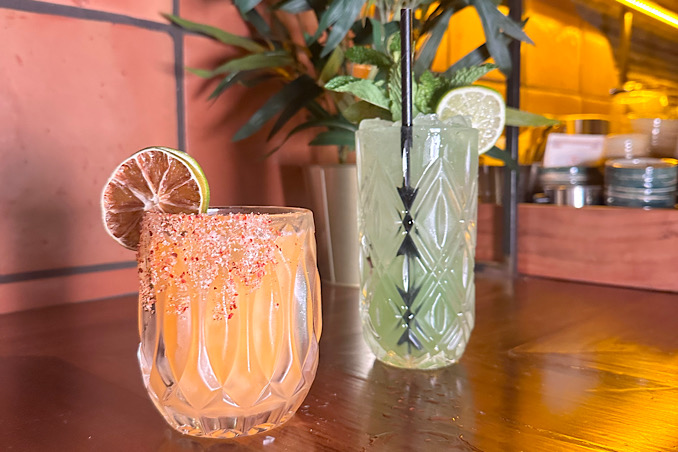 A cocktail bar and excellent pan-Asian restaurant in it's own right; Mother Tongue really does have it all and is the type of bar to retire on a summer's evening after a day out soaking up the rays (although, to be fair, it's a cool spot all year round). So, what to order? Summer always screams mojitos to me and Mother Tongue have a delightful riff. The Buko Pandan features house coconut rum, cachaça, lime, mint and soda. Long, bubbly and refreshing, this is a real feel good hit of the summer. 
The Mari – Vela (90 Portland St.)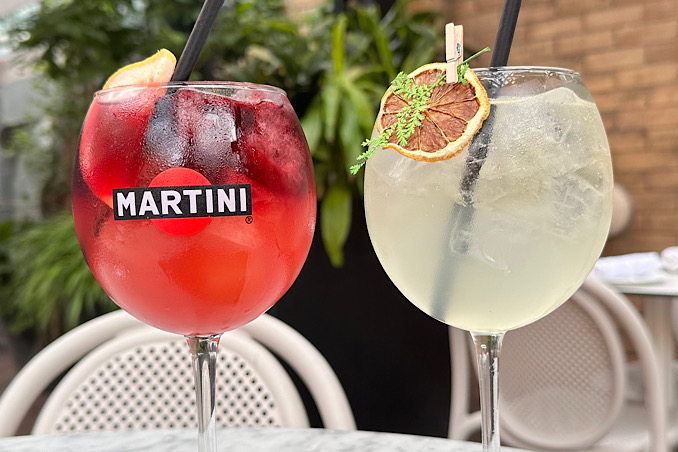 Speaking of bubbly, Portland Street gem, Vela, has a dedicated "Spritz Garden" patio and both the snacks and sips menus are bangin'. Trust me.  While the cocktail programme is a real all-rounder (and pioneered by Toronto cocktail king, Robin Goodfellow), I'm all about an Italian vibe spritz this summer because, well, naturally … right?!  The "Champagne Cocktails"  menu features some crackers, my favourite of which has to be a toss up between  The Mari ( Martini Fiero, grapefruit, oro blanco and lambrusco) and The Crispy Clean (Dillon's Gin, vermouth, balsam fir, lemon and prosecco).  I think the edge has to go to The Mari as, truly, Lambrusco is having a moment and I'm so very here for it.
Cheers to a longer summer in the tastiest city in Canada! 
Oh, and remember, always tip your bartender: they're working hard to make this season delicious!