Myth Restaurant, a beloved culinary gem in the heart of King West Toronto, is thrilled to announce its highly-anticipated reopening. The restaurant, with its deep-rooted commitment to sharing the traditions and values of Greek hospitality, invited media guests back to experience an authentic Greek dining experience that promised to transport them to Greece.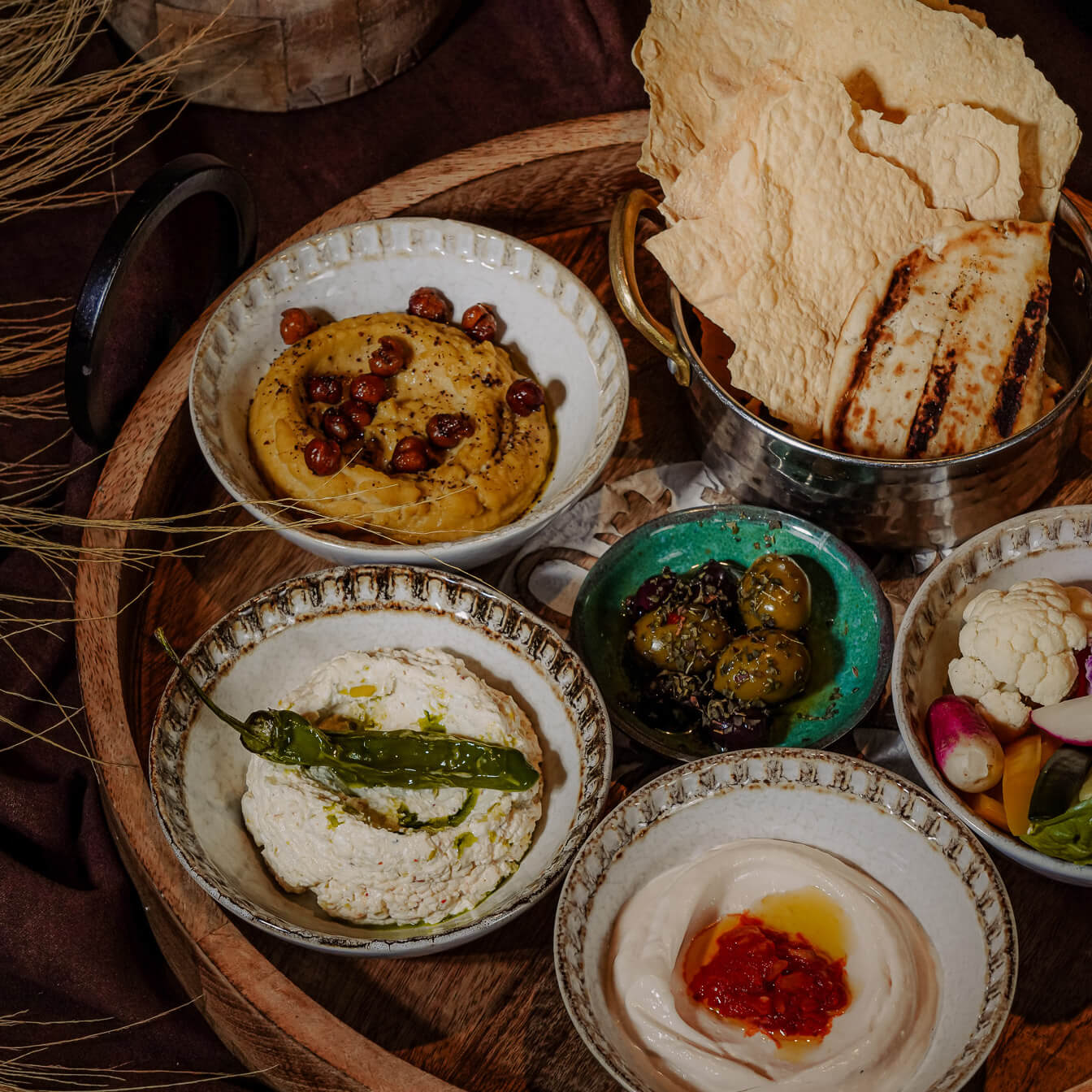 Embracing Greek Hospitality
"Myth is more than a restaurant; it is a true embodiment of Greek hospitality," says Eileen Tsoumaris, co-owner of Myth. "As we eagerly reopen our doors, we are delighted to welcome back our cherished guests and invite them to once again experience our traditions and values. At Myth, every dish, every sip, and every moment of service is a heartfelt invitation into our home. Myth is your home away from home, where you can immerse yourself in the true spirit of Greece."
Despite the temporary closure caused by a fire in February, the passionate team at Myth remains unwavering in their commitment to providing an extraordinary ambiance that reflects the roots of Greek culture.
A Delectable New Menu
With careful consideration of their loyal customers, the team at Myth has retained popular dishes that have captivated guests, including their signature Paidakia Lamb Chops entree and popular Mezzedes Saganaki and Myth chips. But the reopening also brings enticing additions to the menu, curated by visiting guest Chef Nikitas Pirgis and Myth's Executive Chef, Sergio Abrunho. These additions showcase an exquisite fusion of Greek recipes and innovative culinary techniques, ensuring that guests can indulge in true traditional dishes, authentic to the Aegean Sea island of Cyleades.
Here are some of the delightful new menu offerings that await visitors at Myth:
• Tsipoura: A wild red sea bream carpaccio accompanied by a medley of flavors such as fennel, tomato, citrus zest, and fresh oregano.
• Astakomakaronada: For a pasta experience like no other, savor the Astakomakaronada, which blends long Greek pasta with a whole lobster, bisque, tomatoes, and fragrant basil.
• Moskari Kebab: Featuring a succulent filet mignon kebab enhanced by the combination of florina pepper, broccolini, smoked salt, and yogurt tahini.
A Drink Menu to Complement the Cuisine
In addition to the culinary additions, Myth has also introduced a new range of innovative cocktails that are a must-try. These carefully crafted drinks perfectly complement the flavors of the cuisine and immerse guests in a truly Greek experience.
Don't miss out on these standout cocktails:
• Medusa's Margarita: Meticulously crafted with Cazadores tequila, Cointreau, melon, lime, and cucumber, this refreshing cocktail will transport you to the shores of Greece.
• Breakfast in Mykonos: Indulge in the blend of Tanqueray no. Ten, grapefruit, lemon, fig, and soda that makes up this delightful drink.
Myth is eager to welcome back their valued guests, ready to create unforgettable memories through exceptional Greek cuisine, culture, and hospitality. The story continues at Myth, and the team can't wait to share their passion for Greece with you once again. Yamas!