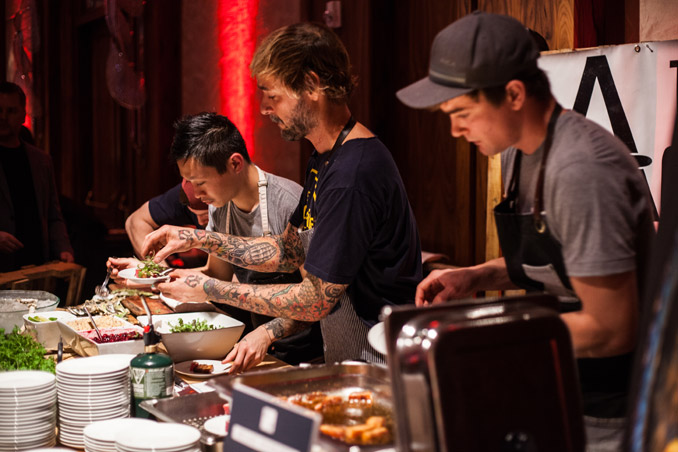 That's it! I'm packing my bags. As a food lover I will. travel. for. food. So, when we were invited to Air Canada enRoute Magazine's Top 10 Best New Restaurants in Canada gala evening there was no hesitation. Having a taste from each on this list was a trip in itself. The innovative and creative dishes presented by each chef offered worldly flavours with a sense of familiarity. A winning combination that makes us pine for more.
Congrats to the three Toronto establishments made it to the list: DaiLo, Bar Raval, and Yasu.
Here are the Top 10 Best New Restaurants 2015 …and definitely worth putting on your bucket list.
PIGEONHOLE (Calgary, AB)
PORT CITY ROYAL (Saint John, NB)
PILGRIMME (Galiano Island, B.C.)
DAILO (Toronto, ON)
BAR RAVAL (Toronto, ON)
ANNALENA (Vancouver, B.C.)
ADELAIDE OYSTER HOUSE (St. John's, NFLD)
YASU (Toronto, ON)
ENOTECA (Winnipeg, MB)
SOIF (Gatineau, QC)
Here are some of the dishes we savoured at the event and trust us when we say we can't stop thinking about them. Go ahead and drool…better yet, go and visit them.
Pigeonhole's Rabbits and Donuts served side by side but at first glance the rabbit tricked my eye as it was presented as thinly sliced mortadella next to the warm "donut". Playful and definitely refusing to be pigeonhold is a win.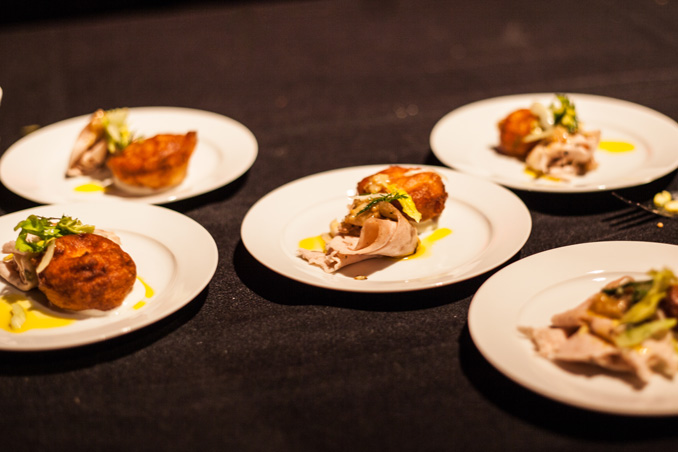 Port City Royal's sturgeon mousse with caviar on buckwheat toast we started off with this dish. Chef Jakob Lutes' velvet smooth mousse elevates our love for east coast seafood.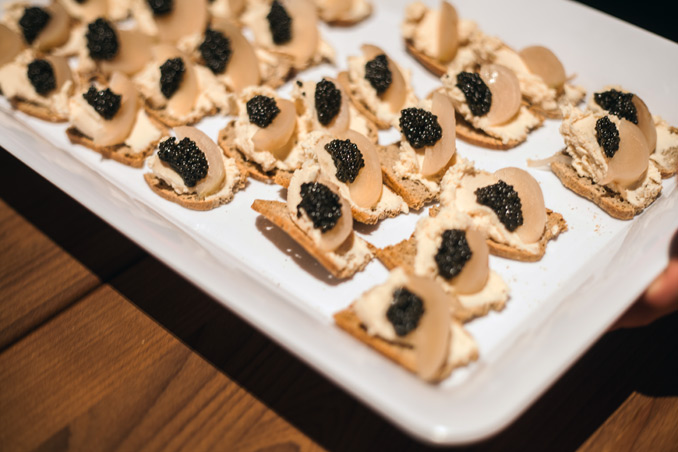 Pilgrimme's Galiano potatoes cooked in whey, charred buttermilk, smoked and pickled bull kelp, sprouted buckwheat offered a perfectly cooked potatoes with a bit more depth and texture with a hint of smoke that have turned the humble root veg into a star rather than a sidekick.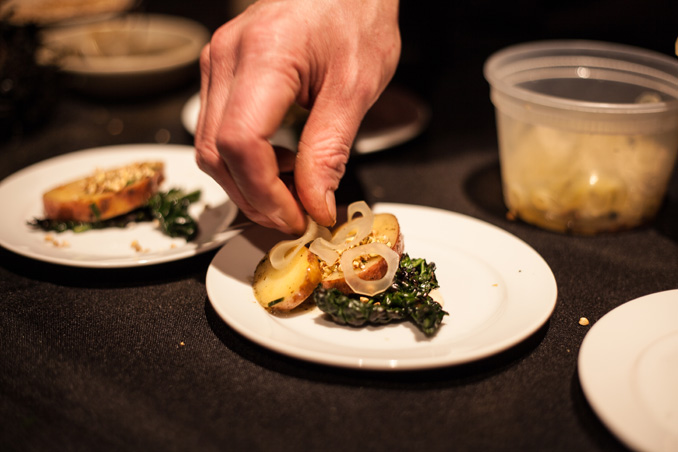 DaiLo's pumpkin dumplings with truffles, nut crumble, brown butter soy, "white rabbit" candy glaze was a real stand out. In just one bite we agreed that we could have devoured a hundred more and we are dreaming of ways to use White Rabbit candies now thank you Chef Nick Liu.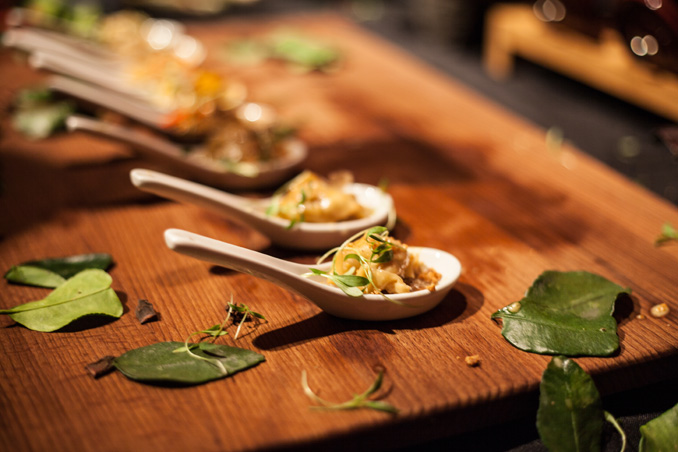 Annalena's oysters with fois gras. Most people would think it would be an unlikely combination but surprisingly played well! Sitting pretty on a bed of sea salt this sweet bi-valve is a sexy head turner.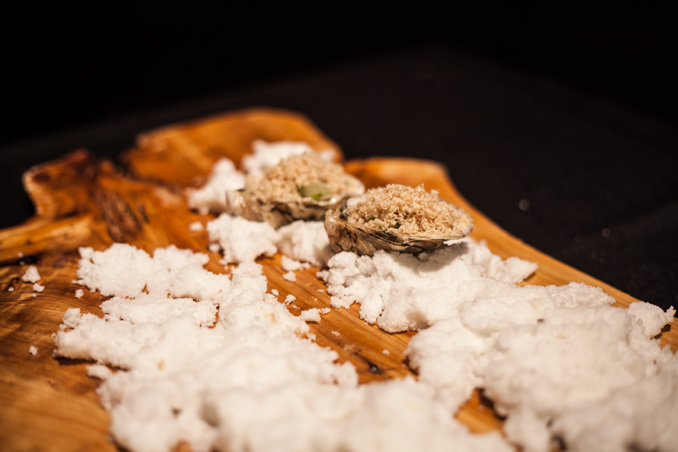 Adelaide Oyster House's "NFLD BLT" Pork belly, lingonberry compote, torched tuna and freshly shucked oysters with NFLD spruce mignonette complete with east coast hospitality. It's familiar dishes created in unexpected ways.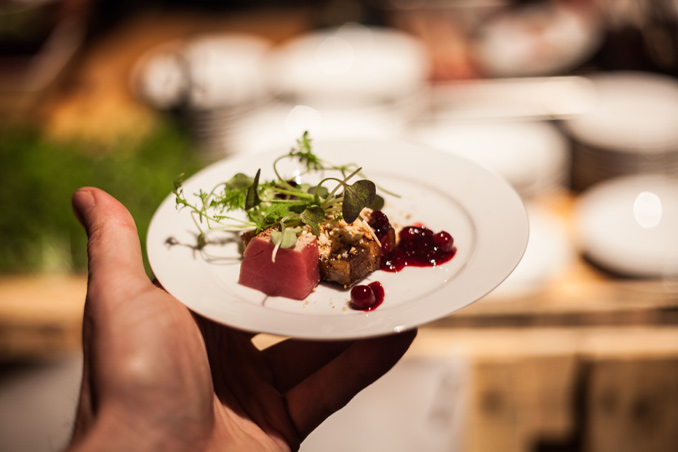 Enoteca's eggs, chickpeas and artichoke is a beautiful example of flavours that work together in perfect harmony.  Flavours do not jockey for the limelight but proves that it's the sum of all parts that make this a winner.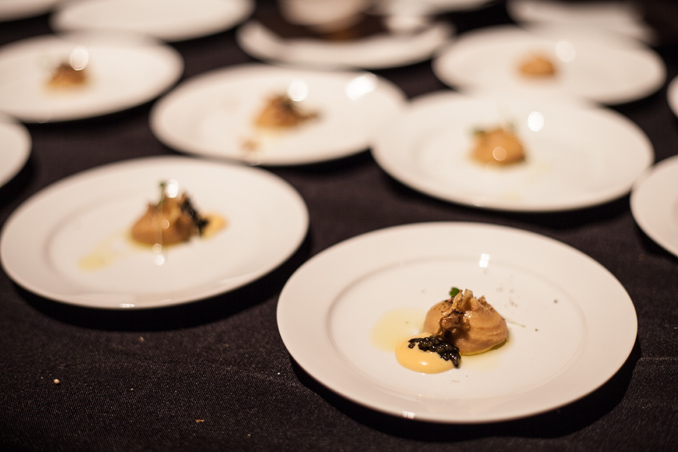 Soif's Squash with duck breast, smoked garlic, sage and brussel sprouts had all the textures, flavours and presentation that makes your eyes go wide. If this was a fireworks show, Soif would be the finale giving us that  breathtaking and unforgettable moment.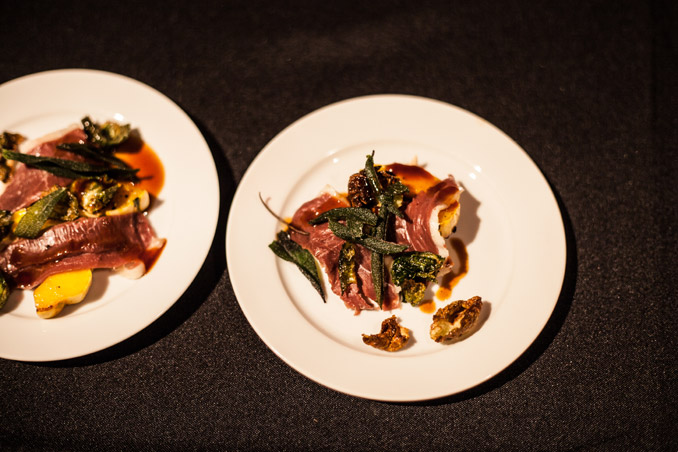 Read about it all in the November issue of Air Canada enRoute Magazine in-flight or online now. www.enroute.aircanada.com