Who lives, who dies, who tells your story?
The Hamilton Exhibition has just opened in Chicago, so if you were planning a city break any time soon, make that one of thousands of reasons to visit the Windy City.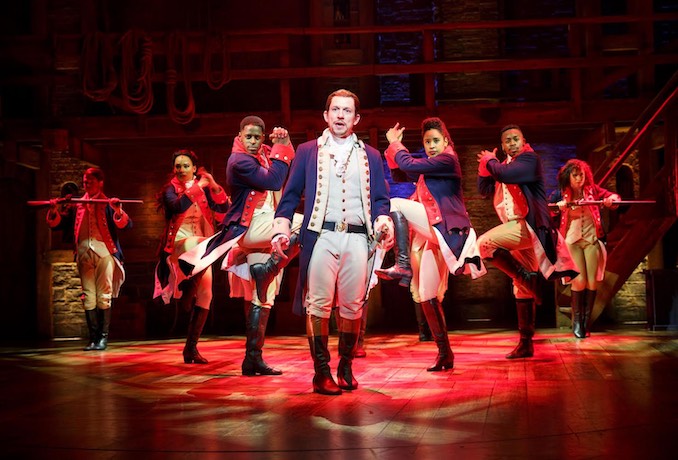 Hamilton the Musical opened up in our American sister city in October 2016, making it one of the longest running musicals to grace the Chicago stage. With any luck, things will go just as well here in 2020, but I simply was NOT willing to "Wait For It".
It is up to you which order you experience the full Chicago Hamilton package; we started with the show first and then the exhibition, but I have to say that it has only made me want to see the show again! Lin Manuel Miranda's spunky production was flawlessly executed as ever, with leading man Miguel Cervantes still slaying the stage night by night. The entire cast and crew make this piece the slam dunkin' historical marathon that has rendered this show the hottest ticket in any town it graces, so if you are in Chicago you would be mad to pass up an opportunity to spend the night in "The Room Where It Happens".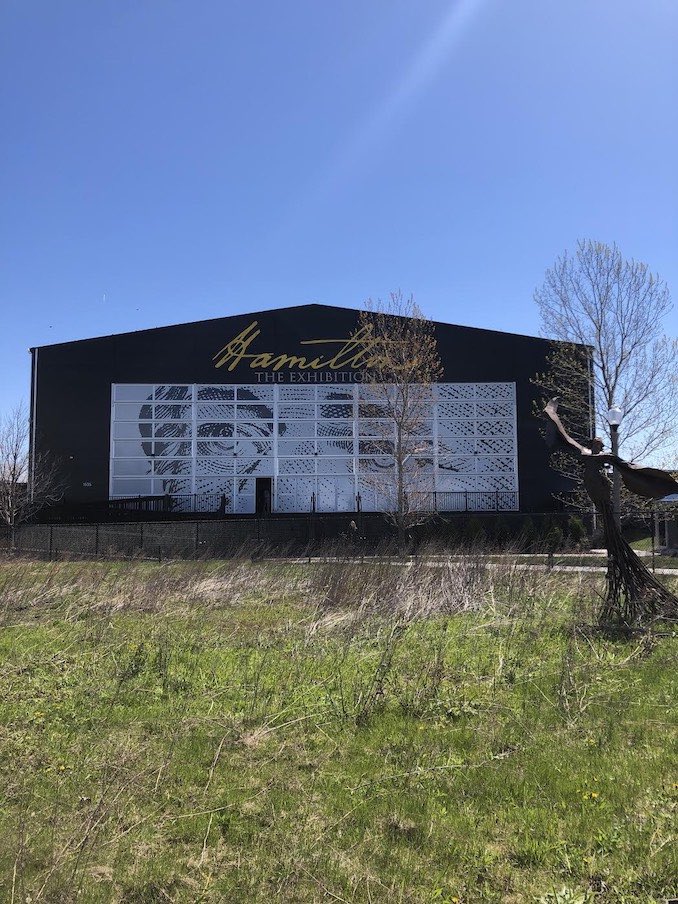 Before our much anticipated trip to the Hamilton Exhibition, we joined a Broadway in Chicago tour of city's theatres and learned some pretty interesting facts about the history of the stages. For example, did you know that Hamilton chose the smaller CIBC Theatre because they wanted a more intimate setting for the show? We were also told that regular free productions of Hamilton are put on for local schools, which makes my big theatre kid heart swell.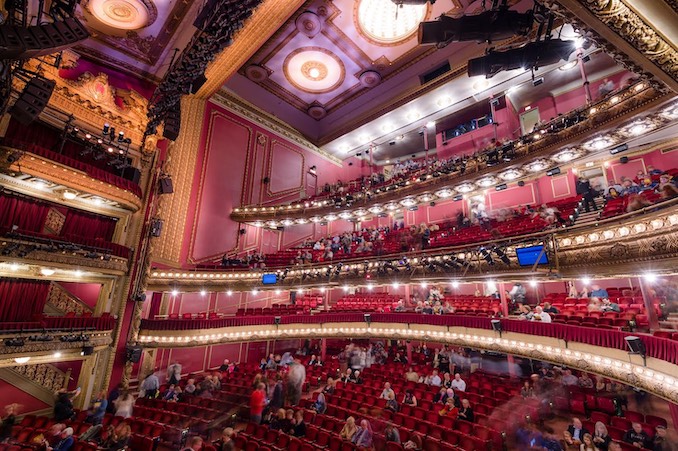 Education is at the heart of the Hamilton experience, which is why the Hamilton Exhibition has come into existence. I'm a 30 year old woman, and I learned more in two hours interacting with the exhibition than I have done in twenty years of history book reading. And "interacting" really is the key word here. Audio guides narrated by the cast of the show, including Lin Manuel Miranda, original Broadway Alexander Hamilton and Phillipa Soo, original Eiza, connect the characters with the historical figures on which they were inspired. This, along with show quotes peppered through the space and huge artist displays, works to bring to life the real history behind Hamilton and the history of the dawn of the United States of America. Hamilton is an excellent musical (hello, understatement of the century) but of course there is some dramatic license used and a few decades glossed over. Here children and adults alike can get to grips with the finer details. Plus there is a giant game of what is basically animated VR Risk to watch in the middle, which is pretty fun!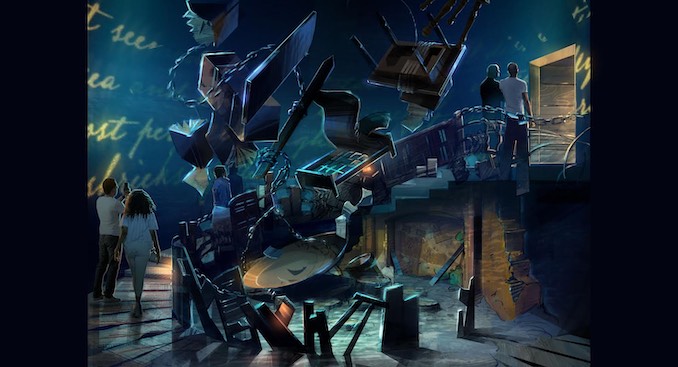 If you are in Chicago for the love of history, art and performance, as so brought to life by Hamilton, there are a million (literally) other places to go to soak up the atmosphere. Yes, of course by night you must pass by the Chicago Theatre's bright light sign, the much photographed unofficial emblem of the city, but also the Museum of Contemporary Art is pumping with fierce energy by day.
In a different direction (because eclecticism is what this city is all about) I would also  wholeheartedly recommend a trip to the Chicago Magic Lounge; there is a surprise lurking around every corner, cocktails that don't need sorcery to blow your socks off and of course a troupe of talented magicians who I am convinced are actually out of this world! And what is art if not magic for the soul?!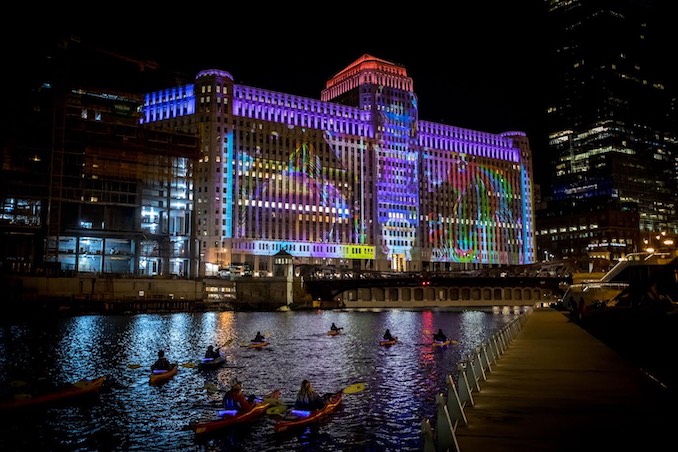 Also compelling, Art on the Mart is a nightly projection display on the 25-story-tall  historic Merchandise Mart building. The entire building's facade is brought to life with vibrant flowing colours, presenting a dreamlike state. This mix of modern art with historic Chicago is one of the countless reasons I am in love with this city!
A ticket to Hamilton may get you into the room, but Chicago is the city where it happens. Make the Hamilton exhibition your excuse if you need one, but Chicago is ALWAYS a good choice for fun.
For more information on visiting Chicago, head to www.choosechicago.com.