Your next staycation is just two hours north of Toronto, in Prince Edward County. Skip the frustrating lines at Pearson or Billy Bishop airport and enjoy the scenic drive to this hidden gem in Ontario. With prices exponentially rising with respect to international travel, there is no better time to explore Ontario. This province is known for lush provincial parks and hidden gem destinations. Prince Edward County's Festival Players, where the motto is 'Wine+Sun+Sand+Theatre', is one such gem.
Prince Edward County is known for Sandbanks Provincial Park, wineries, a flourishing art community and Festival Players. This is the perfect destination for anyone looking to getaway, with no passport needed and access to all the necessary amenities to make a staycation memorable.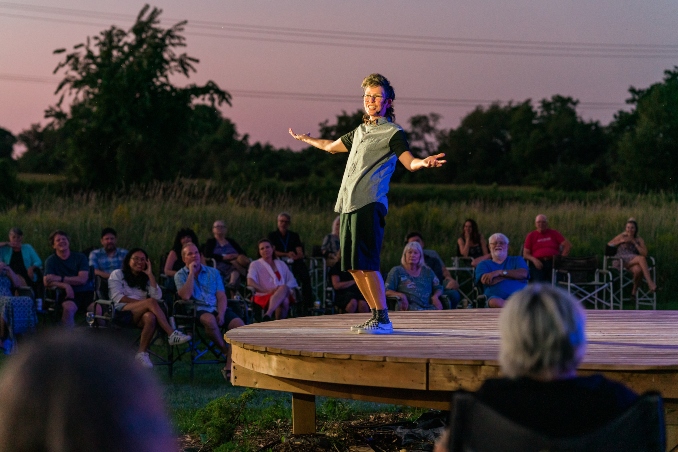 Festival Players' summer season kicked off with Haymaker Comedy Festival – featuring headliners Colin Mochrie, Deb McGrath and Gavin Crawford. Other notable performances include, Beyond the Sea by Kristen da Silva, featuring Jane Spence & Jeffrey Wetsch and Flight: Prince Edward County's festival of contemporary dance. This season features acts in theatre, comedy, dance and music taking place in two venues – the Eddie Hotel and Farm, an outdoor pavilion and inside the historic Red Barn Theatre.
Artistic director Graham Abbey (accomplished television and film actor, starred in CTV's The Border) shared this is Festival Player's biggest season to date. Abbey has been the artistic director for the past six seasons, noting the importance and influence of Canadian culture in the curation of the season's performances. These shows highlight the influence of legendary Canadians like poet Al Purdy and performances which showcase the Indigenous voice such as, Songs in the Key of Cree featuring Tomson Highway. Festival Players offers a plethora of options for a unique staycation experience.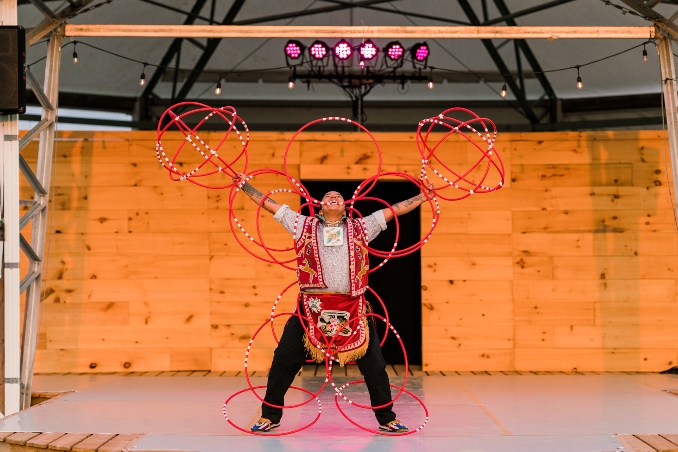 In July, Festival Players Pavilion featured the world premiere of The Shape of Home: Songs in search of Al Purdy. This show will feature Beau Dixon, Hailey Gillis, and Andrew Penner. This showcase honour Purdy, who built a small cottage with his wife in The County wherein he completed most of his iconic writing. Purdy is highly revered as the unofficial poet laureate of Canada and held a deeply personal connection to the County.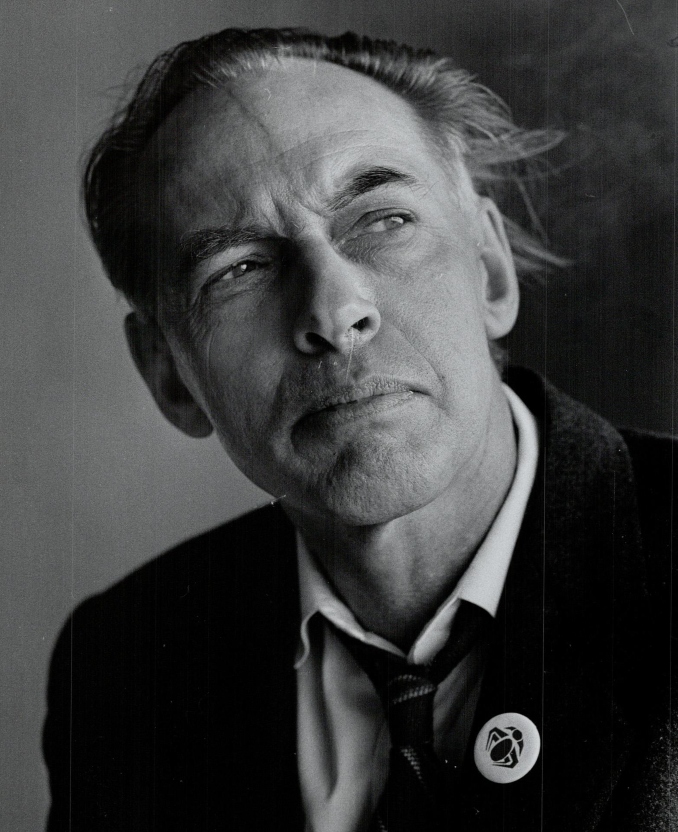 In August, the Festival Players Pavillon will host Flight which highlights diversity and Indigenous contemporary dance, as well as Beyond the Sea, a light-hearted romantic comedy. Beyond the Sea and The Shape of Home come highly recommended by Abbey, noting they are "must-see performances".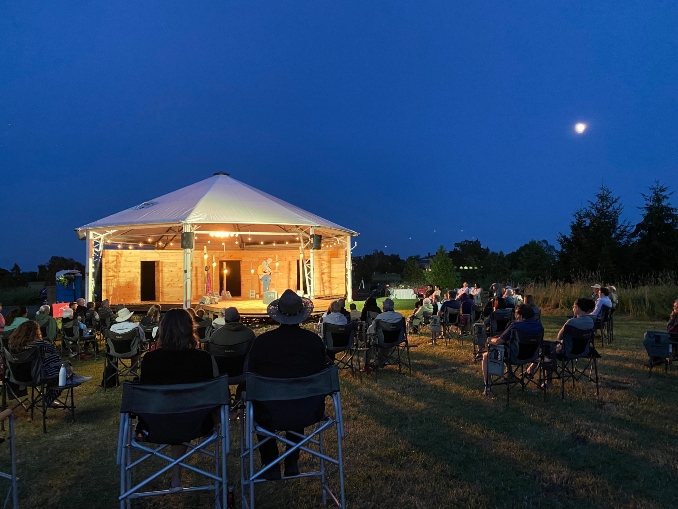 Throughout the summer, Festival Players will also feature County Up! Experiences which include special events, concerts, and celebrity chef dinners at the historic Regent Theatre in Picton and in the Red Barn at The Eddie.
Abbey has been instrumental in the expansion of Festival Players. His vision, as artistic director, is to create a nationally recognized performance hub and cultural centre in Prince Edward County, similar to that of Stratford and Shaw. Abbey is from Stratford, Ontario and spoke of the similarities in the art communities of both Stratford and Prince Edward County. Abbey noted the positive impact of the art community in Stratford and its influence on his artistic endeavours. He is well on his way in executing his artistic vision, as Festival Players currently offers camps and performance classes for youth, as well as this expansive festival which spans the duration of the summer.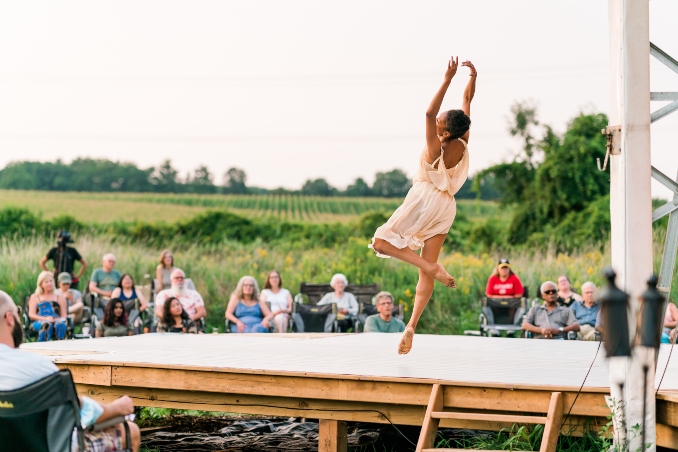 With a multitude of rolling hills, beaches and vineyards, Prince Edward County will have something to entice everyone. Abbey offers these words, " … come for the wine, stay for the theatre. Stay for the theatre and get the wine". The summer season kicked off on June 29th and runs until September 4th. Check out the outdoor pavilion at the Eddie Hotel and Farm or take in a show at the iconic Red Barn Theatre.