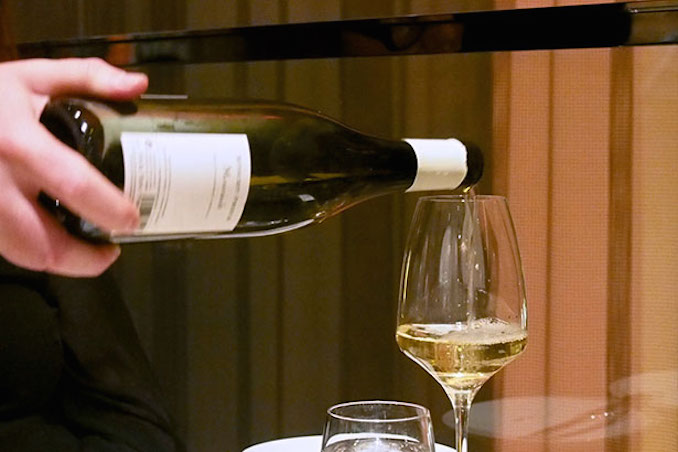 For many foodies, Daniel Boulud (New York based celebrity chef) is a commanding force in the realm of french cooking. When he decided to bring his restaurants (on the second floor and the downstairs bar) to the Four Seasons hotel chain, it would be an understatement to say those in Toronto were excited.
Café Boulud sits on the second floor overlooking the beautifully iconic neighbourhood that is Yorkville. We were seated by a window which gave us a great 180 degree view of the restaurant whilst still being able to peak outside to see fabulous men and women outside walking the streets. One of the things that I wasn't too sure about when coming to the Café was how the dress-code would be since being housed in one of the cities finest hotels. Let me assure you: while dealing with fine dining at its best, the atmosphere is not stuffy at all or entitled.
The first thing that caught my eye (upon walking up the stairs into the Café) was the pop-art portraits of some iconic celebrities such as Madonna. It added a bit of whimsy to the space but also gave a little nod to the indulgent celebrity nature of our city. The dining room is quite large and spacious with a bit of romance in the air.
Just recently, Café Boulud released their winter menu which would take on tradition, classic French cuisine while exploring all things worldly. Both Yuli and myself were excited to try this but also try out their Winterlicious menu, which was also happening at the time of our visit. We decided to eat, drink and be merry.
For the three course pre-fixe Winterlicious menu ($45 per person), we decided to indulge in the Lentil Dahl (made with Garam Masala, Coriander and Yogurt) and Grilled Albacore Tuna for our apps. The Lentil was simply rich with full flavour pop. It was one of those dishes where if you could stick your face into the bowl and lick every last drop, you probably would. Alas: I don't think that is Four Seasons behaviour. The tuna was juicy and tender with beautiful citrus undertones. I'll have to thank Yuli for sharing with me.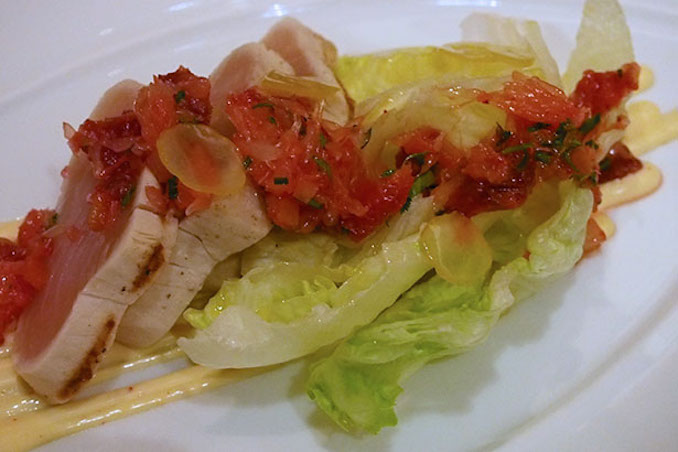 Next up, we decided to order a couple of appetizers from the Main Menu to see what this new winter menu was all about. We ordered up some Sunchoke Risotto ($21) and the Crispy Duck Egg ($18). Ever since my first experience with Sunchoke I have been obsessed and this risotto did not disappoint. Keeping it simple with porcini mushroom and aged parmesan cheese, it was cooked to perfection and simply wonderful. This would be perfect as a main, as well. Now onto the Crispy Duck Egg which was serving up all kinds of brunch realness. The Duck Egg coupled with the button mushrooms and crispy bacon and all the yolk. I can't know even handle the goodness. I would like this delivered to my bedroom each and everyday. Hopefully this could be arranged.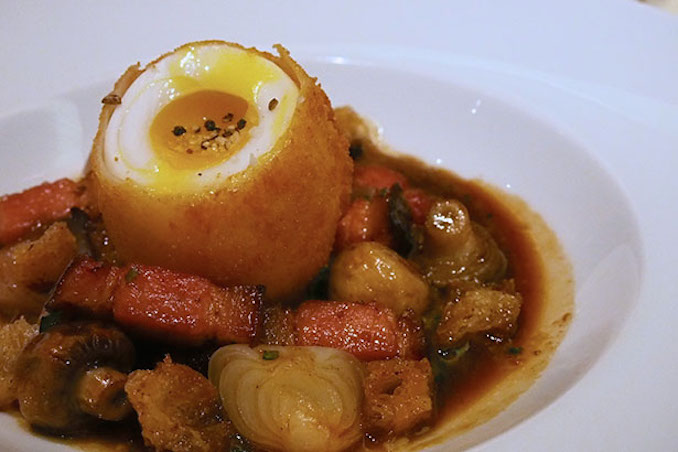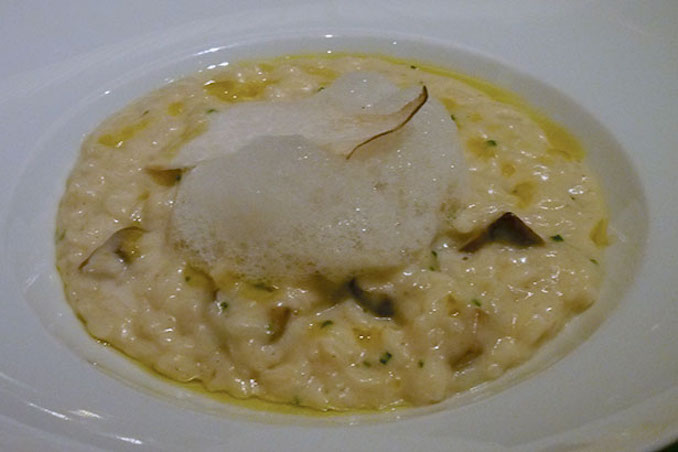 Back to our Winterlicious main courses, where I decided to par-take in the Roasted Lamb Shoulder with Heirloom Carrot and Potatoes. This dish was not too heavy with beautiful cuts of lamb. The natural jus added a great flavour. Perfect for the diner who loves meat & potatoes: hearty and bountiful.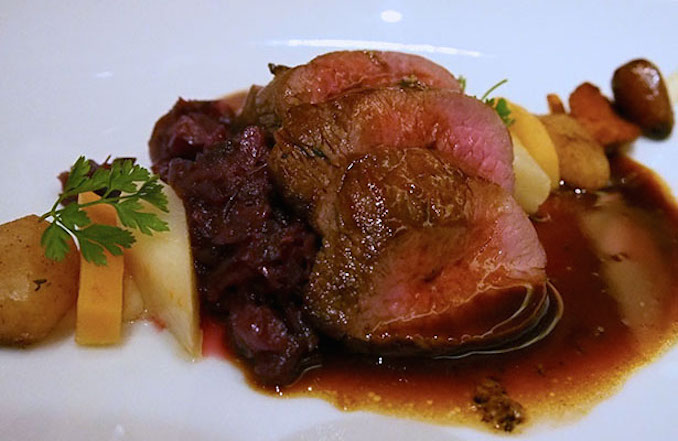 On the Main Menu, we decided to check out two of their Main Courses from the winter menu: Pan Seared Digby Scallops ($38) and Ontario Venison ($41). Large Nova Scotia scallops arrive with some fingerling potatoes, in a tomato-saffron broth and left my mouth singing. The scallops were beautifully caramelized and were perfectly cooked. Yuli mentioned that her Venison dish was seasoned perfectly and had a nice rich glaze of natural jus.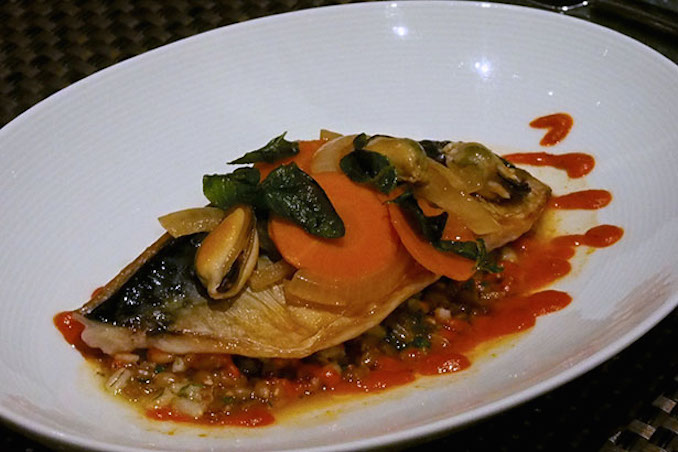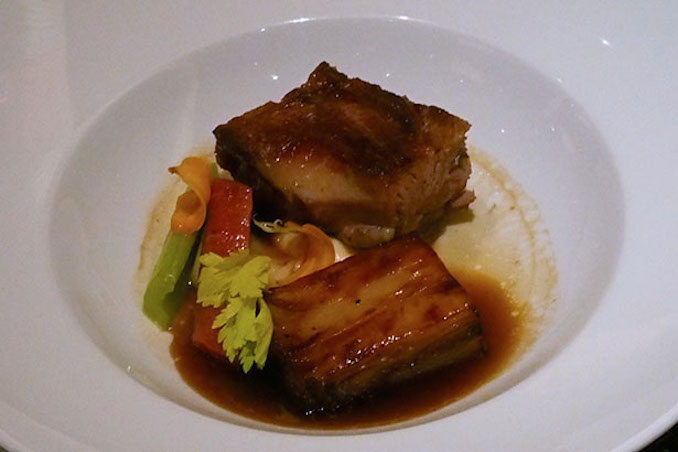 The desserts here are show-stoppers and although we stuck to our dessert pairings from the Winterlicious menu, our choices were hard. I opted for the Carmel Pear Sundae and was not disappointed.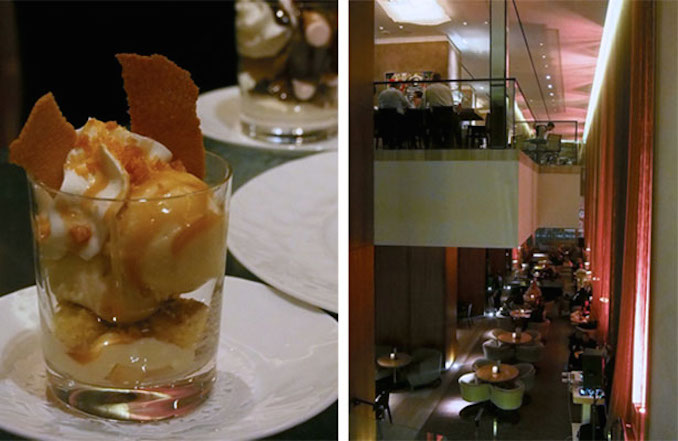 From the kitchen staff to the wait staff, the team at Café Boulud have worked hard at executing Chef Daniel's vision into this exciting Toronto restaurant and the results resonate all throughout. If you are looking for a beautifully romantic evening out or simply a fancy brunch, you will find everything you want and more at Café Boulud. It's like a little slice of French heaven found in the depths of Yorkville.
Photos by Yuli Scheidt